Want to see that beautiful vista again or be sure you can get back to your car? Save it as a Point of interest (POI) to find it easier. With your Suunto Spartan you can navigate to any POI that is in your watch POI list. You can either create POIs in Suunto Movescount and sync them to your watch, or save locations as POIs on your watch as you go.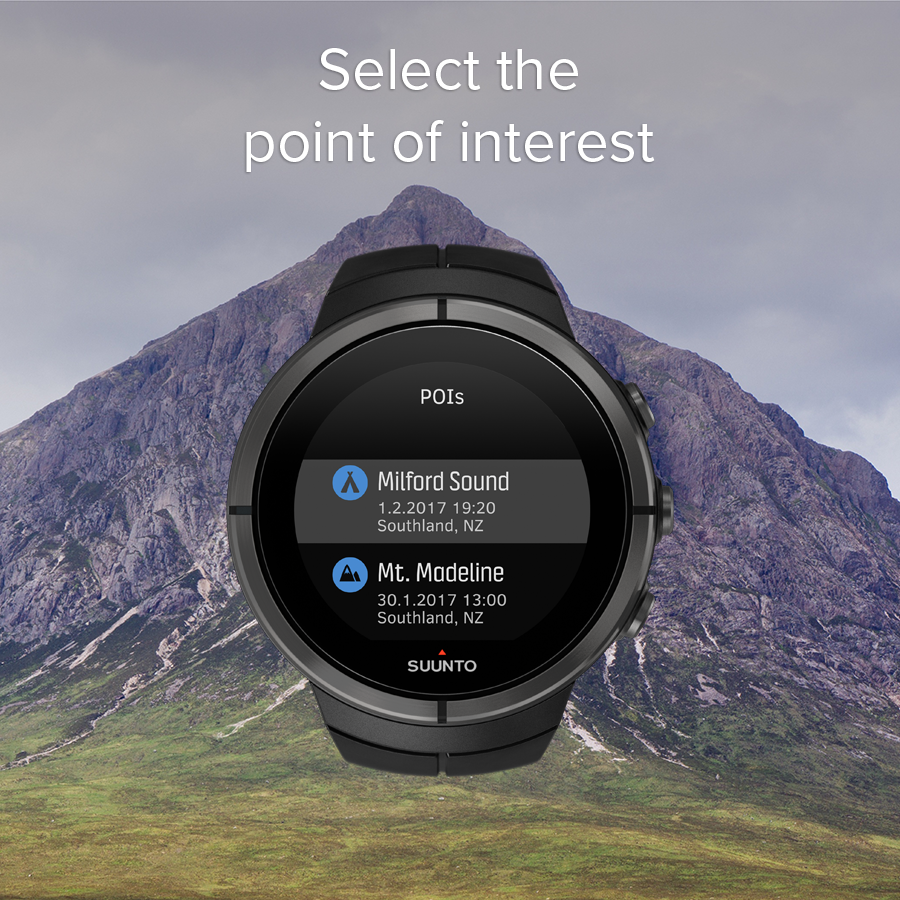 Scroll up to Navigation and tap the icon or press the middle button. Open the POIs list, select the one you want, and then press the upper button to start navigating.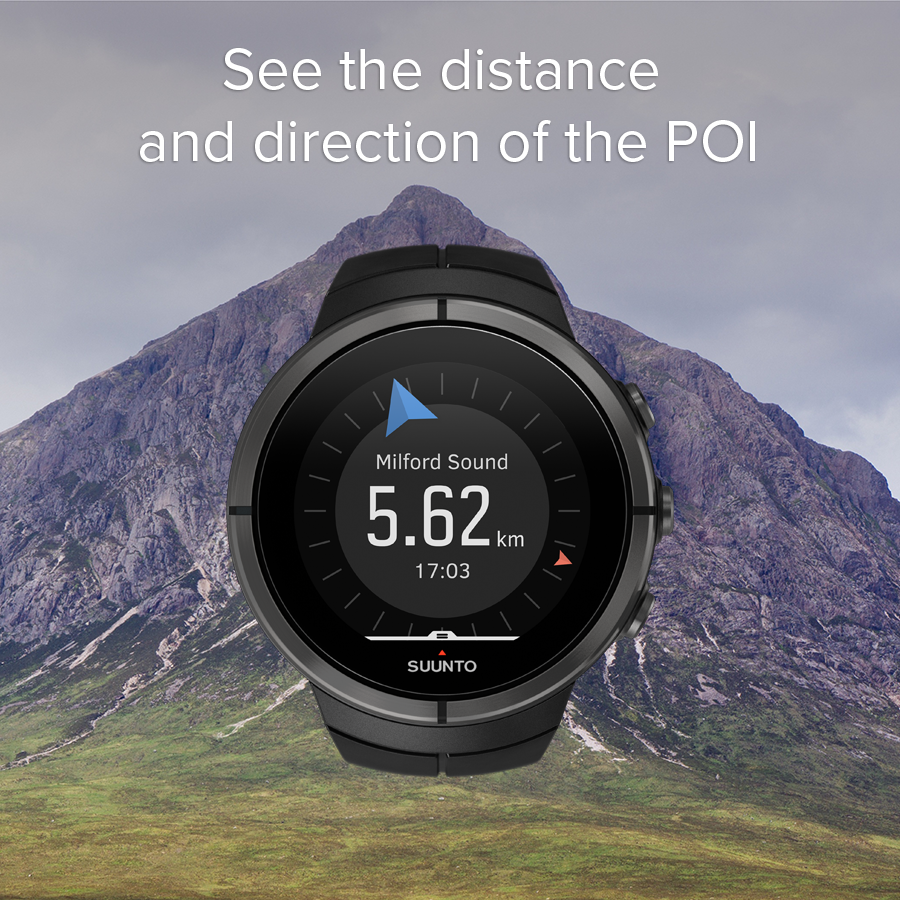 In the POI view, you'll see a direction indicator and the distance to the POI.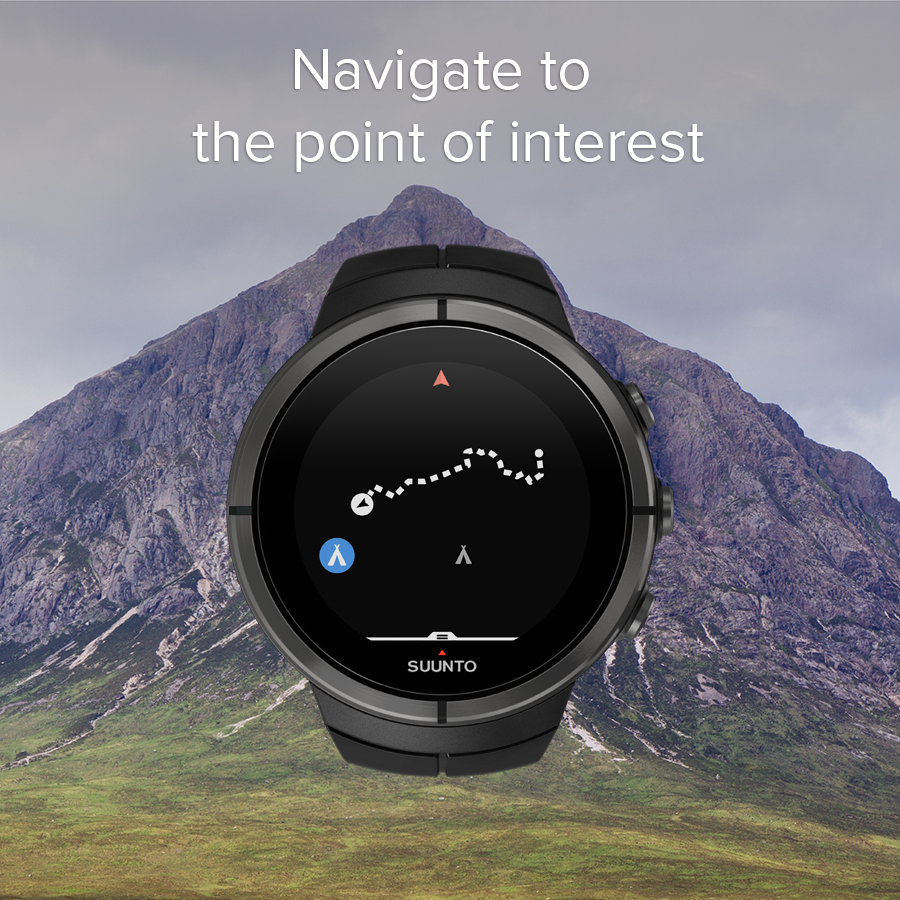 The map view shows your current location relative to the POI and the track you have travelled.
Create new POIs
You can create POIs in Suunto Movescount or in your watch by saving your current location. You can store up to 250 POIs in your watch. Each POI is defined by POI name, POI type, date and time created, latitude, longitude and elevation.
If you are outside with your watch and come across a spot you want to save as a POI, you can add the location directly in your watch. The POI is added to your list of POIs in the watch and will be added to your POI list in Movescount the next time you sync.
To add a POI with your watch:
Swipe down or press the upper button to open the launcher. 

Scroll to Navigation and tap on the icon or press the middle button. 

Swipe up or press the lower button to scroll down to Your location and press the middle button.
Wait for the watch to activate GPS and find your location. 

When the watch displays your latitude and longitude, press the upper button to save your location as a POI and select the POI type. 

By default the POI name is the same as the POI type (with a running number after it). You can edit the name later in Movescount.
To add a POI with Suunto Movescount:
Go to your watch settings on the Suunto Movescount website. 

Expand the NAVIGATION section and then POIS (POINTS OF 
INTEREST). 

Click Create new point of interest and fill in your POI details. Use 
the map to enter latitude and longitude. 

Save the POI and then add it to your watch by selecting Use in watch.
Sync your watch with Movescount using SuuntoLink (USB cable) or Suunto Movescount App (Bluetooth).