Eight runners will traverse the frontline where mountain troops once fought.
Setting off on 06 October, 2020, eight trail runners will traverse 850 km and 55,000 m of vertical gain in the European Alps to mark the centenary of Italy's annexation of South Tyrol and celebrate how far Europe has come since the wars of the 20th century.
The AlpsFrontTrail was initiated by Suunto trail runner and filmmaker Philipp Reiter and South Tyrollean photographer Harald Wisthaler. The adventure run aims to celebrate Europe's unity and freedom, and to observe the historical consequences of division and rigid nationalism.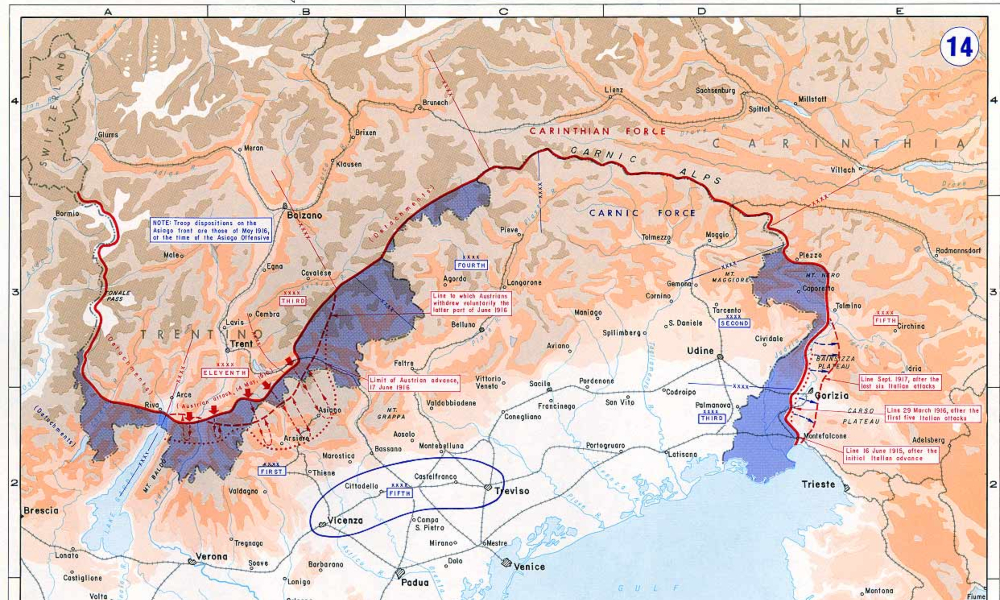 The Italian frontline during the First World War.
It all began earlier in 2020 when Philipp and seven other runners ran the 1400 km border that separated east and west Germany before its reunification in 1990. A German himself, Philipp says the project moved him and put his freedom in a different light.
"We had such a great team, had a lot of history lessons and I personally gained a different view on freedom," Philipp says. "Freedom is never given, you always have to fight for it! After a skimo trip to South Tyrol, I visited all the old military bunkers there and got curious about the history behind them."
Back home he read about the history of the front, one thing led to another, and the AlpsFrontTrail project was born.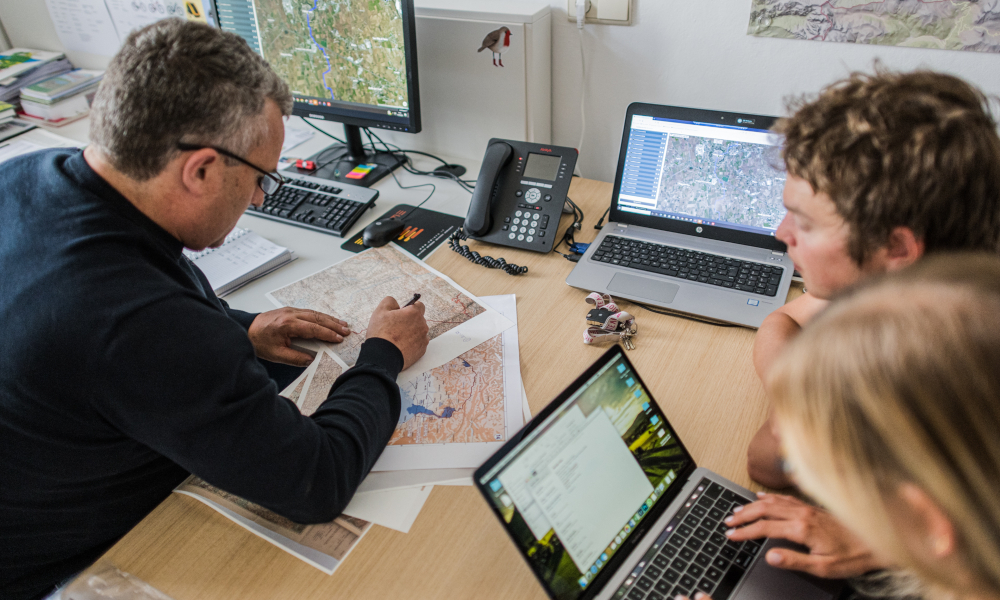 Studying and planning the epic route has taken weeks. © wisthaler.com
Philipp believes this adventure run is particularly timely because the unity and peace that much of Europe has enjoyed since the end of the Second World War is being threatened by rising populism. The open borders and freedom of movement could be lost. He points to the closing of borders during the 2015 refugee crisis – including between Italy and Austria – and again more recently with the arrival of the COVID-19 pandemic.
"Watching the news nowadays you have the feeling that despite us living in a globalized world, the understanding of our 'togetherness' is really falling apart," Philipp says. "Everyone is just in it for himself and greed is growing more and more.
"It's very cool that as athletes we can show how sport can connect people and bring them together," Philipp continues. "Athletes have a big reach, a strong voice in our communities and are mostly seen as honest. We have some power to make people think and give them a different perspective than many politicians usually do."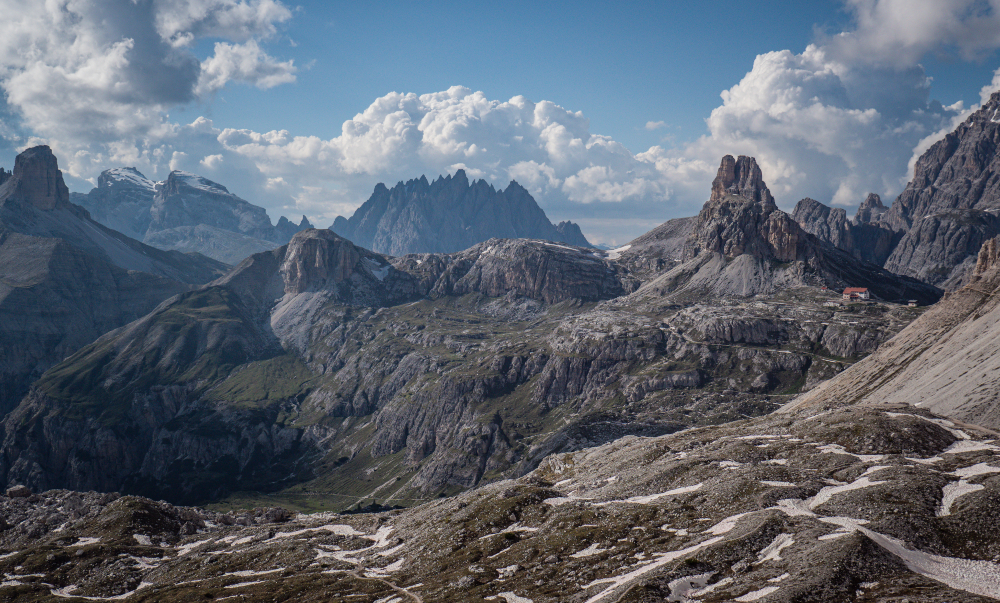 It's hard to imagine troops fought in terrain this rugged. © Philipp Reiter
Running in four teams of two, the runners will start in the Mediterranean city of Grado, Italy and then progress up into the Alps, following the Italian front in the First World War, and finishing at Stelvio Pass in northern Italy.
"It's going to be around 120 km everyday though the heart of the Alps, with big climbs, technical terrain, maybe some snow on the ground and less daylight with the arrival of autumn," Philipp says. "Plus, while most of us know one another, being in a campervan for more than one day can also get quite a challenging. It's going to be hard in many ways."
Despite the hardships the project will involve, Philipp says the team aims to support one another and learn as much about the history as they can. 
"We have different nationalities, different characters, different backgrounds, but we share one goal!"
Lead images: © Philipp Reiter
Read more articles
Your path to mountain navigation mastery starts here
Welcome to the season of the FKT
No races? Conquer your own Everest