Batterij
De gebruiksduur bij één keer opladen hangt af van hoe en onder welke omstandigheden het horloge wordt gebruikt. Bij lage temperaturen, bijvoorbeeld, raakt de batterij sneller leeg. Over het algemeen wordt de capaciteit van een oplaadbare batterij in de loop van de tijd minder
OPMERKING:
Als de capaciteit abnormaal snel terugloopt omdat de batterij defect is, dekt Suunto vervanging van de batterij gedurende één jaar of voor maximaal 300 keer opladen (wat het eerste aan de orde is).
Als het oplaadniveau van de batterij onder de 20% komt en later 5% bereikt, dan knippert het pictogram batterij bijna leeg. Indien het oplaadniveau erg laag wordt, zal uw horloge naar een staat van laag energiegebruik gaan en het pictogram opladen tonen.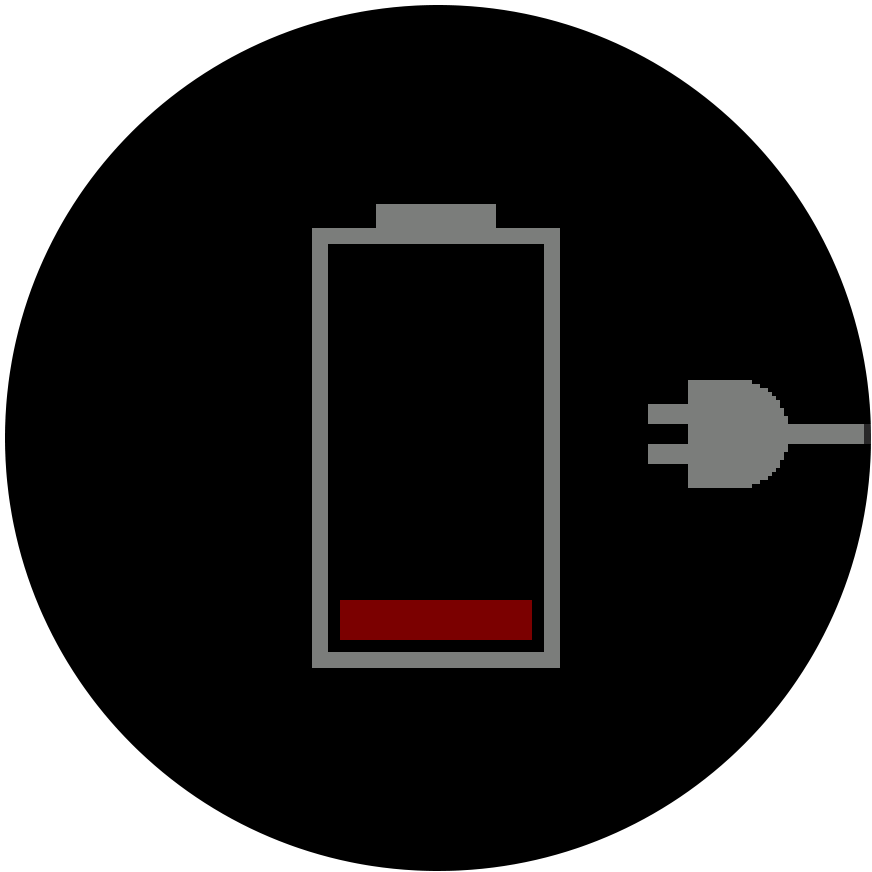 Gebruik de bijgeleverde USB-kabel om uw horloge op te laden. Wanneer het batterijniveau hoog genoeg is, gaat het horloge weer uit de staat van laag energiegebruik.
WAARSCHUWING:
Laad uw horloge uitsluitend op met behulp van USB-adapters die voldoen aan de IEC 60950-1-standaard inzake beperkte netvoeding. Gebruik van niet-conforme adapters kan uw horloge beschadigen of brand veroorzaken.