Suunto Spartan Ultra watches have been awarded the iF Design Award 2017. The recognition for Spartan Ultra came in the Product discipline, in the Watches and Jewelry category. The Spartan Ultra watches are designed by Suunto Industrial Designer Tuomas Reivo with Suunto product development team in Vantaa, Finland. The design aimed for a modern, premium sports watch that is comfortable to use, and withstands the toughest conditions.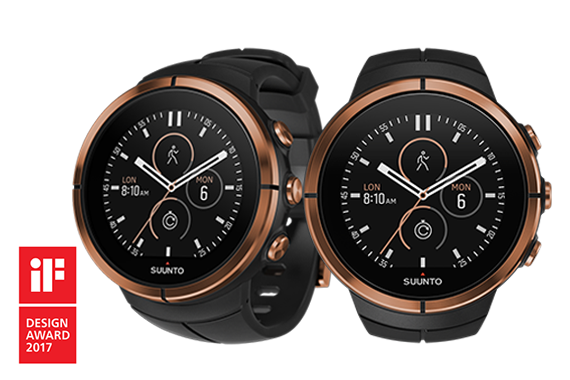 Each year, Germany's oldest independent design organization, Hannover-based iF International Forum Design GmbH, organizes the iF Design Award. Suunto Spartan Ultra won over the 58-member jury, made up of independent experts from all over the world, with its robust and elegant design. The competition was intense: over 5,500 entries were submitted from 59 countries in hopes of receiving the seal of quality.
The iF Design Award is one of the world's leading design awards and an important recognition of Suunto's heritage in designing products that combine aesthetics and functionality into a beautiful ensemble. Suunto products and services have won the iF Design Award six times over the years. In 2016 this recognition went to Suunto Kailash watches.
More information about Suunto Spartan Ultra watches can be found from Suunto website. Spartan Ultra watches are also listed in the "Design Excellence" section of the iF World Design Guide.
About iF DESIGN AWARD
Since over 60 years, the iF DESIGN AWARD has been recognized as an arbiter of quality for exceptional design. The iF label is renowned worldwide for outstanding design services, and the iF DESIGN AWARD is one of the most important design prizes in the world. Submissions are awarded in the following disciplines: Product, Packaging, Communication and Service Design, Architecture and Interior Architecture as well as Professional Concept. All awarded entries are featured on the iF WORLD DESIGN GUIDE, in the iF design app and are displayed at the iF design exhibition Hamburg.