Openwater swimming
When using the openwater swimming mode, Suunto Ambit2 S measures your swimming speed using GPS and shows you real-time data during the swim.
To record an outdoor swimming log:
Press
to enter the start menu.
Press

Exercise

.
to enter
Scroll to

Openwater swim

with and select with .
The device automatically starts searching for GPS signal. Wait for the device to notify that GPS signal has been found, or press

Later

. The device continues to search for a GPS signal and once it has been found, the device starts showing and recording GPS data.
to select
Press
to start recording your swimming log.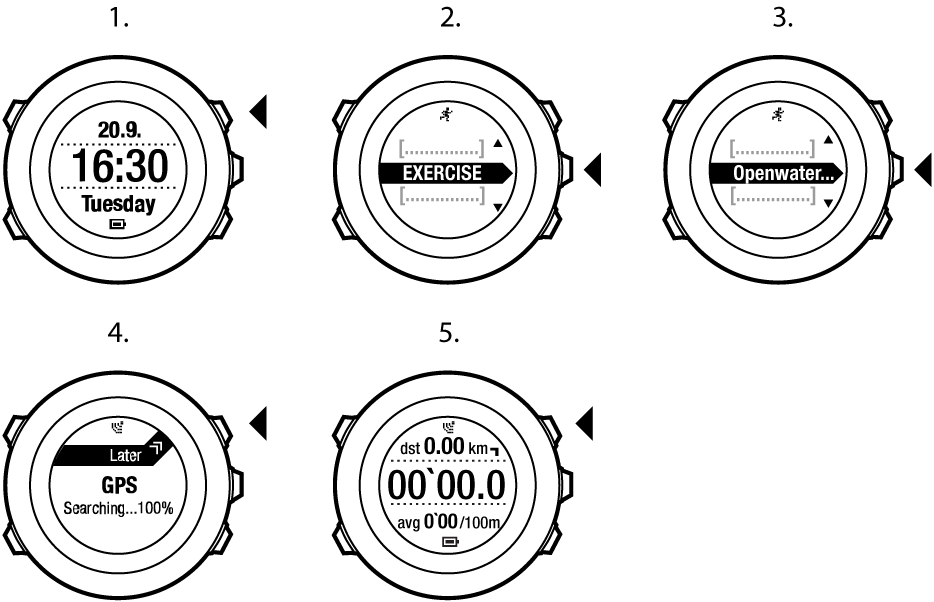 TIP:
Press Back Lap to add laps manually during the swim.