You can create new routes and POIs for Ambit (1,2,3) and Traverse watches with the help of the Suunto app and sync them to your watch via SuuntoLink. 
Getting started: 
Download the Suunto app for

iOS

or

Android

phones and create a new account (if you do not have one already).

Install SuuntoLink (if you haven't already) and make sure you have the latest SuuntoLink version available. 
Creating a route and POIs in the Suunto app:
Learn how to create a route in the app for iOS. 
Learn how to create a route in the app for Android. 
By transferring the route creation possibility to the Suunto app, we enhanced the routing possibilities for our watches. You can learn more tips and tricks to create the best routes for your adventures here:

   
Sync the routes and POIs via SuuntoLink: 
After you have edited and saved the route or POI to your gallery in the Suunto app, you are ready to transfer it to the watch. 
Make sure you have SuuntoLink connected with your Suunto app account. Plug your watch in using the supplied USB cable. 
SuuntoLink will automatically transfer any new settings, sport modes, and routes you have created.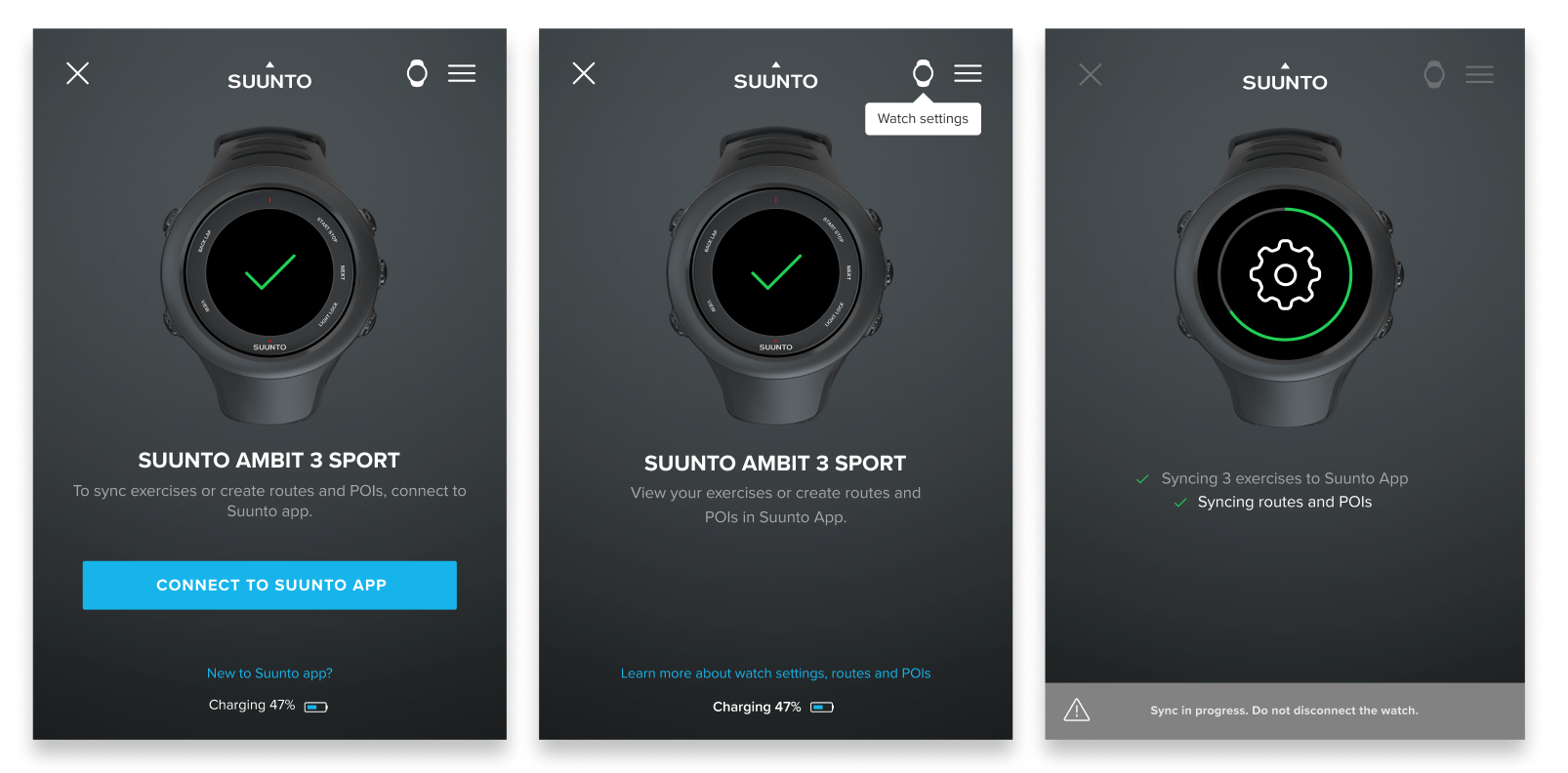 READ MORE: