Maps have triggered the curiosity of adventurers forever. With Suunto Vertical you'll have detailed terrain maps with you all the time, everywhere.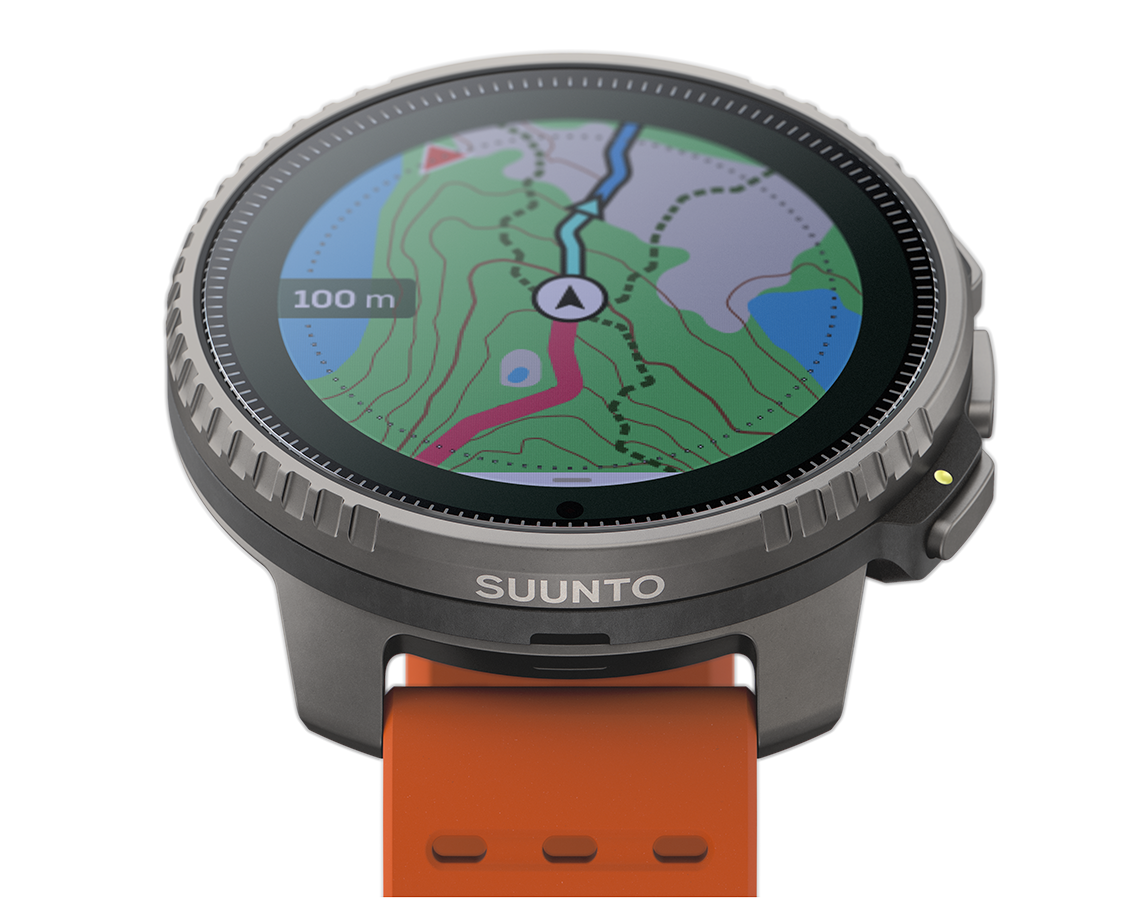 Suunto Vertical comes with detailed outdoor offline maps that are globally free of charge. The new maps build on Suunto's already advanced route navigation in the Suunto app. Discovering and creating routes is easy with the Suunto app's heatmaps, 3D maps and road surface-type layers and syncing them into a watch is effortless.
Now, users have offline maps to consult no matter where they are, offering them greater safety and confidence!
In this article, you will learn how to get started with the maps.
Getting the maps on your watch
You can download the maps on your Suunto Vertical watch using the Suunto app. You don't need to pay any extra for the maps: simply select the right area for your adventure and download it.
The watch has plenty of storage capacity, too: You can download 32GB of maps. As a reference the entire France is 7,47 GB and the entire Canada 15,17GB. Naturally large maps take longer to download so being a bit more specific helps you get the maps on the watch faster.
Add wireless network to watch
To install offline maps on the watch, connect your watch to a wireless network using the Suunto app:
Pair your Suunto Vertical with Suunto app
In the Suunto app go to the watch settings (select the watch icon on the top left and then the settings symbol on the top right)
Select 'Wireless networks' and add a network
You can add multiple wireless networks (like home and work)
Select the offline map area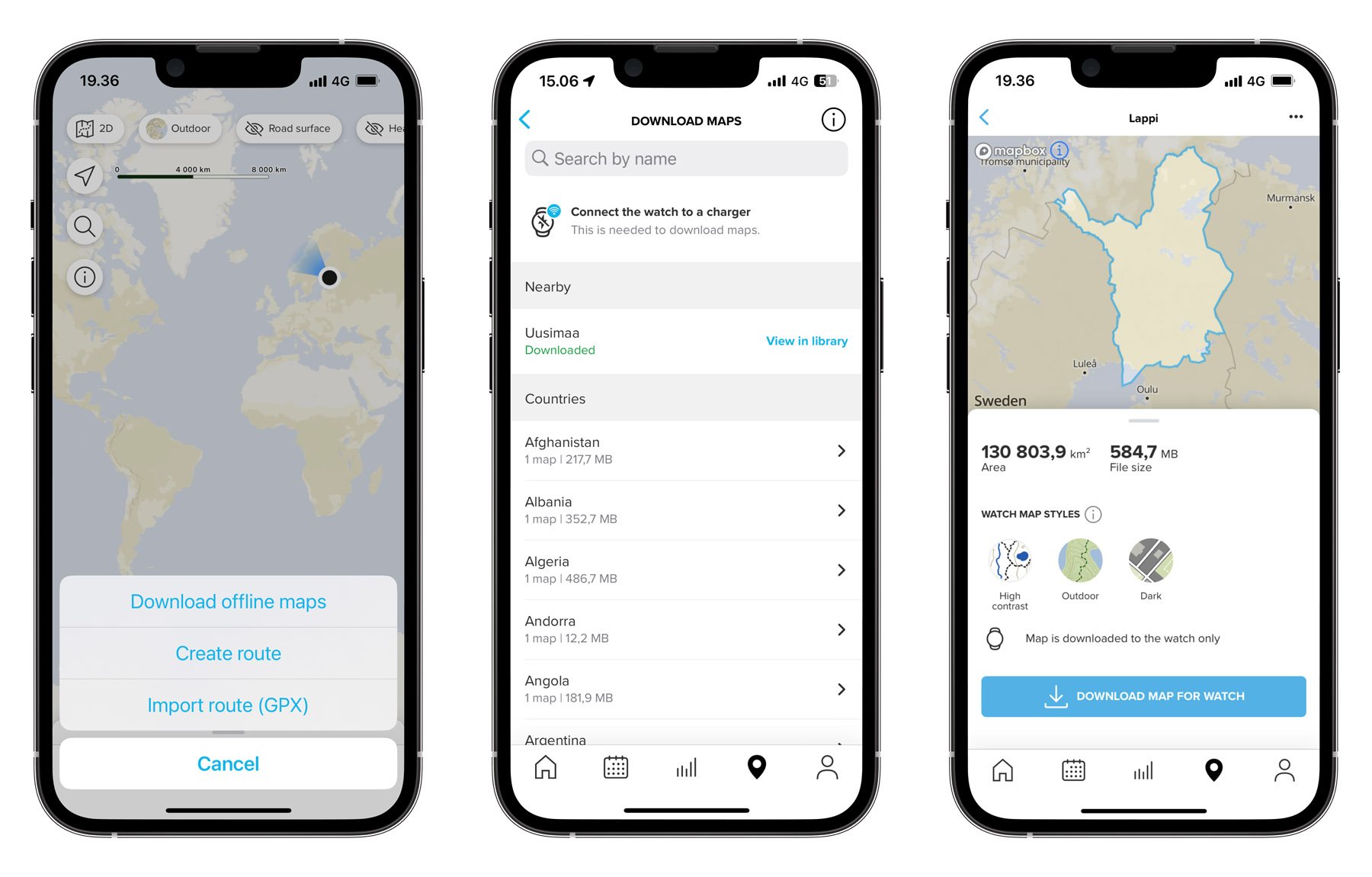 Go to the map view in the Suunto app and tap '+', the same "plus" you use to create a new route. That will allow you to download new offline maps.
Search for the correct map or select it in the country menu. You can still review the selected area on the map before downloading.
Connect the watch to the charger
Once you have established the connection with a wireless network and selected your preferred map area, you can download the maps on the watch. To start the download, connect the watch to a charger.
Using the offline maps on Suunto Vertical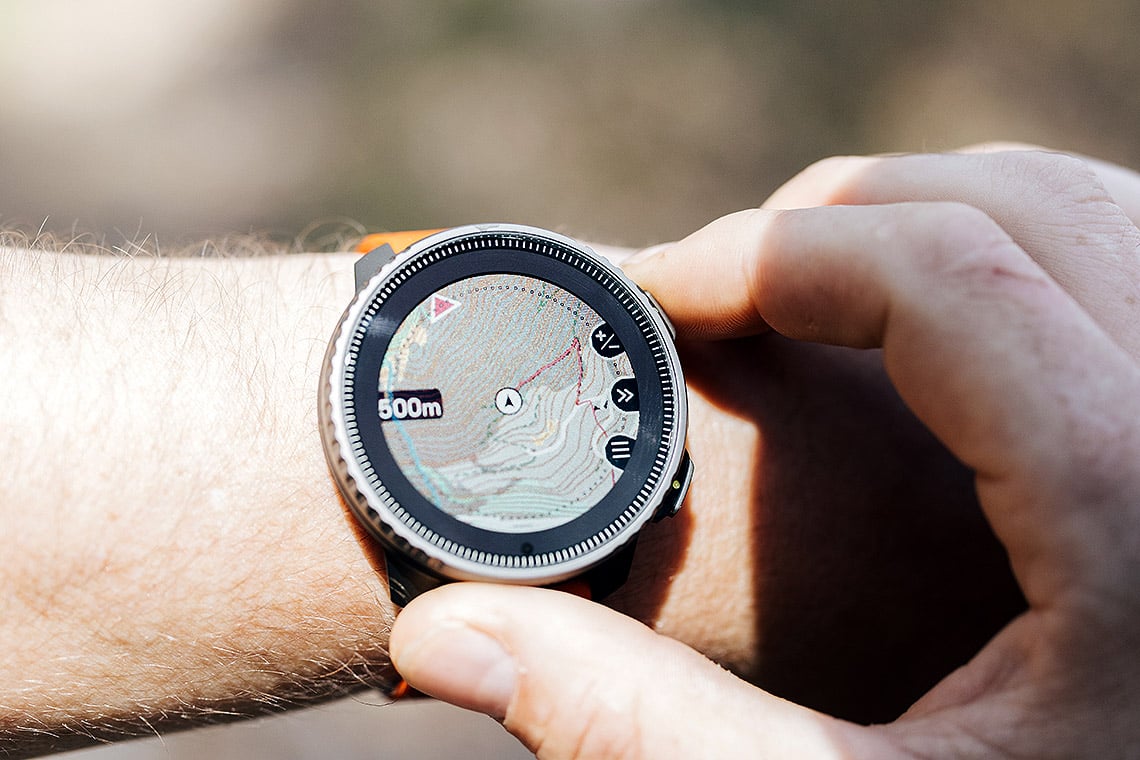 Top button
Short press: Zoom in
Long press: Zoom out
Middle button
Short press: Next screen
Long press: Zoom/pan options
Lower button
Short press: Navigation options
You can use the terrain maps during an activity with a preplanned route or simply see the breadcrumb trail, the path you have already traveled, on the map.
Happy adventures!
READ MORE
Lead image by Maximillian Gierl