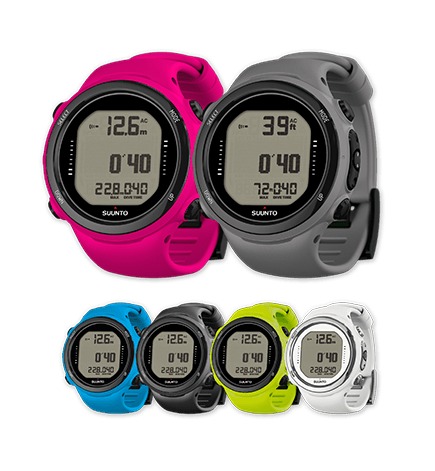 The all-round dive computer comes out in two new editions
The Suunto D4i is now available in two new colors to guide divers on their underwater adventures.
With four dive modes – including freediving – Suunto RGBM algorithm, and the option of wireless integration, the Suunto D4i is the dive computer of choice for all divers looking for a lightweight, reliable and stylish dive computer.
With the pink edition, it gets a splash of color. It's the perfect fit, whether blending in with a coral reef or your style out of the water. The gray Suunto D4i makes for a modern and streetwise alternative to black.
The Suunto D4i is already available in black, white, blue and lime. It features a soft silicone strap, ensuring maximum comfort as well as a superb fit and is designed to suit the needs of all divers – for every diving occasion.
The Suunto D4i Novo Pink and Gray will become available in January.