When you're doing a sport you love, getting an injury can be devastating. Something mountain athlete Emelie Forsberg knows too well. After ACL surgery in February she has just won KIMA (August 29, 2016). Going from being unable to walk to winning the tough 52km skyrace, she's undoubtedly delighted. A balanced state of mind helped her get there, and that meant embracing the dark days, while celebrating every tiny rehab victory. We've spoken to her about the process, here's what she had to say.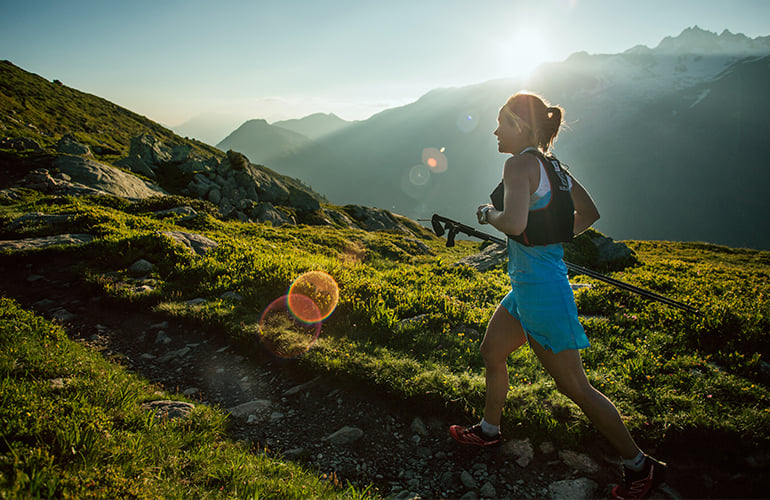 Emelie Forsberg has recovered after ACL surgery. ©Jordi Saragossa
First things first, how are you feeling after winning KIMA?
I feel good, my legs feel fine today! I ran very conservatively as it's still early to do a lot of running, but I wanted to try. I ran carefully and I knew it was my kind of course, there are some parts where you have to go fast but it has a lot of very technical parts and I like that. I knew I could do OK but I really did not know how I would be after four hours as I hadn't been able to run and I was nervous. But I had enough energy at the end and I'm very happy!
Looking back on your surgery, what was important in those early days?
I was very lucky to have surgery immediately. The first days after the injury were horrible. I think maybe it was better it wasn't me who caused the injury, there was a crash, as I would have been very angry at myself. I was sad as I have devoted my life to being a mountain athlete so it was like my whole world disappeared. It was important to let myself feel like that, and it shows it really means something to me. It was hard, but I knew it would end and I began studying to understand the process and the anatomy behind everything.
What did you do physically to get to where you are now?
I was really careful with rehab and I didn't do too much in the beginning. I had some simple exercises to do every day. I learned to walk again properly after the first four weeks as I couldn't walk, it was crazy. I took it step by step and had goals, I never pushed further than I knew was possible and that was important. On week 9 I wanted to run a few steps, and I felt good that day, so I did it. It's important to have small goals and adjust them as you progress.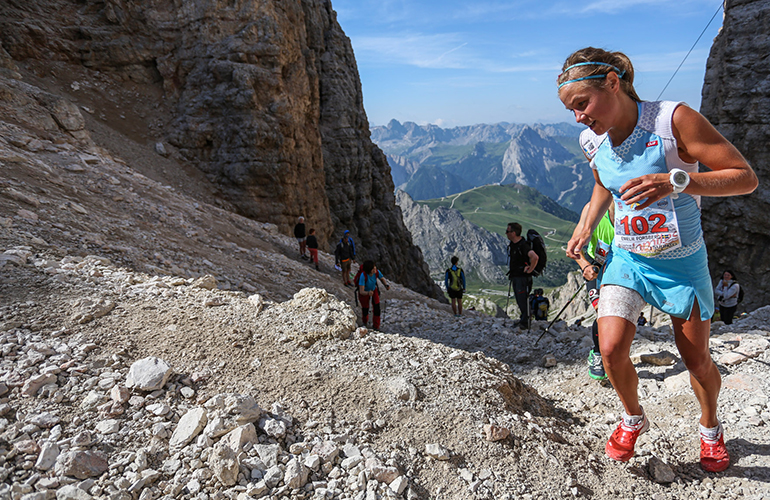 Taking small steps got her back on the mountains
How did you stay strong mentally?
It was important to talk to friends, particularly those who also had injuries. You can share something that's very hard, as they've also had something they love taken away. I had very dark days too, but I didn't dislike them! I liked to have dark days as I was sad and I wanted to be sad as so much had been taken away but I also knew I could step out of that, I could have some distance from it. It's important to remember there's more to life than sport. I tried to focus on other things as it sucks to have something you love taken away!
Yoga helped you a lot during your recovery, is that right?
I did a little yoga from week 2 and I think when I was feeling feeling a bit low it would have been good to do more, but when you're not in a good mood, it's hard even to do yoga! Maybe yoga was most important to help me know my body, as you really feel everything.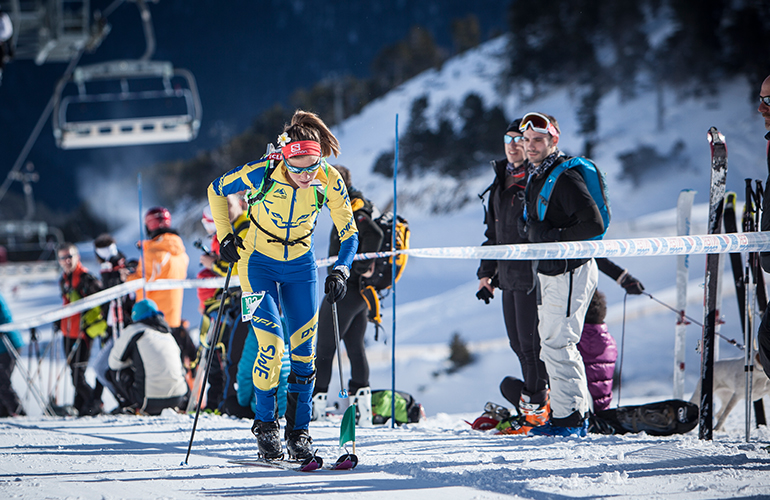 Emelie will get back to skimo this winter
So, what's next for you?
I'm travelling to India to do the final 200 hours of yoga teacher training. I think it'll be pretty intense. After that I think I'll do some more running, then I'll start to prepare for skiing.
Are you nervous about getting back to ski mountaineering?
I feel quite ok actually. I have two seasons, so now that I am back running it feels natural to get back into skis. I feel comfortable going downhill again so I'm feeling good about it!
Follow Emelie on her website, Facebook and instagram.
Main image ©Jordi Saragossa