Suunto Ambit -
GPS watches
for Explorers
and Athletes
Integrated GPS with heart rate monitoring for the outdoor sports
Suunto Ambit changed everything. It was the first GPS watch to combine cutting-edge outdoor and training features, with thousands of sports apps ready to download. And it continues to evolve with the release of even more advanced apps. Building on this tradition, Suunto Ambit2 and Ambit2 S add next-generation multisport features for swimming, cycling and more.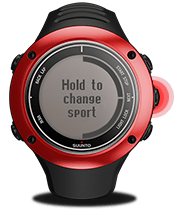 The Suunto Ambit2, Ambit2 S & Ambit2 R virtual tour
Learn the key features of Suunto Ambit2, Ambit2 S and Ambit2 R in an engaging and easy-to-follow way.