Swim run events are great endurance challenges – and a super fun way to enjoy a summer's day. The number one event in the world is the Ötillö Swim Run World Championship in Stockholm's archipelago in September. In Ötillö, teams of two will open-water swim and trail run a distance of 75 km across 26 islands.
To make the challenge even bigger, the competitors have to carry everything they need with them through out the race, which results in some interesting and novel gear solutions – they swim with their running shoes and run in wetsuits.
German Armin Hummel and Finn Juha Lindfors are preparing for their third attempt at one of the toughest endurance challenges in the world.
Here Armin and Juha share six useful tips to get you through your swim-run more smoothly. Enjoy!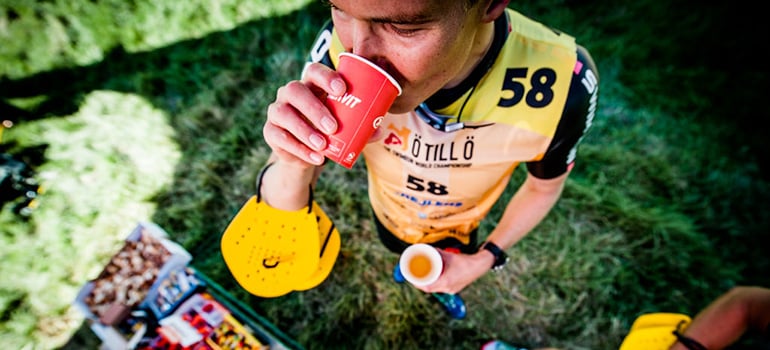 Less is more
"Focus on what is really needed. In Ötillö, there are plenty of feed stations along the way – though sometimes it can be a lengthy break between them. Make sure you take enough drinks and food at the feed stations. It will be a looong day!"
"You can take some fuel with you if you can carry it, but at least for us there is no need for a hydration pack. A soft flask might be a good idea as it can be stuffed inside your wetsuit once empty. If you need to worry about a backpack you probably aren't focusing on the race."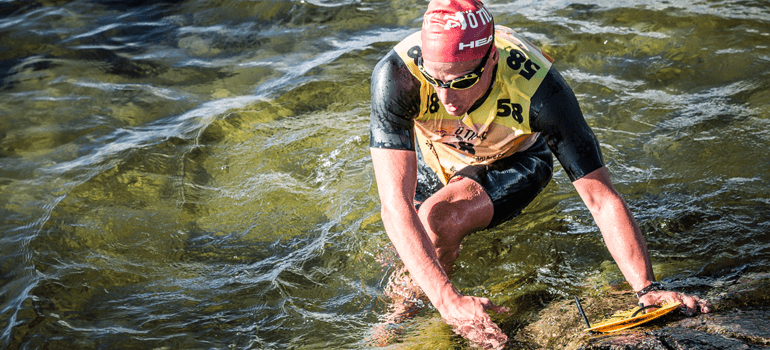 Practice the transitions
"Train switching from running to swimming, and the other way round. There are many transitions and if you spend an extra minute at each, you end up losing a whole hour. Quick transitions are also a key reason to minimize equipment."
Choose the right shoes
"Your swim-run shoes and socks should be fast drying and comfortable also when they are wet. Good grip on slippery, wet rocks is essential."
"We have tried regular running shoes, trail running shoes and trail running shoes with spikes. Shoes without spikes seem to work better for us on the rocks. So this year both of us will be using trail running shoes without spikes."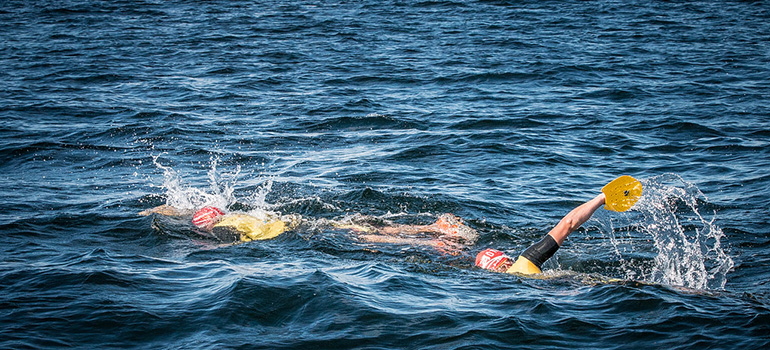 Don't swim any extra distance
"Make sure you always look for the point where you will get out of water. Sometimes currents can be strong and, if you don´t look frequently, you can be off-course quite fast. Frequent position checks are important, especially on the long swims."
"As it is a pair sport, it might also be enough that one navigates and the other one follows. Consider this especially, if one in your team is clearly a stronger swimmer."
Consider using paddles and pull buoys
"The first time we raced Ötillö we used pull buoys to improve buoyancy, but last year we didn't. We are still experimenting on this. We are not sure if there is a benefit for us. "
"Generally you need to be a really strong swimmer to swim without pull buoys, as shoes are on all the time. Well, some do actually take their shoes off at least for the longer swims."
"Paddles give you extra force especially when there are waves and currents. However make sure you train with them before so your shoulders are used to the extra stress."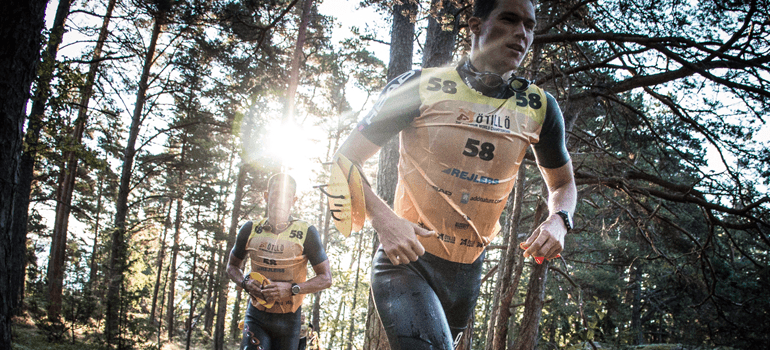 Always move, never stop
"In Ötillö, there is lots of running. Try to maintain a steady pace rather than going superfast in the beginning and then not making it in the end. If you start walking, it is hard to get back to running again."
"Make also sure that you don´t go off-track and follow the markers. We use our Suunto Ambit3's to know the distances during stages."
All photos by ÖTILLÖ14