Three inspiring examples of people ascending new heights for Suunto's World Vertical Week.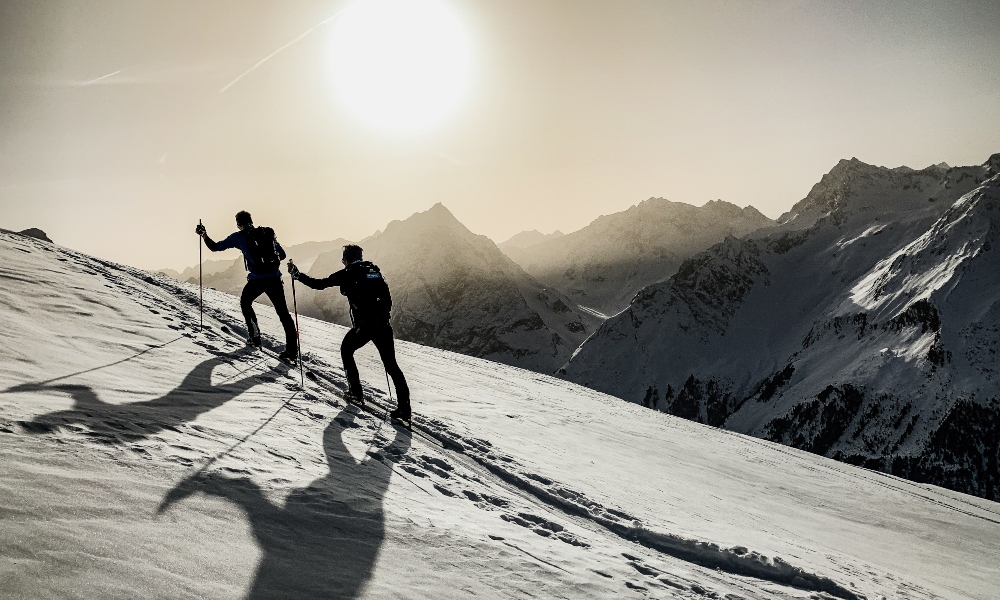 © Philipp Reiter
World Vertical Week has become an annual tradition, and many Suunto users are finding creative ways to get the most out of it.
The week is really an invitation to get outside, to push oneself, and find new resolve and strength. It's also a chance to show that nearby hill or mountain who's boss.
This year, we again ran a World Vertical Week photo competition with three luckly people winning a Suunto 7 or a Suunto 9. We asked our Instagram followers to share an image with a Suunto app data overlay from one of their ascents over the week and tag #verticalweek. We received so many inspiring entries. Thanks to everyone who participated. Check out the winners and their shots below. Congrats!
Firemen to the rescue!
Two firemen in Finland went above and beyond the call of duty for World Vertical Week. Henri-Aleksi Pietilainen, 29, and his room mate at the Rescue Academy showed their dedication by donning their protective fire gear and ascended the most popular training hill in Helsinki multiple times – and just after finishing a 24 hour shift. Respect guys!
"We thought it was going to be easier (considering my level of training in the mountains and my friend's latest expedition through Greenland), but the extra 25 kg of weight and unforgettable clothing and gear gave a nice extra 'touch' and was really good training," Henri says. "We did this in a pair because in real firefighting rescue missions it's good to have a partner to help each other out."

Cooking up a storm
It was Lukasz Bodaszewski's first time participating in World Vertical Week. The 39-year old chef from Poland runs a catering company with his wife in the French Alps. He aimed to ascend 3000 m over the week, and managed 2300
"But I finished 1000 m in one day and I'm proud of that," he says. "Vertical Week was good timing because I'm training for the 160 km Val d'Aran UTMB in the Pyrenees and for 145 km TDS at UTMB this year, so it was good to have a specific climbing week."

Getting out there
Casey Sackett didn't hold back for World Vertical Week. From Hurricane, Utah, Casey aimed to achieve a mile of vertical gain (1610 m) over the week. He notched up a total of 1631 over a series of awesome trips, including mountain biking the Gooseberry Mesa and the rest what he refers to as "desert alpinism" (alpine style lines in a desert ecosystem).
"Conditions were perfect all week out here and gave me the opportunity to get out every chance I had!" Casey says. "My favorite push was my last one, trekking/trail running up a mesa to the La Verkin Overlook. My eight-year-old daughter set the pace on the 4 km ascent with almost 243 m of gain. We did it in just 61 minutes! Her endurance blew me away, so proud!"
Thanks again to everyone who got out there and pushed their comfortzone for World Vertical Week. Keep it up!
Lead images: © Philipp Reiter
Read more articles