Logboek
U kunt vanuit het startscherm toegang krijgen tot het logboek en door naar rechts te vegen vanuit het display Training Insight.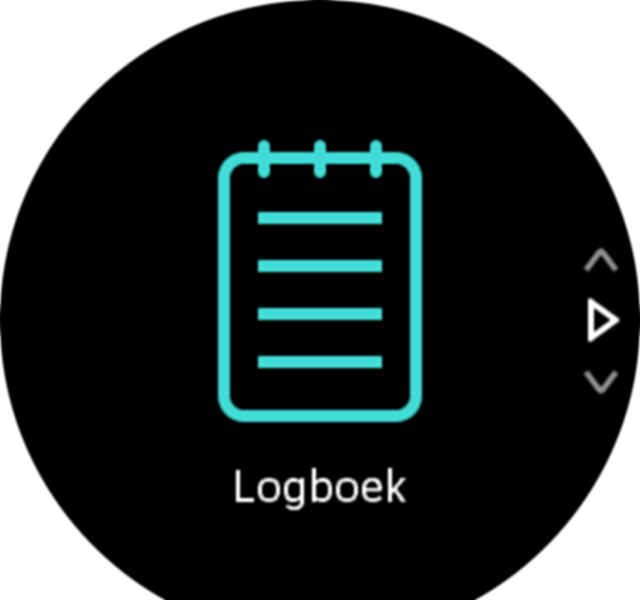 Tik op de logboekinvoer die u wilt bekijken en blader door het logboek door omhoog of omlaag te vegen of door op de knoppen rechtsonder of rechtsboven te drukken.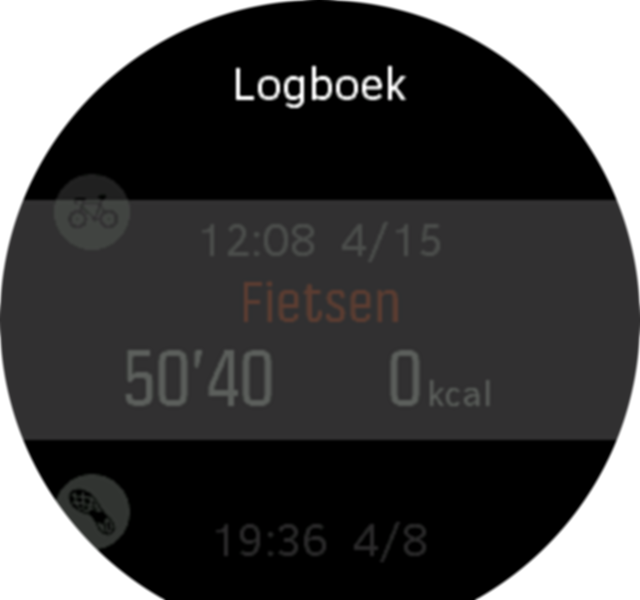 OPMERKING:
Het logboek-pictogram blijft grijs totdat de oefening is gesynchroniseerd met Suunto-app.
Veeg om het logboek af te sluiten naar rechts of houd de middelste knop ingedrukt. U kunt ook dubbeltikken op het scherm om terug te gaan naar de horlogeweergave.