For the Ambit3 and Traverse watches, there are two ways of syncing your exercises to the Suunto app. You can use either SuuntoLink (via USB cable) or the Suunto app (via Bluetooth).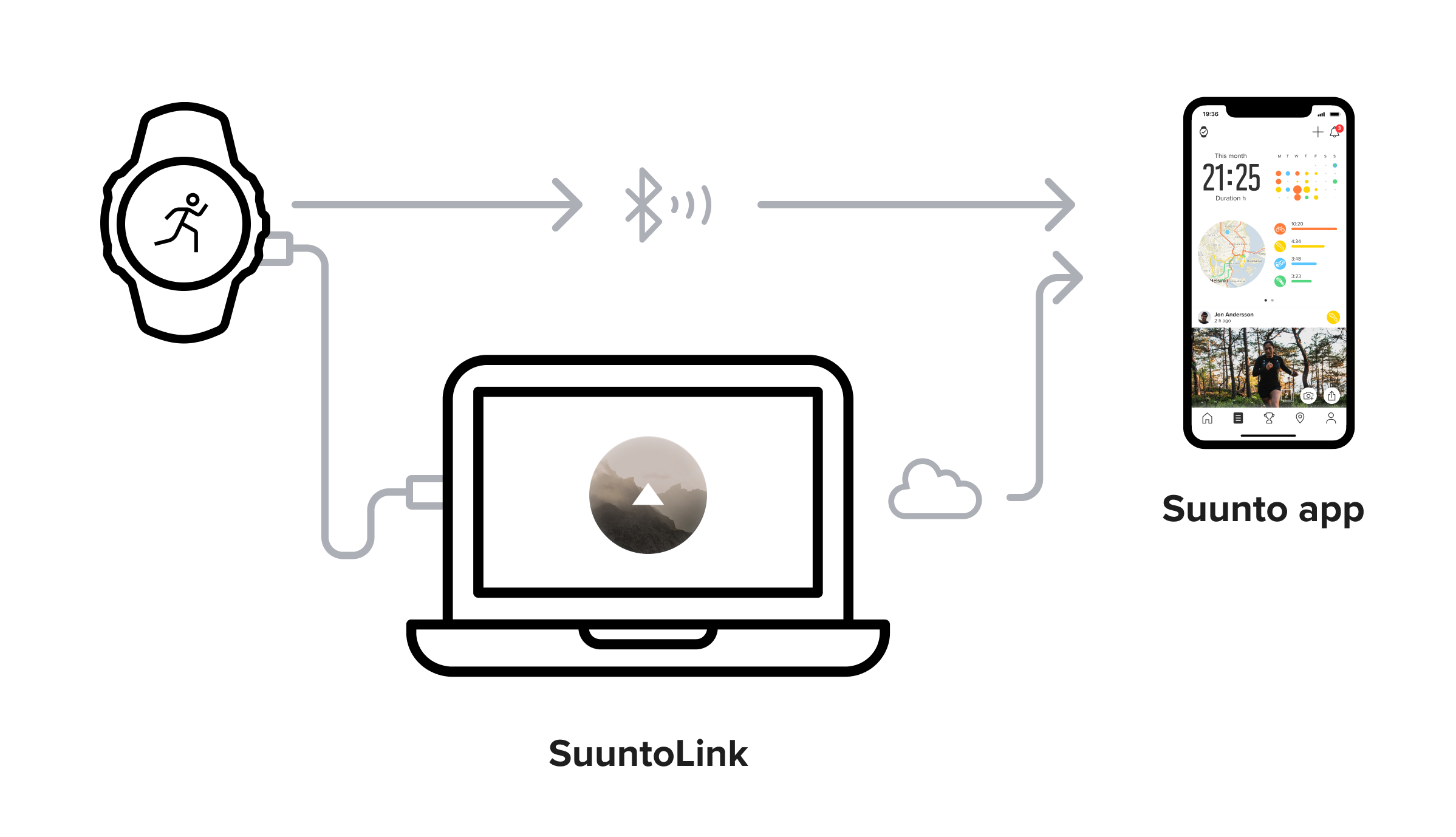 Note: In the case of longer training sessions or races, we recommend syncing via USB cable for faster upload. The same reasoning applies if you have multiple exercise recordings that have not been synced yet.
How to get started: 
Download the Suunto app for

iOS

or

Android

 and create a new account (if you do not have one already).

Install or update SuuntoLink to the latest software version. Download SuuntoLink on your

 computer.

Connect your watch to your computer using the supplied USB cable.

SuuntoLink will recognize your device and will ask for your Suunto app credentials.

After login, the exercise synchronization to the Suunto app starts automatically.
If you have issues with the exercise sync via Bluetooth, you should try the following: 
On your watch: after a few minutes of inactivity, your Ambit3 / Traverse will activate the power saving mode which will turn off Bluetooth and pause the sync. To prevent that from happening, ensure to wear your watch to keep it awake. In case your watch goes to hibernation mode, the log synchronization will continue once you wake it up by pressing any button.
On your phone: the activity sync may be paused if your phone either locks the display and activates the standby mode or it has a low battery and goes into the power-saving mode.

make sure you are using the latest Suunto app version.
make sure your phone is charged at least 50%.

For iOS: auto-lock in your iPhone's display settings is deactivated: Settings > Display & Brightness > Auto-Lock.
For Android: depending on your phone model and operating system version, activate the Always-on Display setting, deactivate Screen timeout or other. Please verify available display settings in the user manual for your phone.
READ MORE: