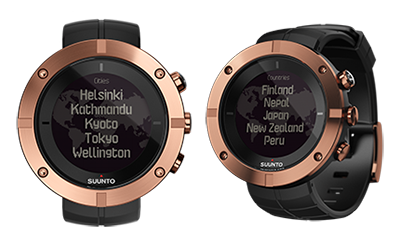 The 1.8.4 software update for Suunto Kailash watches brings general enhancements, a list of cities and countries visited, and notifications for every new city and country visited.
Make sure you have the latest version of SuuntoLink in order to receive the update.
Updates to the 7R App for iPhone are delivered via App Store either automatically or as desired.