Suunto app allows you to customize your Suunto watch even more with the introduction of SuuntoPlus™ Store.

SuuntoPlus™ Store allows you to create a library of SuuntoPlus™ sports apps, guides from Suunto, and partner services to use in your watch during your trainings. To get started, tap on the watch icon in Suunto app to access the details of your paired watch, and tap on "SuuntoPlus™ Store" to access it.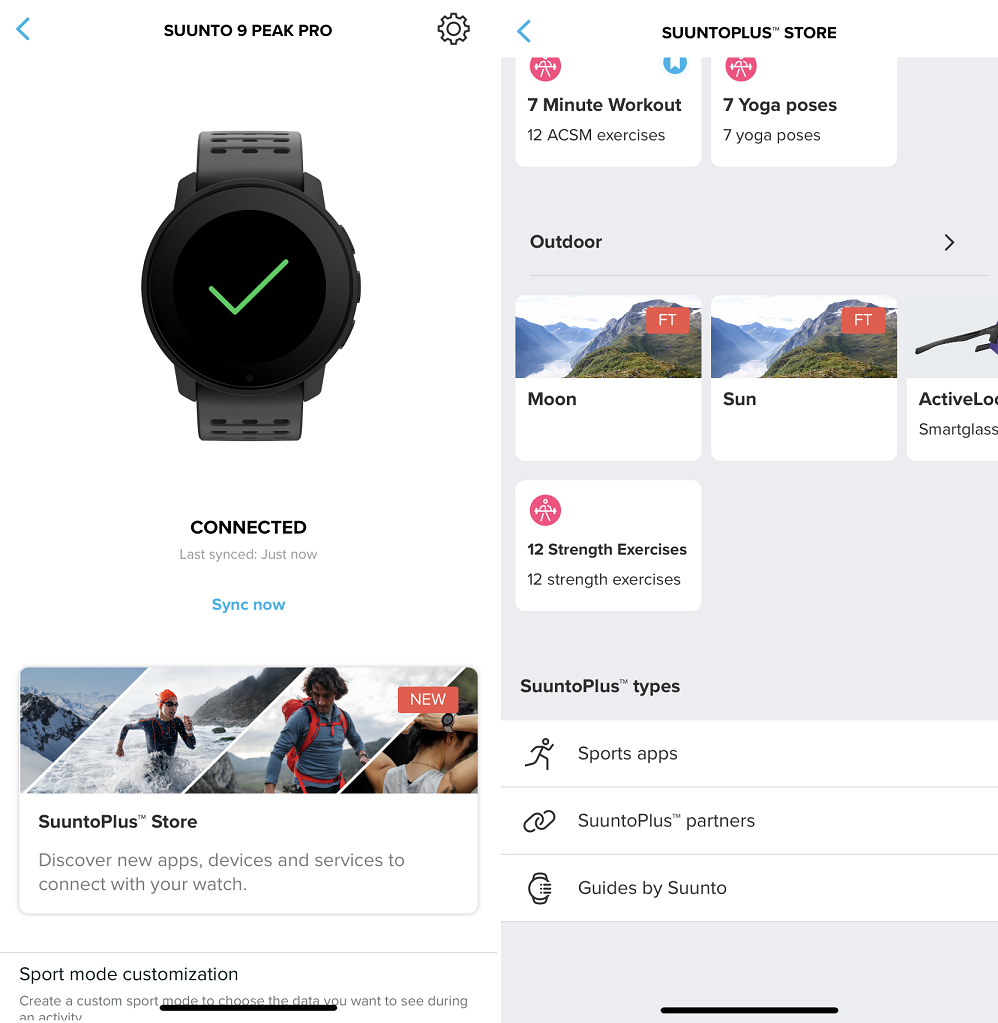 Choose sports apps, partners or guides and tap on it.
If you enter the "sports apps" category, you'll find a list of all the available sports apps sorted by category. Apps that are part of your library are identified by a small blue checkmark/symbol. Click on one app to see what it is about, and from there you can add it to the watch or remove them from the library.


From the SuuntoPlus™ Store you can also select guides by Suunto or partners. Tapping on one of them from the list will show with a description of the service and give you the possibility to add them to your watch or remove them from your library. Connecting to a partner will give you the ability to create guides for your watch directly on their website or app. Learn more about guides and how to use them here.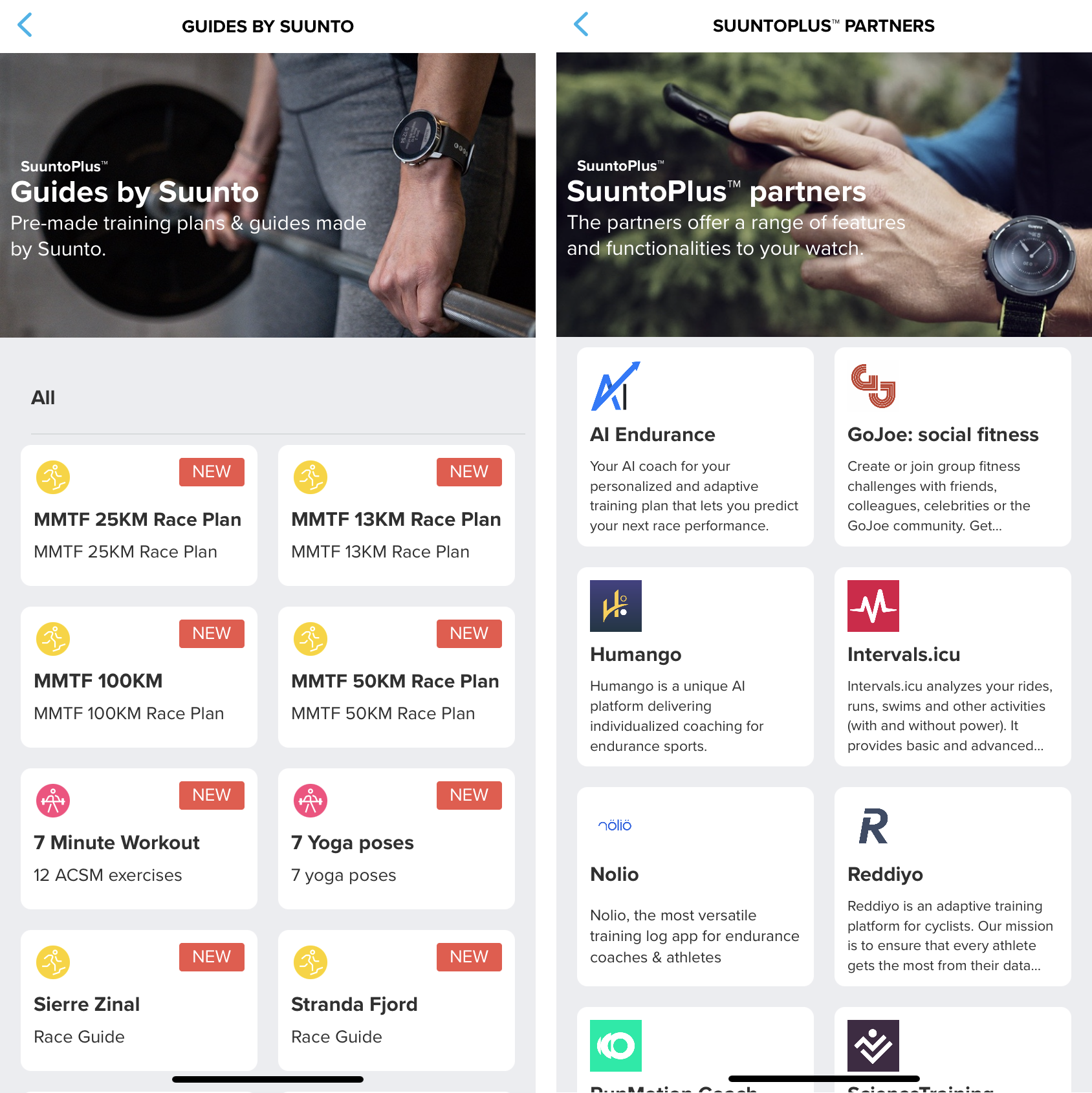 Changes will be transferred to the watch once it syncs. You can also open the dedicated section for guides and sports apps. The sports apps list allows you to decide which of the apps in your library will be available in the watch (there is a limitation of 15 apps); you can also pin Suunto guides to the watch from your library.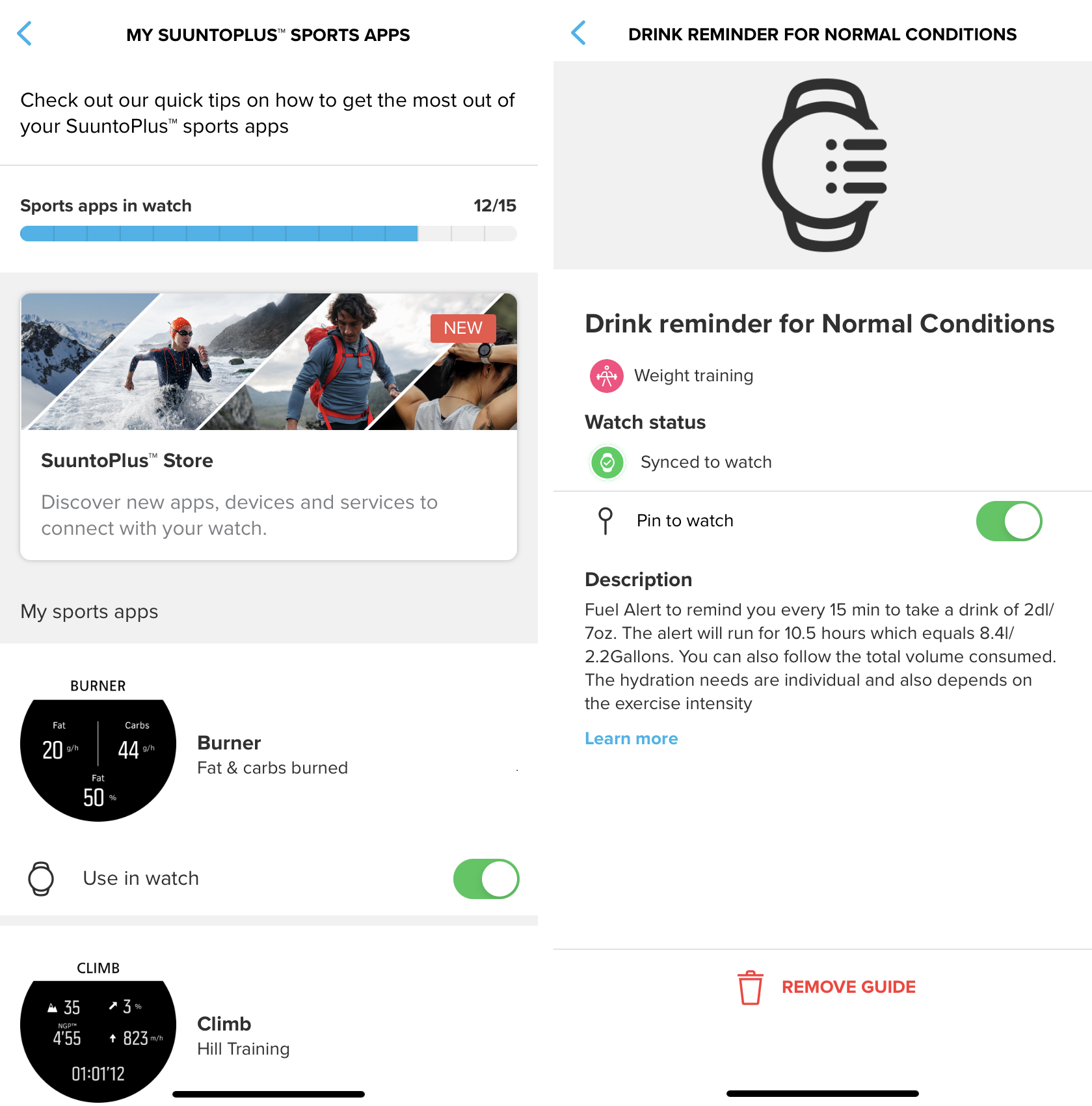 NOTE: The SuuntoPlus™ Store itself is free. Some partner services might require a subscription to use their services as guides for Suunto app, and the sports apps in the "Devices" category (such as the Activelook smartglasses, or Stryd running power) require the use of third-party devices. 
NOTE: Items in the SuuntoPlus™ Store are only available on Suunto 3, Suunto 5 and 5 Peak, Suunto 9, 9 Baro, 9 Peak and 9 Peak Pro (note: not all SuuntoPlus™ apps are currently available on all these watch models: depending on pre-requisites, some apps will not be available on certain watch models). If you try to add a sports app or guide from the Store while using a non-compatible watch model, the "add to watch" button will be greyed out and a message will appear alerting of the incompatibility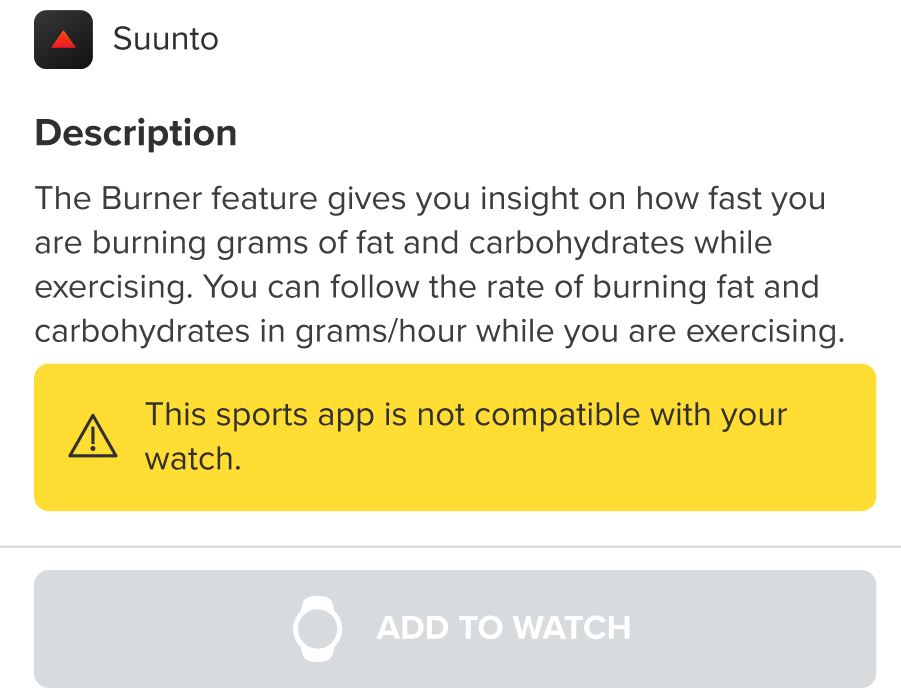 READ MORE: