Story
An award-winning filmmaker, her accolades include being named a "Living Legend" by Sport Diver Magazine and induction into the exclusive New York Explorers Club.
"Some people are repelled by the darkness of an underwater cave, but for me it's an invitation into the unknown," says Heinerth.
During a 20-year career, the Canadian underwater explorer and filmmaker has crossed the globe, diving in what she calls 'the veins of mother earth'. Along they way, she's dived deeper into the planet than any woman in history and been to some extraordinary places. She's dived caves underneath the remote Ural mountains of Siberia, tickled the bellies of manatees near the Gulf of Mexico and explored sacred desert springs in Africa. In 2000 she was involved in one of her most ambitious projects to date — to dive inside a giant iceberg.
"Some would suggest that exploration on this planet is done, but I disagree," says Heinerth. "There are so many questions that haven't been answered yet. We know more about space than we do about our oceans and our underwater caves. My curiosity boils down to my desire to solve these mysteries and see things people haven't seen before. Being able to dive through time, seeing the layers of history unfold, is astonishing."
Naturally, Suunto is the first choice of dive computer for Heinerth: "I've been using Suunto for a long time, and I think they represent the pinnacle of fine quality. The precise instruments and the ruggedness of the equipment have served me very well in some extreme diving expeditions over the years."
She adds: "The Suunto DX is the key support device that serves as a backup for my rebreather. It's easy to integrate it into a CCR dive plan, or any plan for that matter – open circuit or closed circuit. It also contains a very accurate accurate digital compass, which I use to survey and make maps of new exploration."
Suunto is also the main partner in Jill Heinerth's We Are Water Project. The objective of this important cause is to raise awareness about global water issues, and encourage people to do more to protect our fresh water resources. www.wearewaterproject.com
FACTS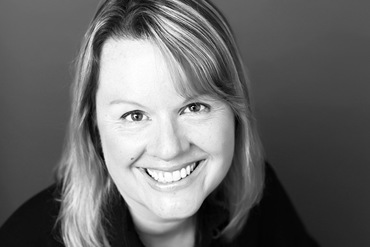 Name: Jill Heinerth
Sports: Diving , but also swimming, paddling, cycling, hiking
Hobbies: Painting, gardening
Home Town: Mississauga, Canada
Website: http://www.rebreatherpro.com/