Be the first to know when Suunto Spartan Sport Wrist HR is available! Subscribe here

The Spartan Collection grows with a multisport watch featuring best-in-class optical HR technology by Valencell 
Suunto unveils today the Spartan Sport Wrist HR, Suunto's first GPS sports watch with optical heart rate measurement for multisport racing and training. To provide its customers the strongest solution available, Suunto partnered with U.S.-based Valencell, the leading innovator in wearable biometric data sensor technology.
The Suunto Spartan Sport Wrist HR watch complements the Suunto Spartan collection launched in the summer 2016, combining Suunto's hallmark robust design with convenient wrist-based heart rate measurement. The Spartan Sport Wrist HR offers athletes the same multisport features as the original Suunto Spartan Sport and will become available in the spring 2017.
Wrist heart rate technology from the industry leader Valencell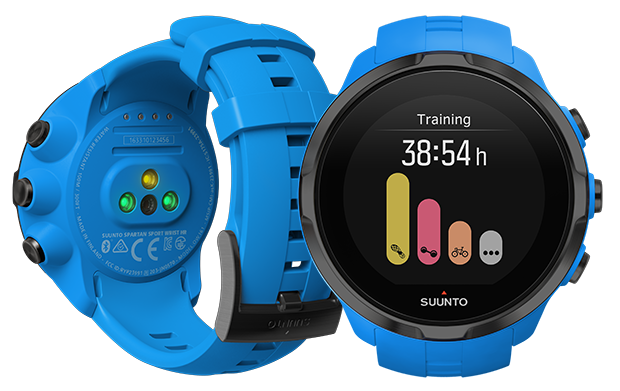 The new Spartan Sport Wrist HR uses Valencell's patented PerformTek biometric measurement technology, the industry leader in sensor technology accuracy. With a growing demand for easy-to-use sport tracking solutions, Suunto endeavored to combine the convenience of optical heart rate measurement with the full set of Suunto sport expertise and accurate tracking, including possibility to use the watch with a traditional heart rate sensor when needed.
"We are excited to be partnering with Valencell, the leader in wearable biometric sensor technology, to bring to market the next generation of our Spartan GPS watch models, featuring accurate heart rate monitoring on the wrist," says Sami Arhomaa, Suunto's Performance Business Unit Director. "Valencell's PerformTek technology is the gold standard in biometric accuracy for wearables. We know that by choosing Valencell we can be confident that the product will meet expectations, and enable a solid user experience."
Full product details will be released later. The Suunto Spartan Sport Wrist HR is part of the Suunto Spartan solution and benefits from the community powered tools available in the Suunto App. The Spartan Sport Wrist HR will be available in three colors: Black, Blue and Sakura, and its RRP is 599 €. 
Read more about Valencell OHRM technology and their testing procedures here

Be the first to know when Suunto Spartan Sport Wrist HR is available!