Learn how to use your Suunto together with komoot, one of the leading route planning tools in the industry. Komoot's turn-by-turn navigation on your Suunto watch will keep your adventure on track.
Bike adventurer Sami Sauri is no stranger to navigating on her bike. Currently she is working on guidebooks on gravel rides on the Spanish island of Fuerteventura. She is using komoot to plan the routes and her Suunto 9 to navigate and track them.
"I have several favorite features on komoot. For all users the highlights, that show community generated points of interest, and the way types, that show different surfaces, are some of the main things for planning routes," Sami says. "And for the premium users the multi-day planner, dynamic weather forecasts and the collections are so good!"
With komoot you can choose and plan where to go either on a desktop or at the trailhead on your mobile device – and sync the planned route to your Suunto for navigation. Read on to learn more!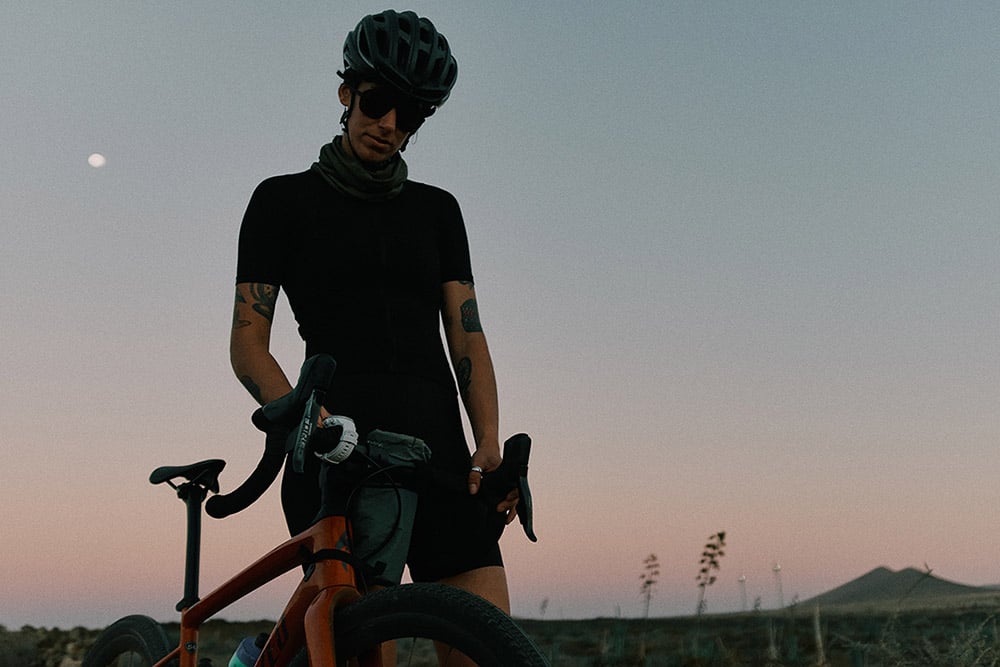 First things first: establish the connection
To get set up, simply connect your komoot profile with the Suunto app: Go to your profile on Suunto app and select 'komoot' under 'Partner services'. Select 'Connect with komoot' and sign into your komoot account and allow requested permissions to connect.
As soon as you have connected the two accounts the sync is automatic both ways: your activities that are tracked with your Suunto are synced to komoot and the routes created on komoot are available on your route library on Suunto app.
Find routes on komoot 
You can find a huge collection of pre-planned routes on komoot. You can search activity specific routes in a preferred location, use the routes your friends have shared or check out curated collections of routes for different themes or locations. Some examples of location and activity specific collections are "Best mountain hikes in Haute-Savoie" and Sami's own "Fuerteventura Gravel Route Guide". The themed collections can cover topics like "Long-distance hiking trails".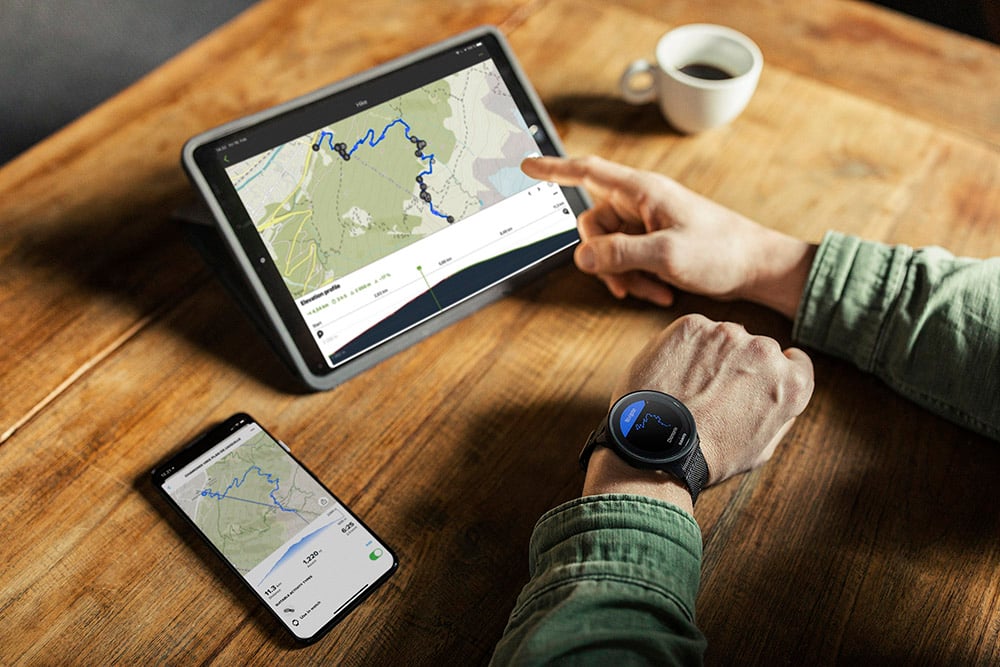 Plan your own routes on komoot
First of all, komoot's route planning is sport specific. When you are planning a route from point A to point B, you are likely to get different results depending on the activity type you choose. For example, for a bike tour you can select between road cycling, bike touring, gravel riding, mountain biking and enduro mountain biking. As the type of riding changes, so does the route it follows.
While planning a route you can view user generated, sport specific highlights on the map that you can include on your route when planning. You can also select POIs, like campgrounds, restaurants etc., to be visible on the map when planning. 
Additional nice details include topics like a surface type overview, altitude profile and a dynamic weather forecast: Simply select the time when you want to start your tour and the weather forecast is updated accordingly. That's quite useful with temperatures in the mountains and wind for a road cycling tour, for example.
Other useful features include sharing route plans with friends, planning multi day itineraries and creating your own route collections.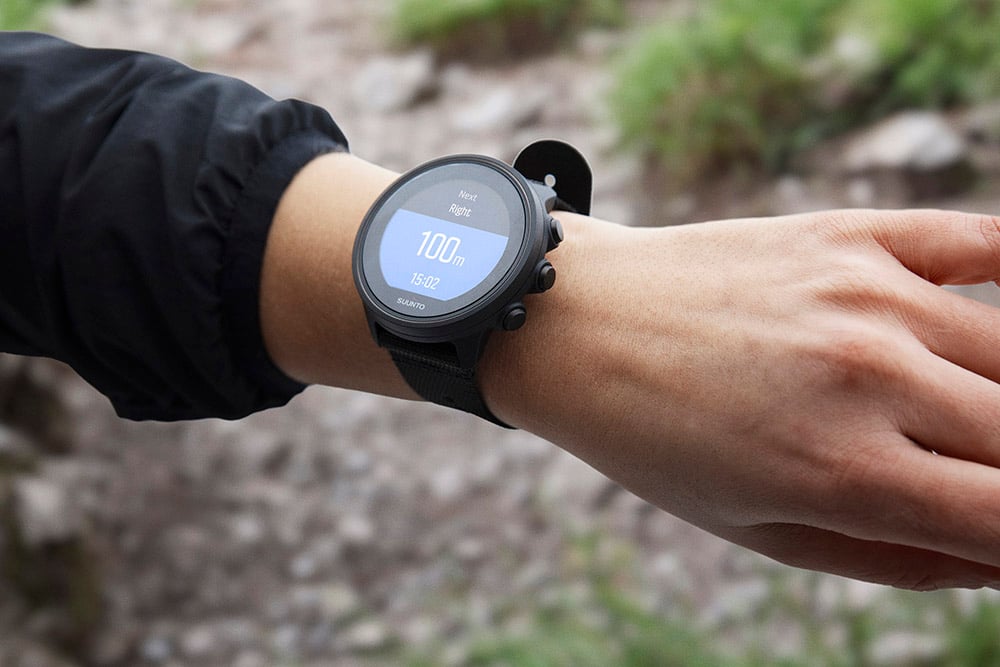 Navigate with your Suunto 
Once you have created a route (called a 'tour' in komoot language) it will automatically be  synced to your Suunto account. To use it for navigation switch the 'use in watch' toggle on and sync your watch with the Suunto app.
A key benefit for creating routes for your Suunto on komoot is turn-by-turn navigation: When navigating, the watch will alert you about an upcoming turn. This makes the navigation experience more enjoyable, as you don't need to keep an eye on the navigation screen to see which way to take. There is one alert 100 meters before a turn and one at the turn. (komoot's turn alerts are shown on Suunto 9, Suunto 7 and Suunto 5 watches. With Spartan family no direction is shown, there is only an alert that you need to turn.)
You will get a free map region on komoot when you connect your accounts and can start using the turn-by-turn navigation for routes in that region. When buying a new Suunto watch you will get additional two free map regions from komoot as part of Suunto Valuepack!

Learn more about komoot at komoot.com. Multi-day planner, personal collections, on-tour weather, sport-specific maps and worldwide offline maps are komoot premium features.
Action images by Sergio Villalba 
Watch now: Getting started with komoot
Read more