This bike and climb adventure explores a tragic chapter on Eiger's North Face.
Childhood buddies Philipp Reiter and Martin Schidlowski set off bikepacking from Berchtesgaden in south Germany yesteday following the same historic journey undertaken 85 years ago by German climbers and friends Toni Kurz and Andi Hinterstoisser.
In 1936, early in the Nazi period, Kurz and Hinterstoisser deserted from the German military, and under the cover of darkness began cycling from Berchtesgaden to the base of Eiger in Switzerland, some 600 km away. Their goal? To become the first climbing team to solve the last unsolved climbing problem in the Alps – the sheer, unforgiving North Face of the Eiger (3967 m). However, their climb ended in tragedy, with both climbers, and two Austrian climbers all dying on the wall. The tragic story was captured in the 2008 film, North Face.
"What is cool for me is we will get a little glimpse of an idea of how tough it was and what challenges Kurz and Hinterstoisserand had to face," Philipp says. "It's cool to discover how it really was for them."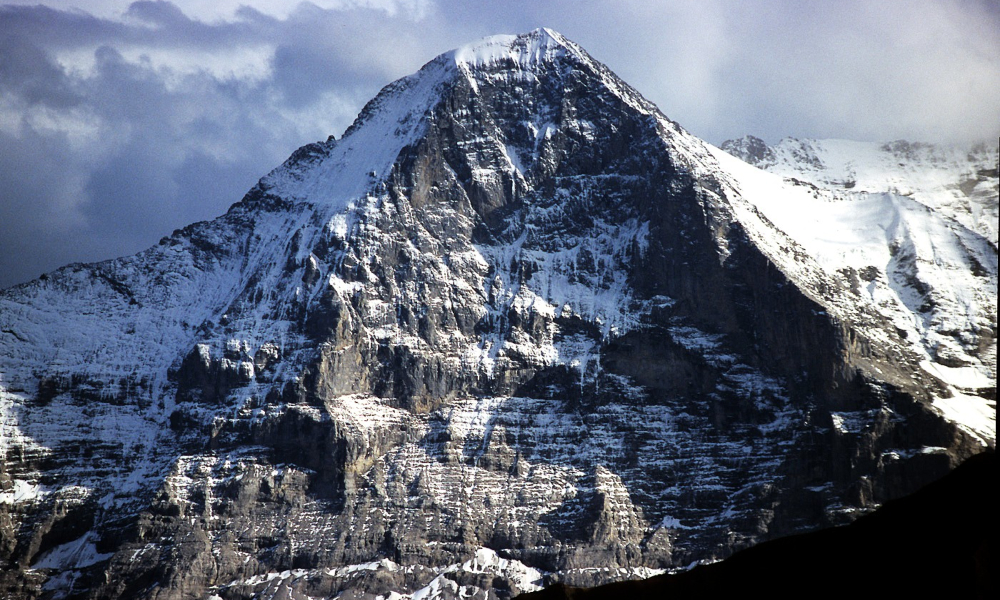 The intimidating North Face of Eiger. © Wikimedia Commons User: Terra3 / CC BY-SA 3.0
Philipp and Martin, both Berchtesgaden locals, are undertaking the same journey, with the aim of summitting Eiger via the North Face, to experience firsthand what their compatriots went through. It will take them three days to cycle 600 km, with 6000 m of vertical gain, to reach Grindelwald Valley and the base of the face where they will attempt the 1600 m vertical climb.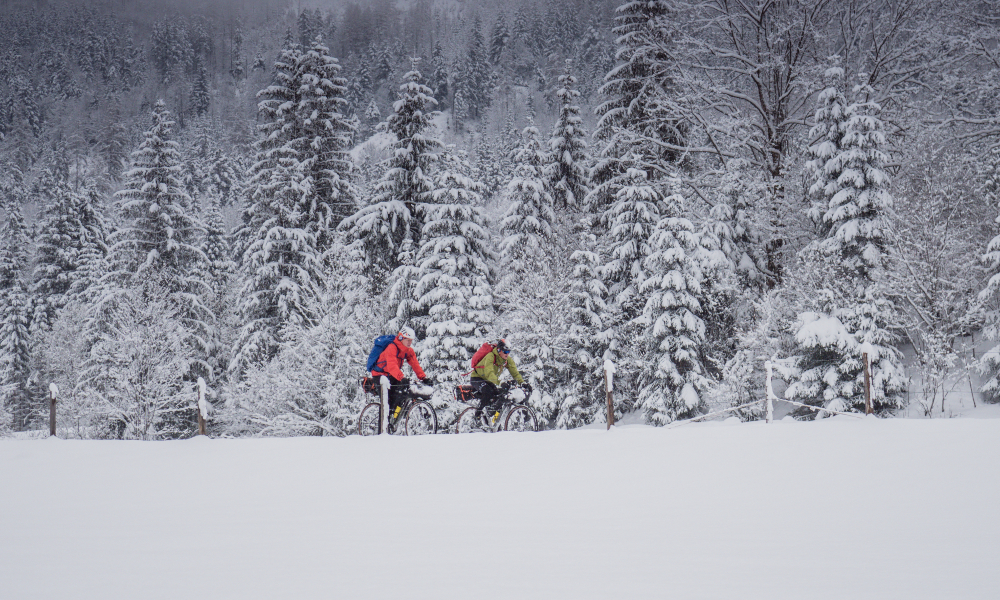 A snow dump made the first day a tough ride. @ Nicolas Holtzmeyer
Philipp, a photographer, alpinist and history enthusiast, and Martin, a climber and mountain guide, have been friends since childhood, and having been going on adventures together since 2006. Each year they try to share one adventure that combines endurance and mountaineering.
"Martin is totally not into biking," Philipp says. "I'm more experienced with biking, and he's expert in climbing. We make a good team. He's afraid of the long bike ride, and I'm afraid of the challenging climb. This will be my biggest alpine project. It's 1600 m straight up!"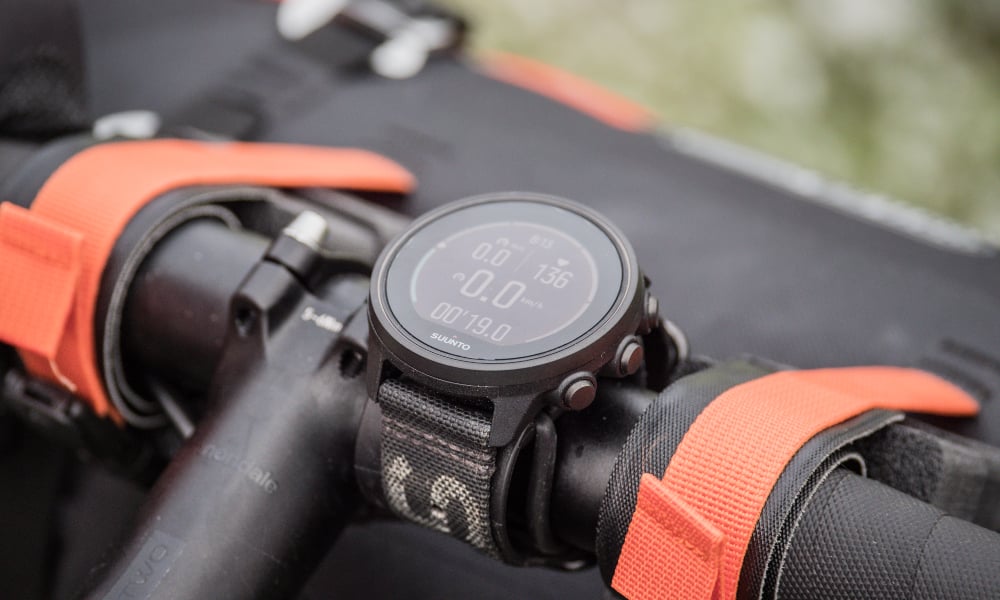 The two friends will track their journey with Suunto watches and provide live updates via Suunto Instagram. @ Nicolas Holtzmeyer
This isn't the first history focused adventure Philipp has initiated. In 2020, he and some friends did a relay run of the 850 km front line where Austrian and Italian troops battled during the First World War. In 2019, Philipp and his friends did the same on the 1400 km border that once divided Germany. 
"Back in 1936 it was the Germans against the Austrians, and the Austrians against the Italians," Philipp continues. "Climbing teams from each country wanted to become the first to scale the North Face. It created a super big hype, like the equivalant of a Superbowl TV broadcast."
Philipp and Martin won't have to cope with any competition or a medic circus, but a Bavarian television crew will follow them to document the historic journey. You can follow them on Suunto Instagram!