The Suunto community can show you the best points to start your activity. Here's how to find them.
The Living Peak Adventure article series gives you everything you need to know to find, create and navigate smoking routes. The series covers: 
How to find popular starting points 
How to pinpoint the best starting spots
Say you've identified an intriguing mountain range or forest on the map that looks like prime trail running territory. Or maybe you've discovered a nice cross-country skiing loop on Suunto app heatmaps, but don't know the area so well. Now, you just need to know where to park your car and start your adventure; let the Suunto community show you.
Popular starting points are shown in heatmaps as little circles the same color as the activity type you have selected. These circles indicate a parking lot, a trail head or other starting points, such as outside a hotel or apartment complex. They show you where the local Suunto community begins its adventures.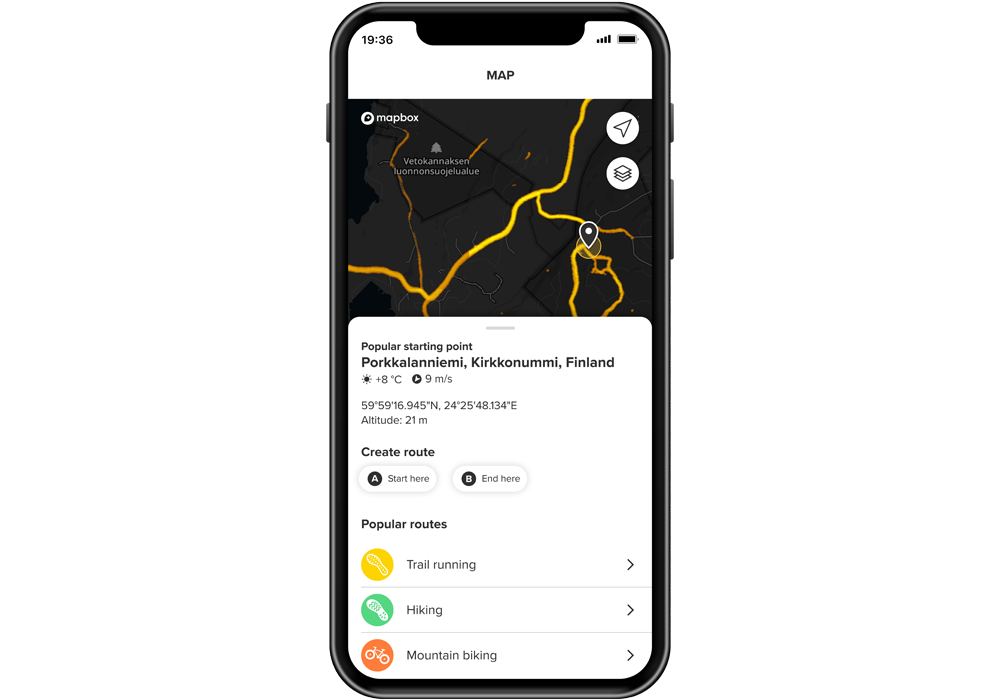 Tap and go
Next, simply tap on a circle you'd like to use as a starting point and an information box with options will appear at the bottom half of your screen. The box confirms it's a popular starting point, and provides other useful info, such as the sunrise and sunset times, the temperature and coordinates. 
Below that you can choose to save the starting point as a POI (point of interest), or to start or end your activity there. Remember you can zoom in on your screen to more clearly see the location and what's around it so when you arrive there you know what to look for. 
Suunto app has heatmaps for 16 different activity types from running, trail running, cycling and mountain biking to activities like ski touring and open water swimming. With the Suunto community behind you, you'll always find awesome routes and know exactly where to start!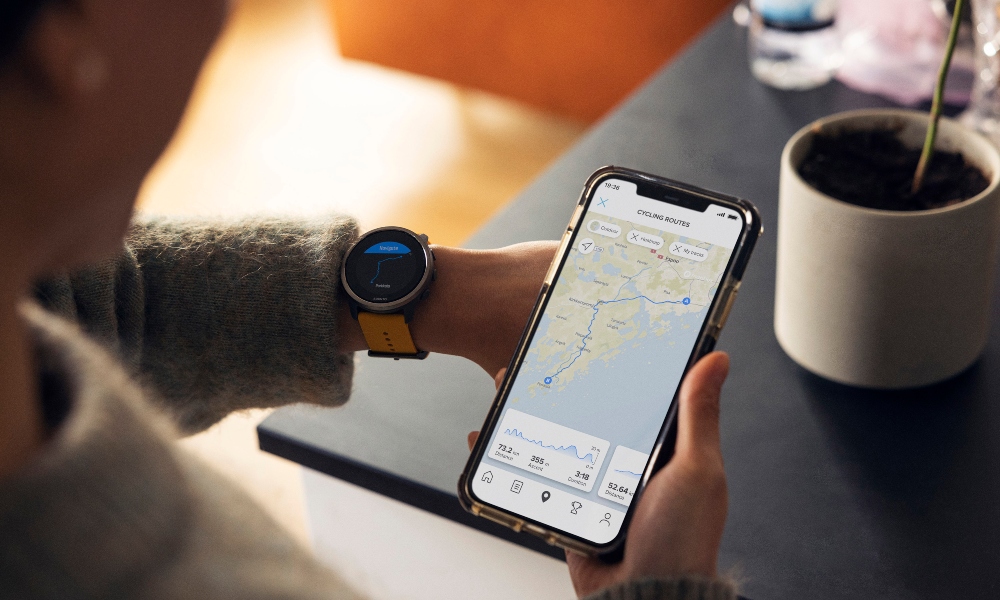 Popular routes
To find popular routes, open the Suunto app map and swipe up from the bottom of the screen. A menu window will open that shows nearby popular routes. Once you've found a popular route based on your activity type, tap the route and a box will appear on your screen allowing you to save it and sync it with your watch. You're good to go.