The world's top freedivers have gathered at Dean's Blue Hole in the Bahamas for two weeks of deep dives and celebration, starting July 13.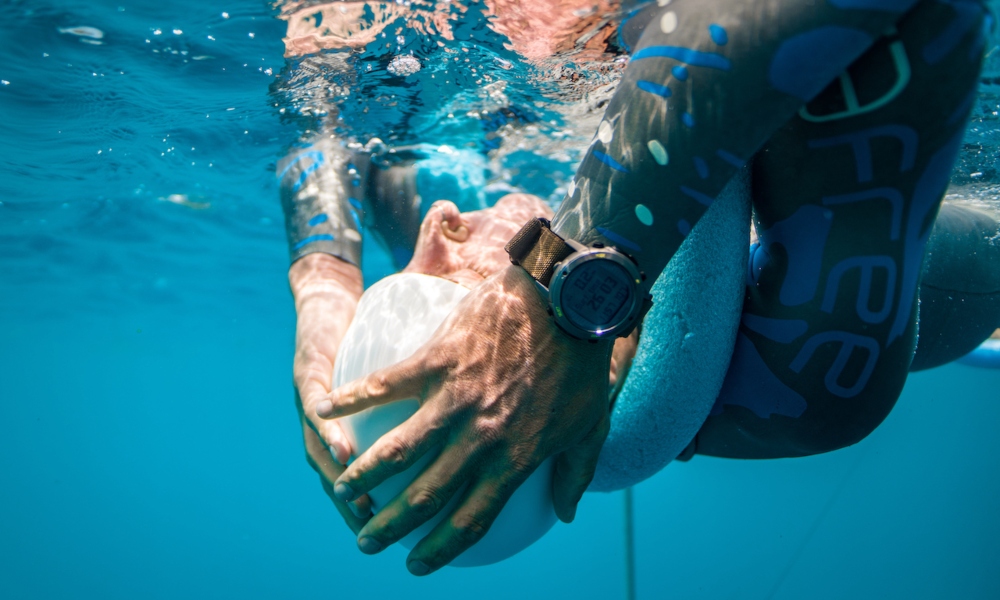 William Trubridge prepares for a depth dive.
It's the first international freediving competition since the start of the COVID-19 pandemic so a lot of excited freedivers are arriving at Dean's Blue Hole pumped to dive deep at Vertical Blue 2021. Running between 13 to 23 July, it's likely to be the most celebratory edition in the event's 11 year history.
The first Vertical Blue since 2018, organiser and Suunto ambassador William Trubridge has been working around the clock to make it happen. The ongoing travel and health restrictions due to the pandemic have increased his work load 100 fold. But knowing how much it means to the freediving community makes it all worthwhile.
"In these last 18 months a lot of people have been trapped and locked down, not able to travel or go to the sea, but everyone has been continuing to train and they are all amped to get back into the water," William says. "It's the first big freediving event since COVID hit so we will get a chance to see where all the top athletes are with their training, and what they have been able to improve on, or whether they are behind now because of a lack of depth training. First indications are that everyone has been training really hard and there are going to be some epic performances."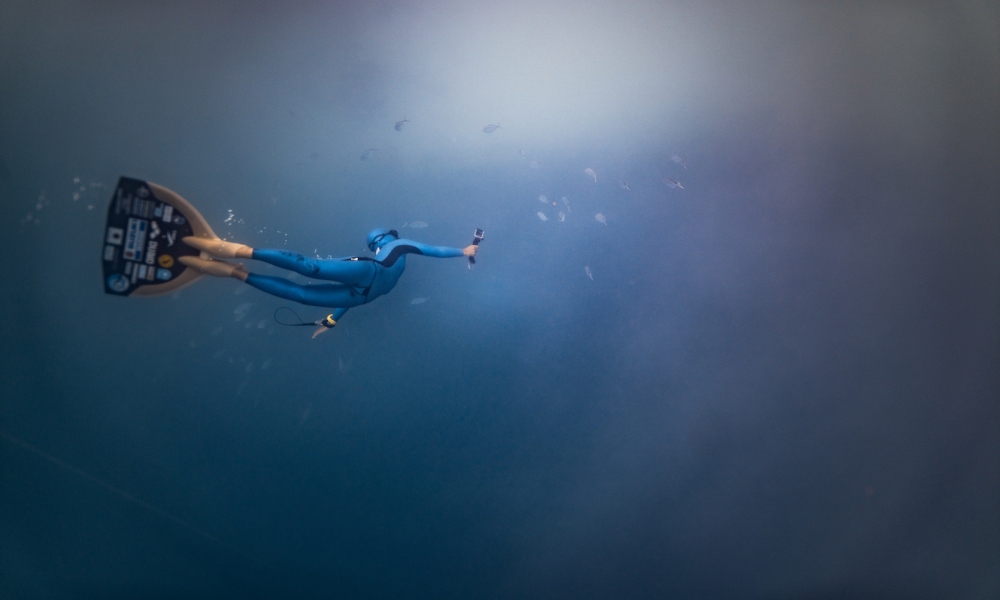 All the top athletes in depth freediving, in all three disciplines, are attending this edition. "All the current record holders will be in attendance and most of the people who are within reach of world records," William says. "At the last Vertical Blue in 2018, there were some days when the average depth amongst men and women across all disciplines, including no fins, was deeper than 80 m. This year I think it could be even deeper. In training at the moment the dive line is rarely less than 100 m. We're going to see some mind blowing performances."
William and his arch freediving rival Alexey Molchanov will be competing – a now longstanding tradition – for the top spot in Constant Weight without Fins (CNF). The stress of organizing the event isn't giving William the dedicated training and recovery time he needs to be at his very best. Moreover, he isn't sure he'll be anywhere near his best. Depth freediving is a sport where being in a relaxed state is essential for success.
"My training was going very well up until about a month ago," William says. "I was making steady progress towards attempting a world record in Free Immersion. I'd gotten within a couple of meters of achieving it. I was doing beautiful, comfortable, relaxed dives to that depth. That's when stuff started to go downhill with the organisation work and the stress ramped up.
"Hopefully if I can get everything resolved, then take a few days rest, and then build my training back up again, maybe by the end of the event I might be able to do some kind of a dive," William continues. "I doubt it will be a world record dive. But never say never, fingers crossed, let's see what happens."
All images: © Daan Verhoeven