Learn how to pair your Suunto 3, Suunto 5, Suunto 9 or Spartan watch with the Suunto app.
Prepare your watch for pairing:
Wake up your watch by pressing the middle button.
If your watch has been paired with another phone or another mobile app e.g. Suunto Movescount App, forget the app. Go to Settings > Connectivity > Paired devices. If MobileApp is listed, press the middle button and select Forget.
Check from the Settings menu that:

- the Airplane mode is off: Connectivity > Airplane mode (toggle is grey).
- Discovery is on: Connectivity > Discovery (toggle is green).
- Power saving is off (Spartan, Suunto 5, Suunto 9 only): Setting > General > Power saving (toggle is grey)


    


Ensure that Do Not Disturb mode is off: Open the shortcuts menu from the watch face by keeping the middle button pressed. Turn Do Not Disturb mode off (toggle is grey).
Start the pairing process on your phone:
If you have the Suunto Movescount app installed on your phone, unpair your watch and uninstall the app:
a. Forget your watch in the Movescount app
b. Forget your watch in the Bluetooth settings of your mobile device.
c. Uninstall the Movescount app from your phone

Ensure that Bluetooth and Location services are activated.

Start the Suunto app and tap the 'watch' icon to enter the Watch view.

If you did not allow the Suunto app to access your location, the app will ask you to Allow location.
Suunto app will search for compatible devices. When your Suunto watch appears in the list of watches tap PAIR. If more than one watch is listed, select your watch based on the serial number shown at the backside of your watch.     
Enter the passkey shown on your watch into the pairing request field on your mobile device and tap PAIR. 
Wait for the pairing to complete. This may take several minutes.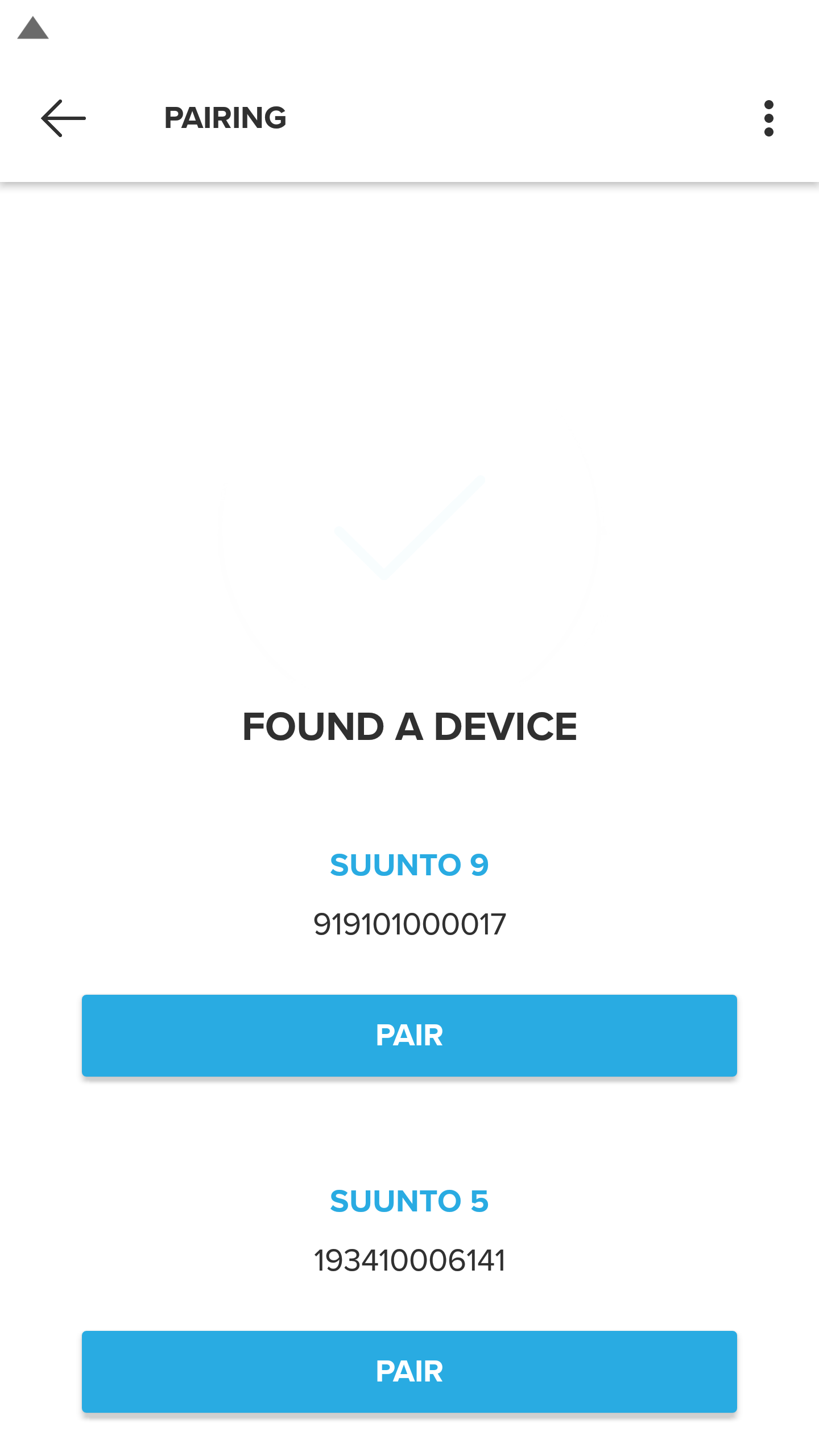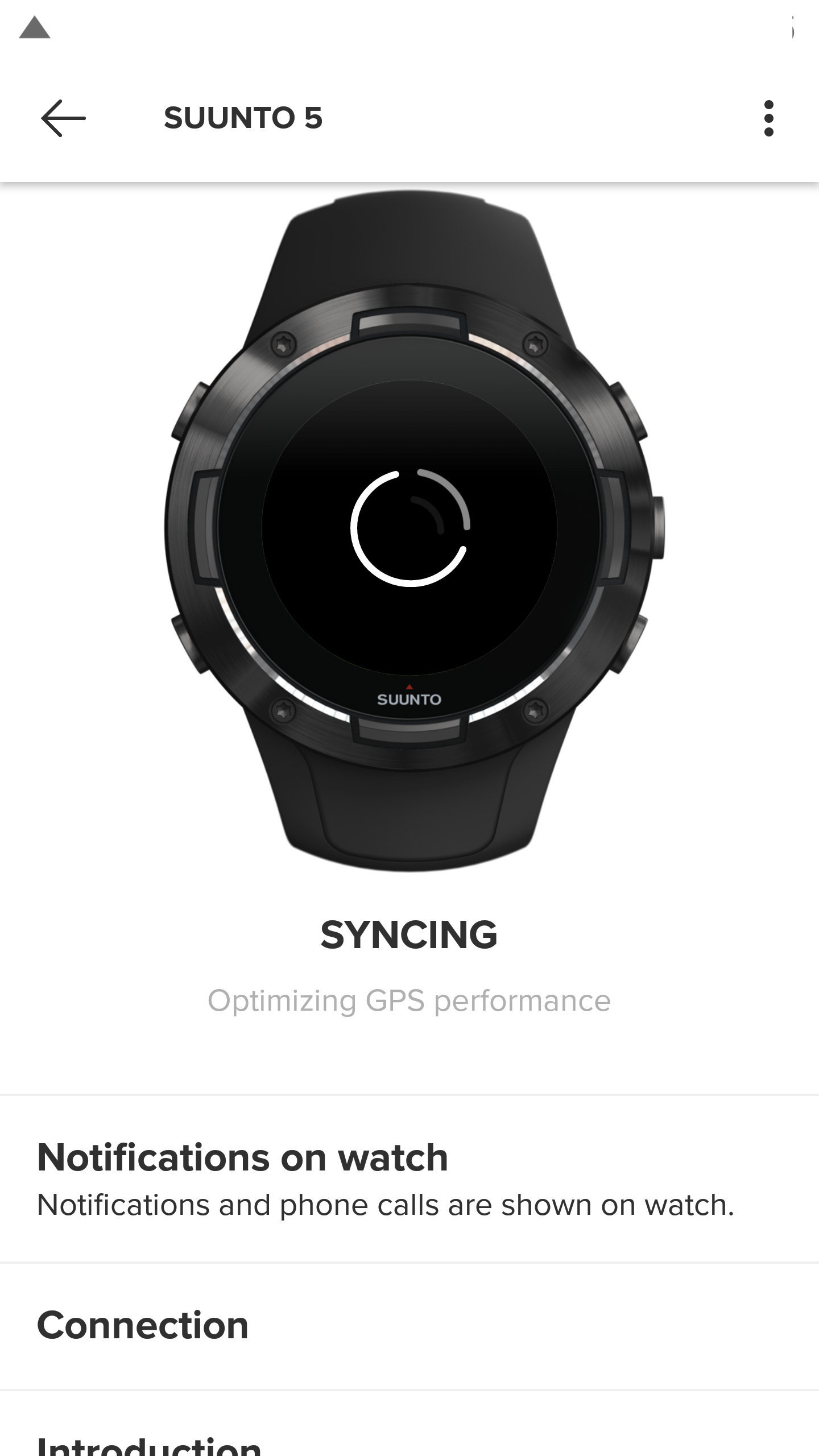 RELATED ARTICLES: