Find tracks and train smart with your watch.
If you're enjoying a white winter and out skiing a lot, there's some simple things you can do with your Suunto watch and Suunto app to find nice tracks to explore and train more effectively. Read on for our six tips!
Find the cross-country ski tracks
Ok, first step: where to ski? You might know where your local tracks are but how about exploring somewhere further? Based on millions of workouts, Suunto Heatmaps in Suunto app show where the Suunto community loves to train across the planet. Simply select the cross-country skiing heatmap and see where the glow is.

On Suunto app go to the map view on Suunto app and select 'cross-country skiing' in the heatmap options.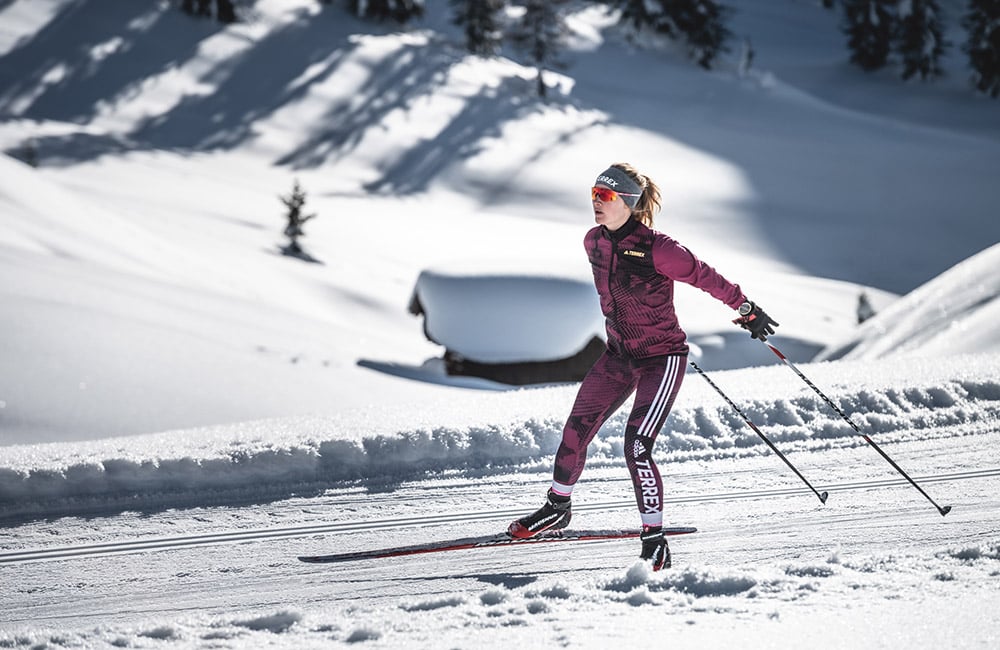 Wear your watch on top of your sleeve
While wrist heart rate is super handy during the warmer seasons you may want to take a different approach during the colder months: wear a Suunto Smart Heart Rate Belt for precise heart rate readings and wear your watch on top of your sleeve for more comfort in the cold. 
 
A heart rate belt is useful also when tracking swimming, swinging a kettlebell or if you want to use a Suunto Bike Mount and still get your HR data.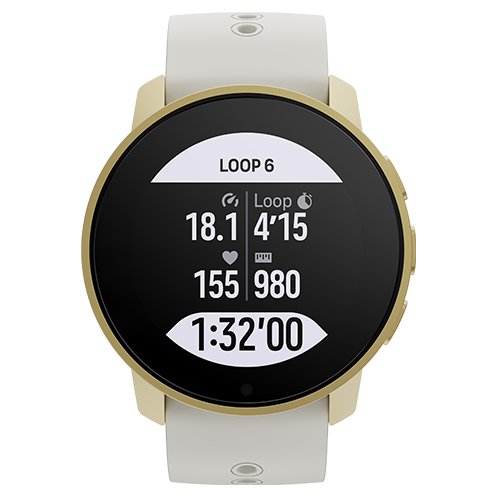 Get automatic lap times
Have you tried any of the SuuntoPlus features yet? They offer some great additional benefits for Suunto 9 and Suunto 5 users. SuuntoPlus Loop is a must for cross-country skiers: it automatically takes lap times for you! 
 
Simply select the Loop feature in the options before starting your exercise. Your watch will record the starting point and when you pass this point later during your exercise, you have done a loop. You can also start a loop manually by pressing the lower right button at any stage, making this spot the start point of the loop.
 
Learn more about SuuntoPlus Loop for Suunto 9 here and for Suunto 5 here.
Turn on the backlight
Mid-winter skiing sessions – at least up here in Finland – often mean skiing at night. To make it easier to check your exercise data, it's useful to turn the backlight of your watch on. To do this, select 'cross-country skiing', go down to 'options' and turn the backlight toggle on before starting the exercise.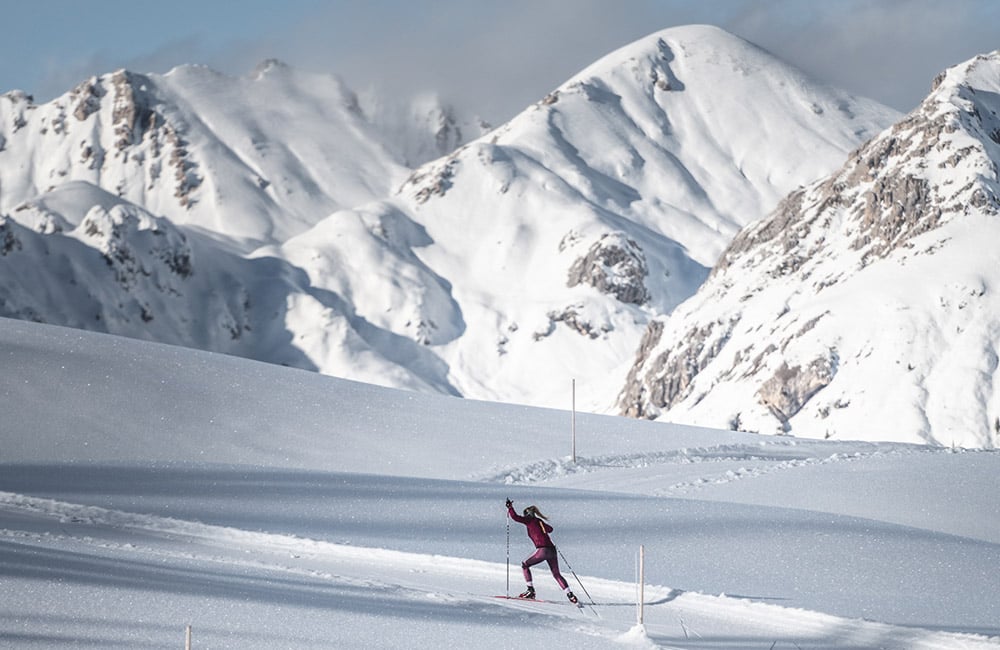 Where's the next feedzone?
A route is not always needed for a cross-country ski tour but creating one could still be useful: you can add waypoints along the route and – as you go – see the distance to the next one. This comes in handy on long ski tours or during long-distance races: you can, for example, mark feedzones and know exactly when they are approaching.
Click to learn how to create routes and waypoints using Suunto app.
See the data you want 
Your Suunto watch has over 80 sport modes out of the box, but you still can customize it and create more. Custom sport modes are created in Suunto app. Select the display option based on the amount of data you want to have on a single screen and then populate the data fields with anything from the obvious, like heart rate and distance, to more detailed ones, like sunset time or the remaining distance to the next waypoint. 
 
Click to learn how to create custom sport modes using Suunto app.


Action images by @terrgraphy, skiing by @cajaschoepf