Keep you and your adventure buddies safe by checking you are avalanche prepared for the skimo season.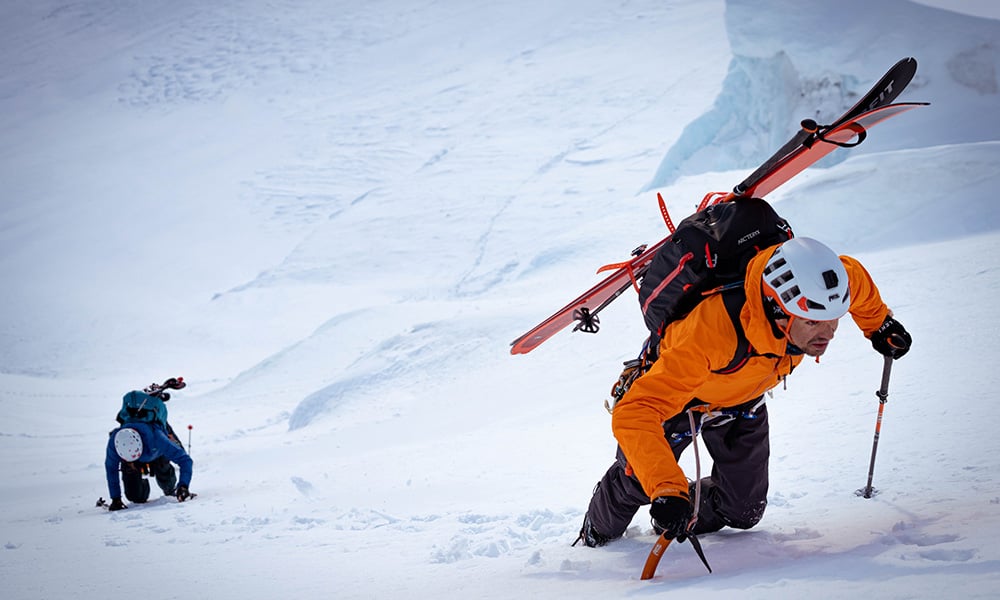 © Mark Smiley
Pro mountain guide, outdoor educator and Suunto ambassador Mark Smiley says knowing how to mitigate avalanche danger is a "$50,000 question" – there is no perfect answer; it consists of doing many small things right.
There is always danger in an alpine environment. Clearly knowing that, and having respect for the mountains, is where mitigation begins. Showing that respect comes down to being mindful of the details.
"Think of going backcountry skiing the same as a climber roping up for a climb, or a pilot getting ready for takeoff," says Mark, 38, who is currently adventuring in the Southern Alps of New Zealand. "Doing some form of regular check is a great habit to get into.
"Early season snow dumps are super fun because the long wait is over, but it's super important to know that avalanches can and do occur every year in these first storm systems."
Based in Jackson Hole, Wyoming, Mark runs popular online outdoor education courses, and guides expeditions within the US and around the world. He and his mountaineer partner Janelle have climbed all 48 Classic Climbs of North America, as well as ski touring across the entire European Alps in 36 days. The couple live for the mountains.
Here is the safety check Mark does at the start of each skimo season. "These don't take much time and avoid mindless mistakes that could have big consequences," Mark says.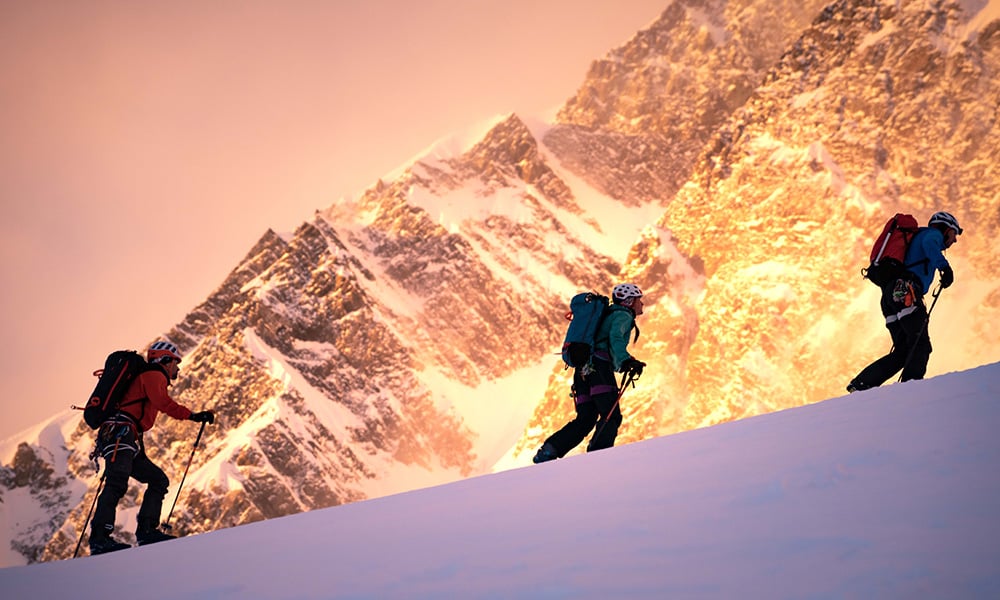 © Mark Smiley
Gear check!
Put new batteries in your avalanche beacon, and make sure the battery terminals are shiny and clean (sometimes batteries can corrode the terminals, resulting in bad connection).
It's also a good idea to have extra kit in your car, such as extra avalanche gear, skins, AAA batteries, sunglasses, and sunscreen, that you can offer if someone forgets his or hers. "This saves a lot of time and hassle at the trailhead," Mark says.
Slow down
Give yourself triple the amount of time to get ready for a trip because forgetting things at the start of the season is all too easy. Don't rush, slow down, and do all those small things right.
Practice makes perfect
"Once there is enough snow on the ground, visit a beacon park and train with your beacon," Mark says. "Especially if you or your partner invested in a new one this year."
Get local knowledge
Before you go into the mountains, get online and research the avalanche danger in the area you will be skiing in. Find out what the avalanche trends there are. "Hopefully you've been checking the weather the past 48-72 hours to see if there have been major sun, wind, or snow events," Mark cautions. "Check the avalanche report to see what the danger rating is, and dig a little deeper to see what recent avalanches have occurred. The avalanche report will also list the problems of concern. Pick a ski line, up and down, to avoid those problems."
Know the plan
"Get on the same page with your partner(s) as to where you'll go, and what the plan B and C are if plan A isn't working out," Mark advises.
Car park gear check
"When you get to the trailhead, check to make sure everyone has a beacon with 50% or more battery power, that it's on and that it works to SEND and SEARCH," Mark says. Ensure it's stowed properly.
"Making sure your shovel and probe are still in your pack, and not beside the garage after you dug out the car, is a good idea as well."
Store the beacon properly
Keep your beacon safely in the right location. If you store it in a harness, wear clothing over top of it. "Often I get super hot while touring, so I like to have my beacon in my zippered (not Velcro) pants pocket," Mark says. "Make sure you have nothing else in there, so the zipper stays closed the entire day. Don't be lazy and put sunscreen, a buff, or chapstick in there, too."
Take it easy
Early season dumps means well hidden rocks. Don't be a maniac; reduce your speed at the start of the season and wear a helmet.
Lead images: © Mark Smiley