Finding your running legs after a long winter or a period of inactivity is always a challenge. Emelie Forsberg offers some old school advice: Just get out there and run!
For the trail runner Emelie Forsberg, there is only a small window to get fit after winter. The first race on the calendar is the brutal 80km Transvulcania in mid-May, which doesn't leave a lot of time to train if, like her, you're into ski-touring and other mountain sports! But the Suunto ambassador says there is a way to quickly regain your running fitness:
"I'm old school! I was recently in Chamonix and was worried I had heavy legs. I spent four days there. I ran for three hours on the first day and three hours on the second day. On the third day I felt good so I ran for six hours!
My tip is just to never give up. You may not feel good the first time or even the second time but you will feel good soon. You just have to get over the hard part and then you can start to enjoy it and you'll be running fit again."
However, there are some running specific exercises she does practise.
Emelie's five running specific exercises
"I do five exercises that are really good for working the small muscles that are important for running. You just need to do them a few times to wake the muscles up."
1. Plank, sideplank and reverse plank: "This is good for the core, back and hamstrings."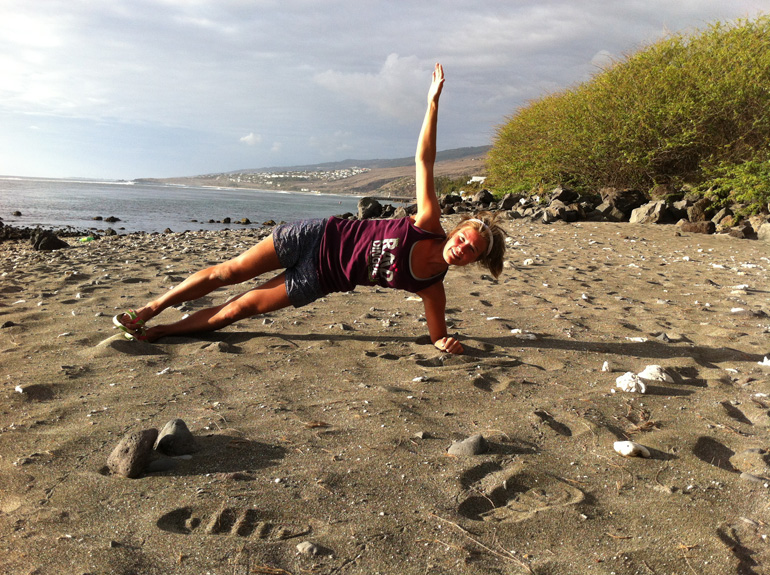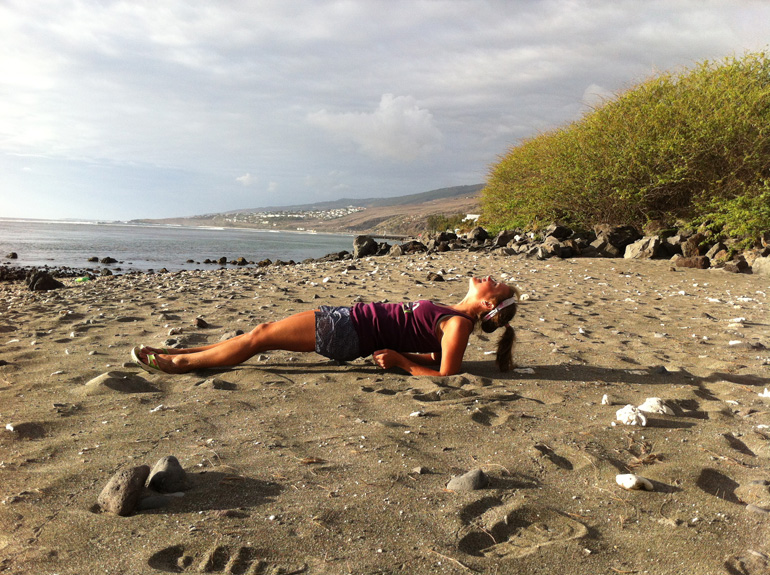 2. 'Paddling' with rocks: "This is good for the abs."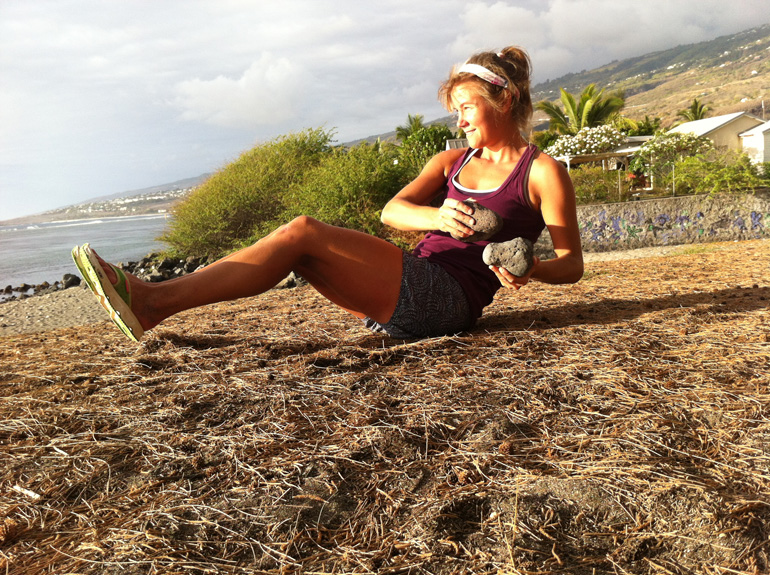 3. Side leg raises: "I do this to wake up the small muscles in the hips that connect to the IT band."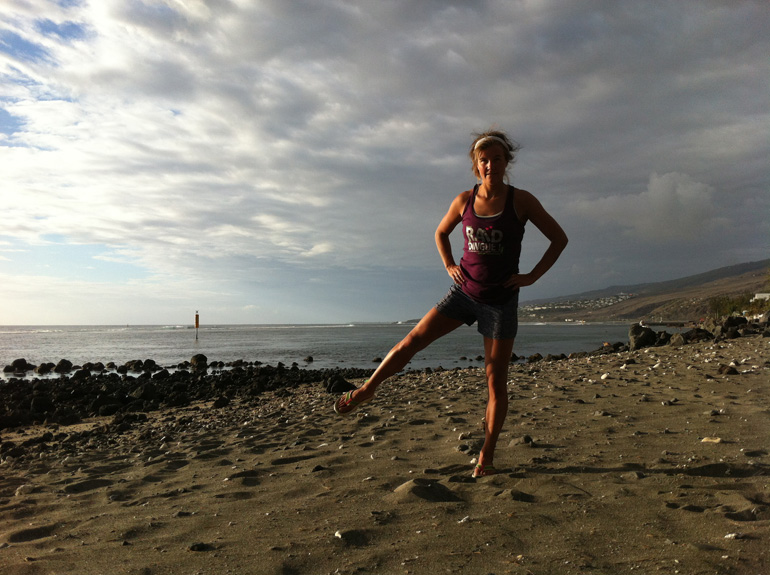 4. 'Swim' with rocks. "This is great for the lower back and shoulders. I lie on my stomach, lift up my chest and 'swim' with a water bottle or rock in one hand."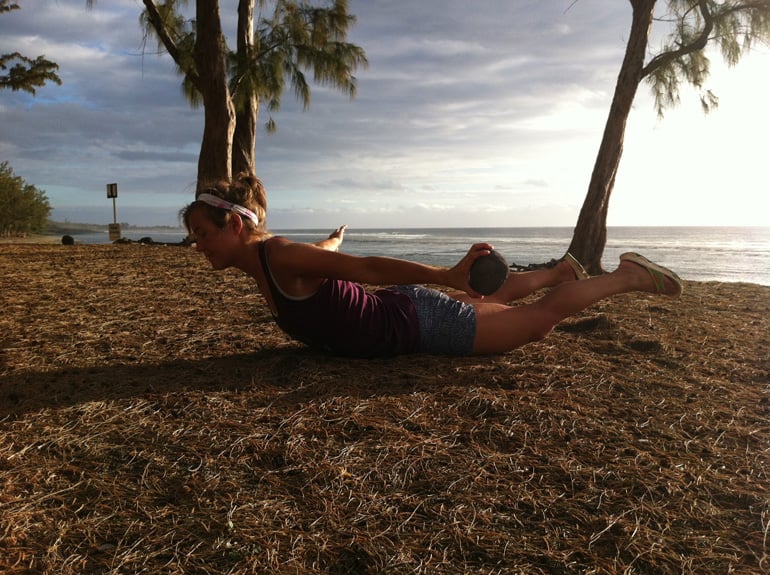 5. Hip flexor stretch: "This is important for running."