Winter may be here but that's no reason to ease up on the training. Follow the example of the pros and migrate south for your warm weather fix. The only question is where to go. These five destinations should help you choose where to set your winter travel compass...

Mallorca, Spain
Smooth roads and long climbs – for many years, cyclists have been making the pilgrimage to the Mediterranean island of Mallorca and it's not difficult to see why. Just a two-hour flight from most of Europe. Mallorca's terrain varies from flat coastal roads, to steep mountain passes. The longest climb on the island, the Puig Major, rises to 854m over the course of 14km. It's also the perfect photoshoot location, as these pics from our photoshoot below show.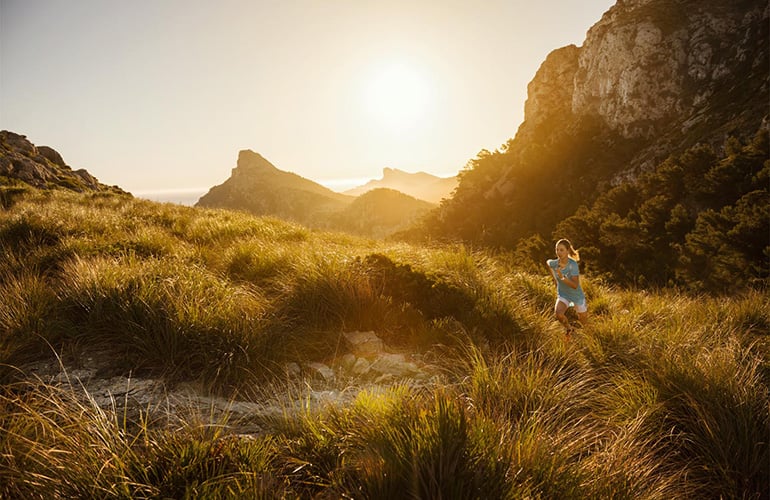 Trail running in Mallorca on the Suunto photoshoot. ©zooom.at/Markus Berger
Tenerife, Canary Islands
Boasting the longest continuous climb in Europe – from sea level to 2,200m in one hit – Tenerife is the ideal place for those looking to improve their performance in the saddle. Offering dry and warm weather over the winter months, it's an ideal spot for migratory cyclists and triathletes. The island is also where the 2012 Tour de France winner Bradley Wiggins trained. But we can't promise it will put you in contention for the yellow jersey.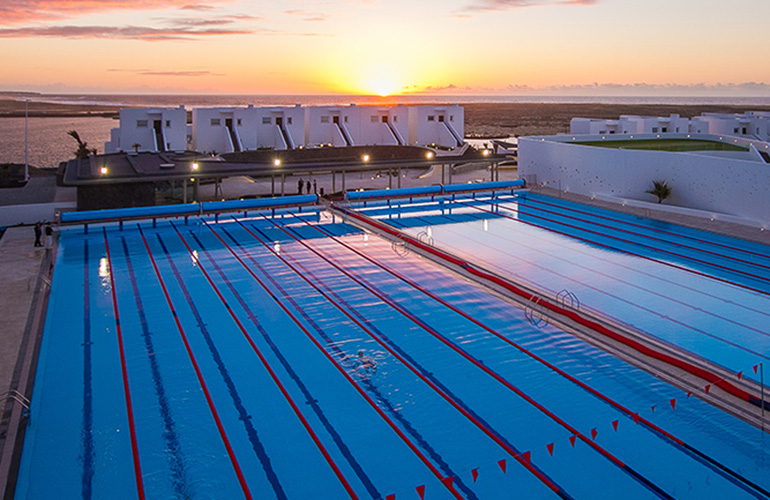 ©Club La Santa, Lanzarote

Lanzarote, Canary Islands
The favored destination of many a triathlete, Lanzarote is home to several training camps as well as one of the toughest Ironman events in the world. One of the reasons for its difficulty? Lanzarote is notorious for its wind, which has been known to destroy the spirit and soul of many a cyclist. Fortunately, the island is home to many world class Olympic pools, such as those at Club La Santa and superb trail running for when you want to recover from the bike.

Stellenbosch, South Africa
If you really want to escape winter, you need to head to the southern hemisphere. With its long open roads South Africa's wine growing region of Stellenbosch has been a favored pre-season training ground for many pros, including Jan Frodeno and Javier Gomez. Great riding in the mountains; top training facilities and pools in the University of Stellenbosch, and excellent wine of course.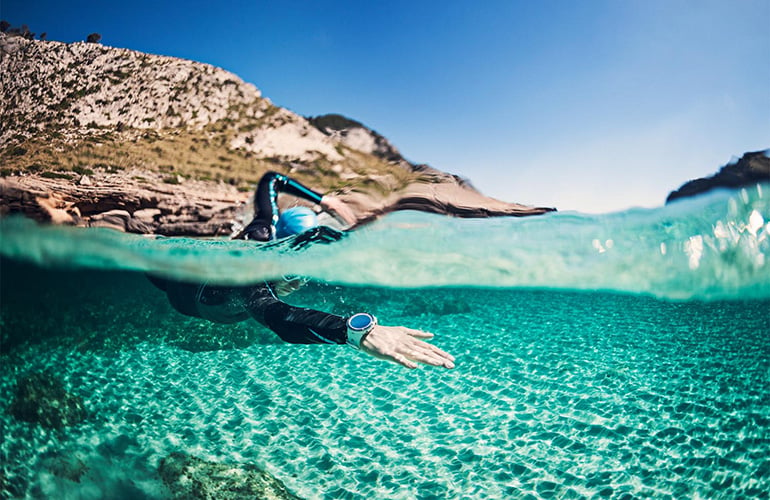 Open water swimming in Mallorca. ©zooom.at/Markus Berger
San Diego, California
It's no accident that San Diego is the birthplace of modern triathlon; the warm Pacific waters provide the perfect venue for open water swimming, trails abound for runners while inland you can find endless hills to crank out the miles in the saddle. Best of all, it has an average temperature of 21ºC and it's open all year round.