For Suunto ambassador and champion mountain runner Emelie Forsberg , yoga keeps her body and mind synchronised.
Emelie Forsberg began practicing yoga when she was 15. Now, 31, it remains a staple in her life, one that keeps her grounded and calm. It's so important to her in 2016 she traveled to India and completed a yoga teacher training course.
"When I'm in a good flow, when I'm in my routine, I practice daily," she says. "I think it has always given me a calmness just to sit down to feel the body – it allows me to tune into how the muscles are feeling, where the tender spots are, what needs attention. It gives me the sensitivity to be able to listen to the body."
Listening to the body is central to the training philosophy of her and her partner Kilian Jornet. Rather than complex tables and stats, they depend on a sensitive receptiveness to what the body is telling them on any given day. For Emelie, yoga helps this process.
"The whole philosophy of yoga, the mindfulness part, can really make me a better person and in that way it makes me a better athlete," she says. It helps me focus and to accept the ups and downs."
She likes to start her morning on her yoga mat so she can tune into whether her body is feeling tired, the level of stiffness, mental sharpness, or whether or not there are the subtle signs telling her an injury is forming. This awareness is essential, she says, to balancing her training and recovery time.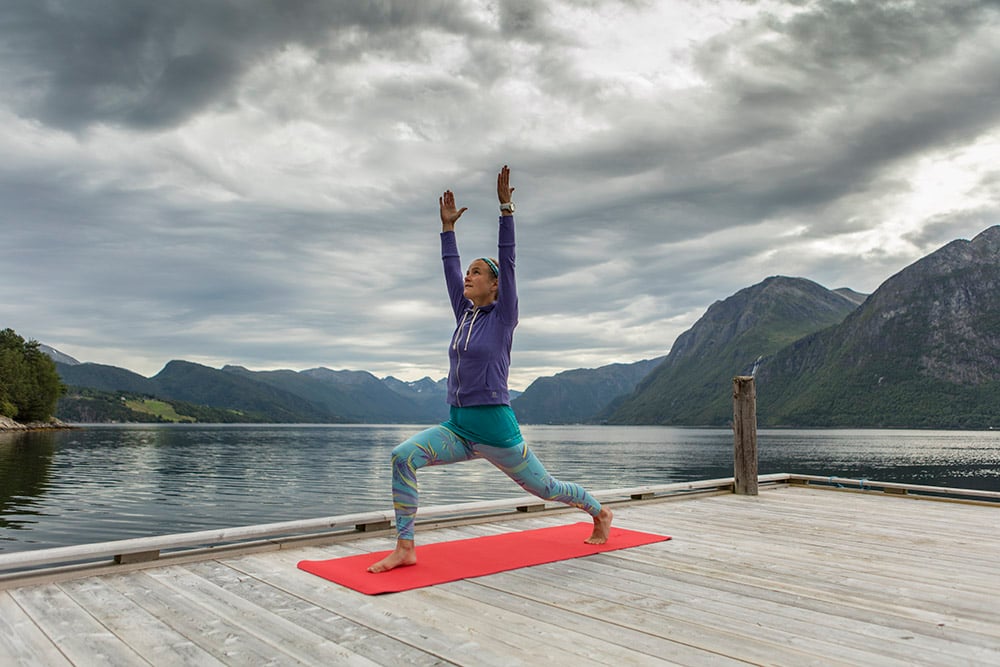 "When I make the time for yoga I really feel good. I'm in more of a flow. It's really helped me stay in balance," she says.
After a big training week or race, Emelie rolls out her yoga mat to begin the process of recovery. She begins with gentle movements that synchronize her breathing with gentle spinal movements, slowly warming the body and releasing some of the unnecessary stiffness.
"After a big race or week it's nice to move my body in another way," she says. "The stretching helps for sure, to feel a bit relaxed in the body after hard training. It helps me maintain my upper body flexibility, as I'm quite stiff in the upper body, around the shoulder blades. For some others, it might be hips and glutes."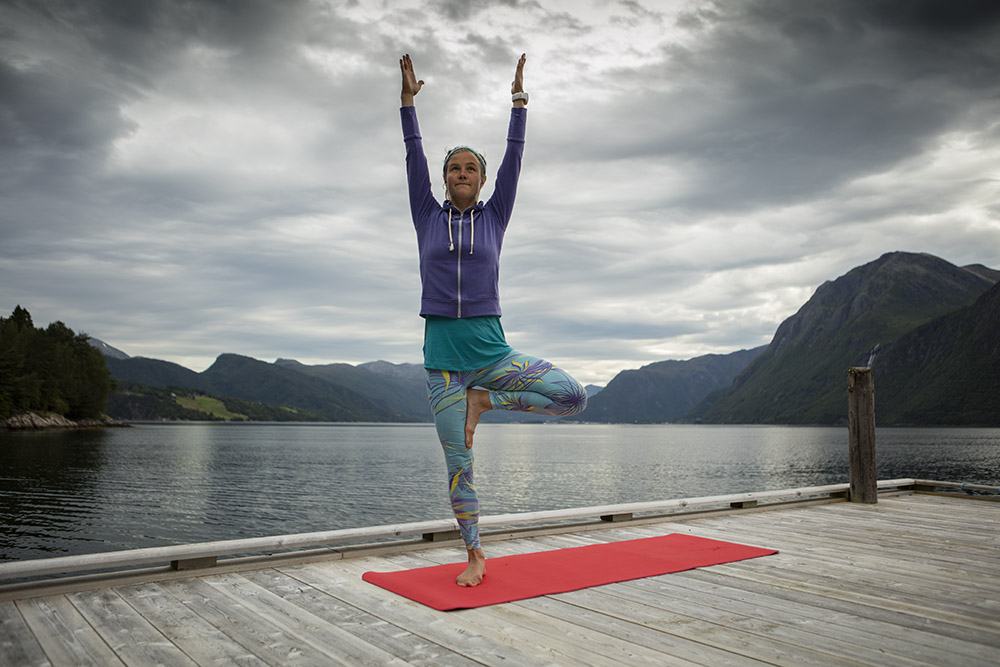 In the media and online yoga is often depicted as being the domain of thin, ultra-flexible women who look like elite gymnasts. For many people, especially athletes, this can be a turn-off. Strength, stability and stamina are prized, not the contortionism.
Emelie says this is not what yoga really is and not how she, as an athlete, approaches it. Having a good yoga teacher, who understands physiology and sports science, is important.
"It's not important for me to be really flexible," she says. "As athletes we use our muscles in a very different way. I have stiffness I need as a runner, for example a stiff lower back – I don't want to work on that.
"I won't do many of the back bending yoga poses because they are not good for running. It's important to know your body and how yoga can affect your running."
All images by Matti Bernitz / Suunto
More related stories: