Ultra running champ Ryan Sandes showcases his home training trails in stunning Cape Town, South Africa by creating a challenging new adventure route.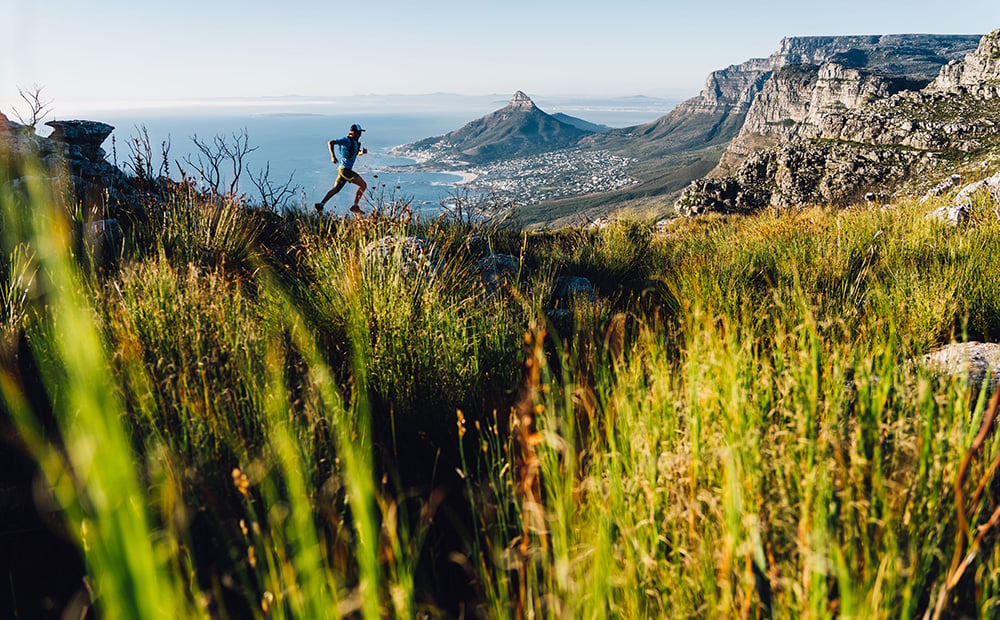 © Jared Paisley
The summit of Table Mountain towers 1054 m above Cape Town below. The keystone of Table Mountain National Park, the peak is famous for its biodiversity and incredible panoramic views.
This is Suunto ambassador Ryan Sandes's home training ground. It's where he prepares for the ultra marathons he races in around the world. He's know this terrain like the back of his hand.
"Table Mountain is one of the few places where you can go from the city to the top of a mountain in under an hour," Ryan says. "There's something really magical about it and the whole Cape Peninsula – the combination of really technical trails, beautiful landscapes and ocean views."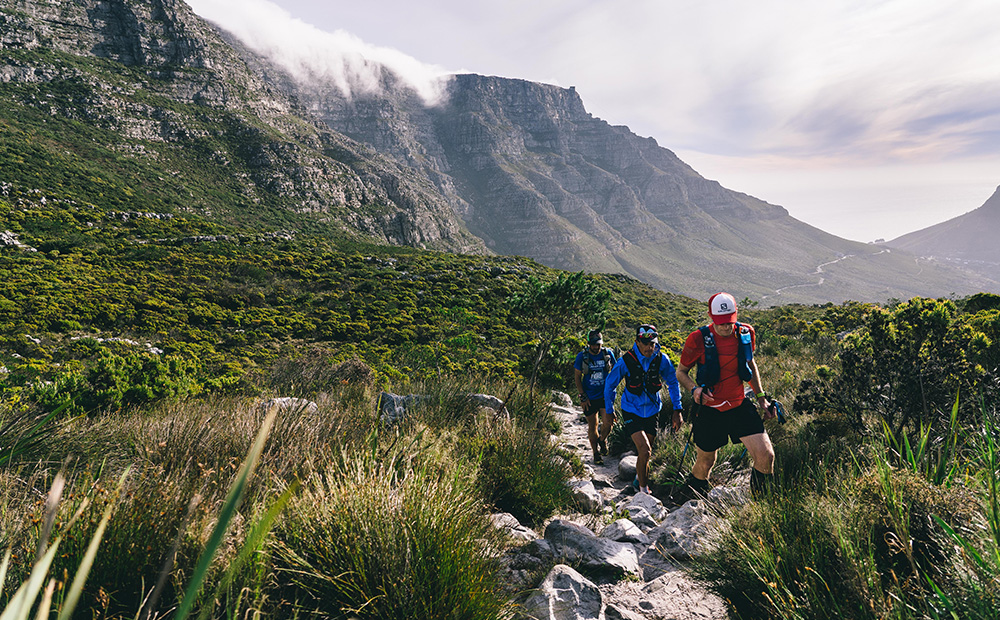 © Jared Paisley
After running in locations all over the world – Antarctica, the Gobi Desert, the European Alps, the Himalayas, and the jungle of Central America – Ryan felt called to explore his own home turf more fully. "We so often search far and wide for adventure, when epic backyard adventures are waiting right on our doorstep," Ryan says. "It doesn't take a lot to create them; it's just using your imagination a little bit, and going out and having a good time.
"There is so much potential for backyard adventures, whether it involves surfing, a long distance swim, a kayak paddle, or doing a crazy mountain bike. There's just so much out there. Even if you live in a massive city, you can still create a fun backyard adventure. The opportunities are endless."
The 13 Peaks Challenge all started with Ryan sketching a route on a notepad. With pen and pad, he linked up 13 peaks in the park to create a backyard adventure for locals and tourists alike. Then he convinced a friend to run it with him. "I told him it would only be 40 or 50 km," Ryan says. "It ended up being an epic adventure, over 108 km!"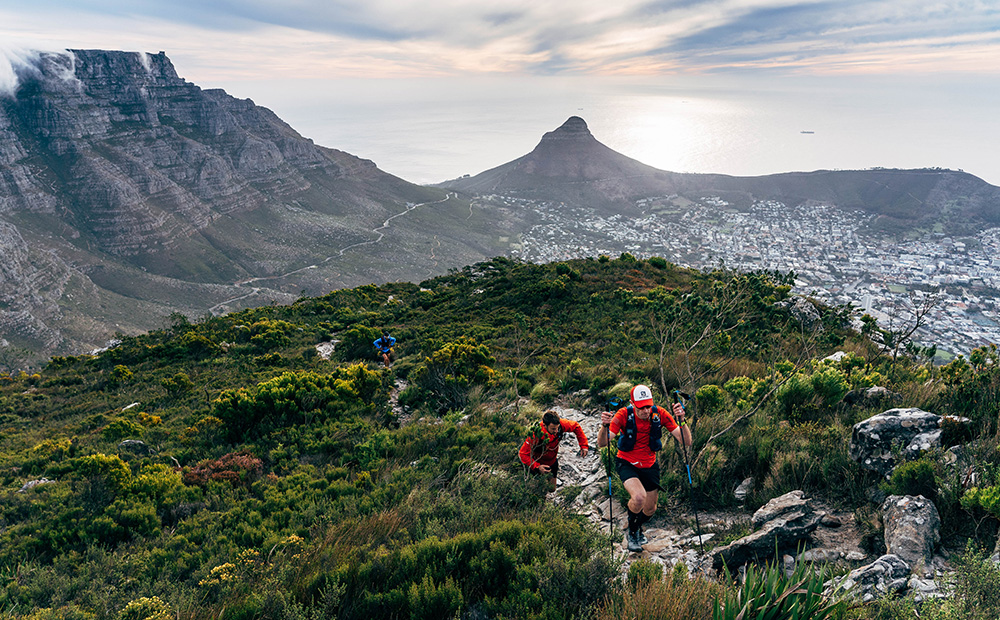 © Jared Paisley
With that huge day out, the 13 Peaks Challenge was born. The route is 108 km, and includes 6500 m of vertical gain. It can be done in 24 hours, 48 hours or as a multi day challenge. About 20 people have completed it so far. A group of runners is currently attempting to do the 13 peaks in 13 weeks.
Ryan's friends Ryno Griesel, Ruan van der Merwe, and Jock Green hold the fastest known time (20 hours), but maybe not for long. "In some ways I'm more looking forward to giving that another go than any other races or events," Ryan says.
People living in Cape Town have caught on to the challenge more quickly than Ryan expected. Enthusiasts are making merchandise for finishers. The challenge is collaborating with charity the Southern Lodestar Foundation to help feed schools in the area. And the people who have completed it are helping those undertaking it. "I've been blown away by how many people have become passionate about it," Ryan says. "It's become really community orientated. It's creating camaraderie."