Hoogtenavigatie
Als u een route aflegt die hoogte-informatie bevat, kunt u ook navigeren op basis van stijging en daling, met behulp van het hoogteprofieldisplay. Veeg vanuit het hoofdnavigatiedisplay (waar u uw route ziet) naar links of druk op de middelste knop om naar het hoogteprofieldisplay te gaan.
De weergave hoogteprofiel toont u de volgende informatie:
bovenaan: uw huidige hoogte
midden: hoogteprofiel dat uw huidige positie weergeeft
onderaan: resterende stijging of daling (tik op het scherm om van weergave te veranderen)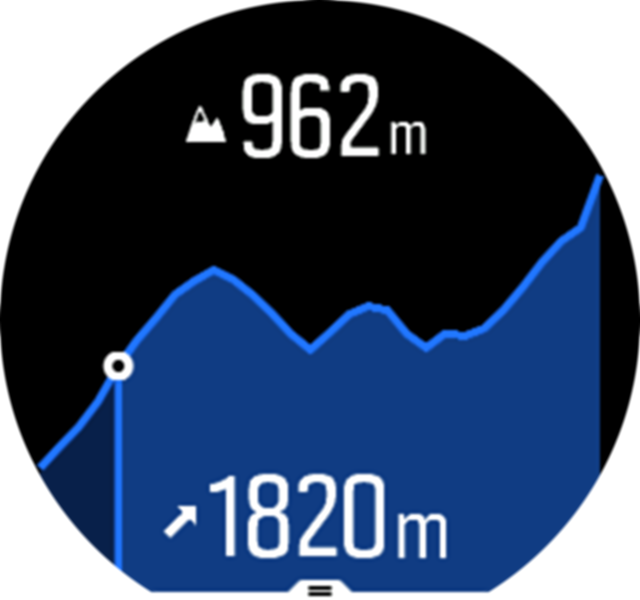 Als u te ver van de route afdwaalt tijdens het gebruik van hoogtenavigatie, zal een bericht Afwijking van route (Uit …) verschijnen in het hoogteprofieldisplay. Als u dit bericht ziet, gaat u naar het routenavigatiedisplay om weer op de route te geraken, alvorens verder te gaan met de hoogtenavigatie.