Logboek
U kunt het logboek openen door naar beneden te vegen of op de bovenste knop te drukken totdat u het pictogram van het logboek ziet.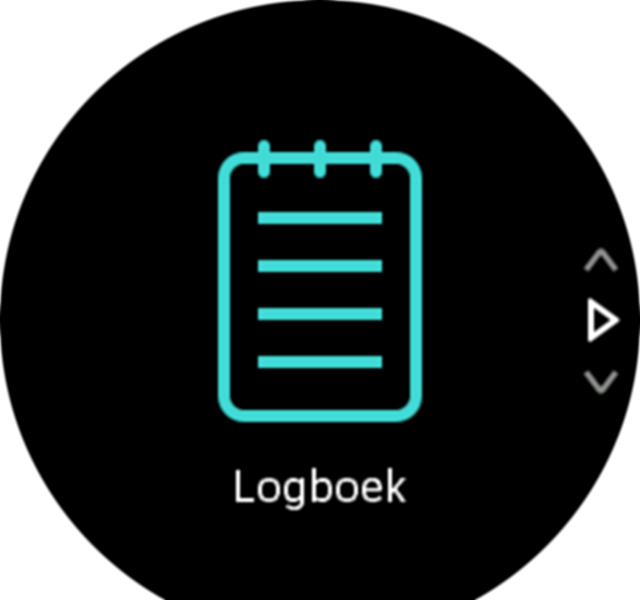 Tik op de log die u wilt bekijken en blader door het logboek door omhoog of omlaag te vegen of door op de knoppen rechtsonder of rechtsboven te drukken.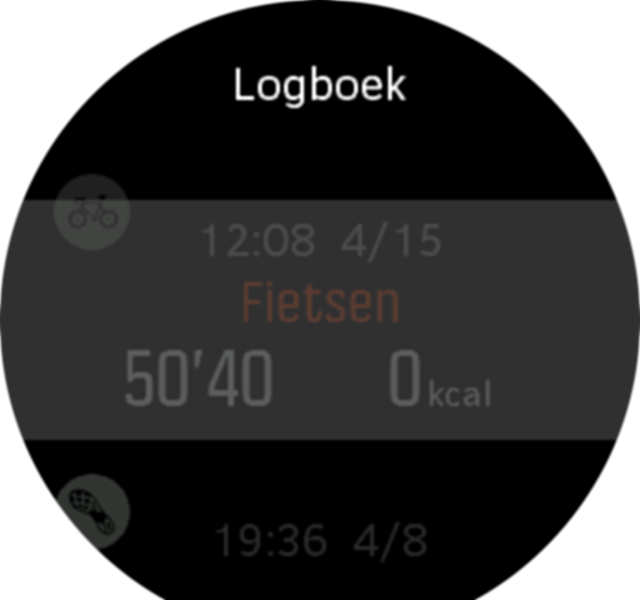 OPMERKING:
De log blijft grijs totdat deze gesynchroniseerd is met uw online account.
Veeg om het logboek af te sluiten naar rechts of houd de middelste knop ingedrukt. U kunt ook dubbeltikken op het scherm om terug te gaan naar de horlogeweergave.