Auto. pauze
Met Autopauze kunt u het vastleggen van uw activiteit pauzeren wanneer uw snelheid minder dan 2 km/u is. Wanneer uw snelheid weer boven 3 km/u komt, zal het vastleggen automatisch worden hervat.
In Suunto Movescount kunt u autopauze voor elke sport aan- of uitzetten. U kunt autopauze ook in- of uitschakelen vanuit de sportmodusinstellingen voordat u begint met het vastleggen van uw training.
Indien autopauze is ingeschakeld tijdens het vastleggen, verschijnt een bericht wanneer het vastleggen automatisch wordt gepauzeerd.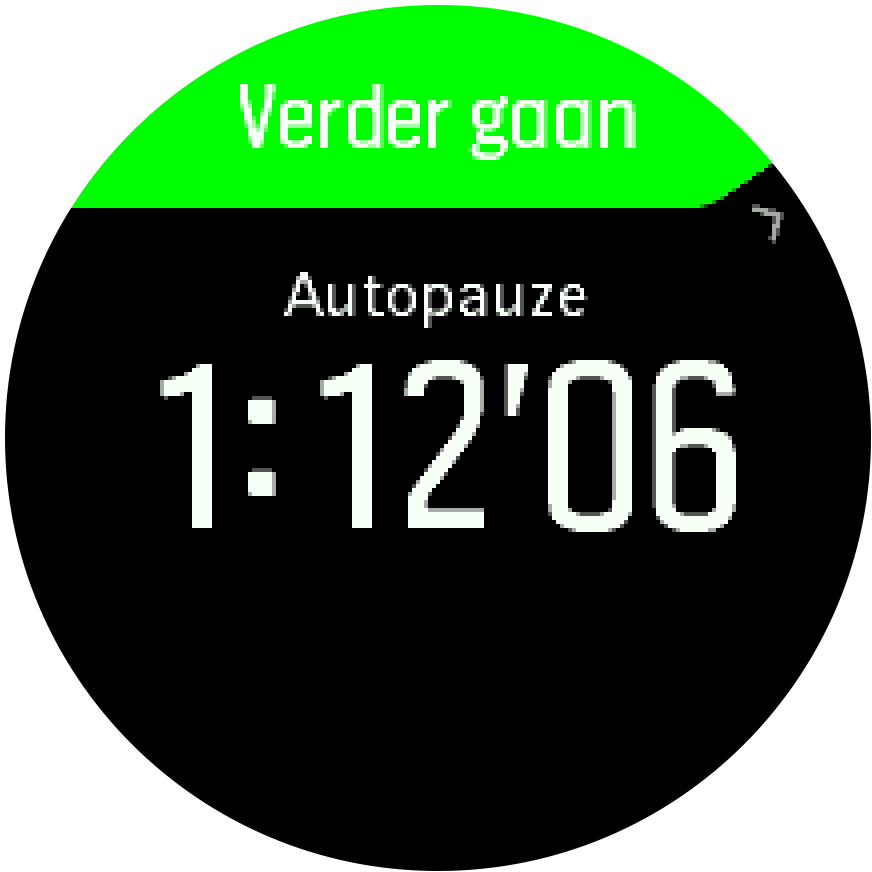 Tik op het pop-up overzicht om tussen de weergave van de huidige afstand, HR, tijd en batterijniveau te schakelen.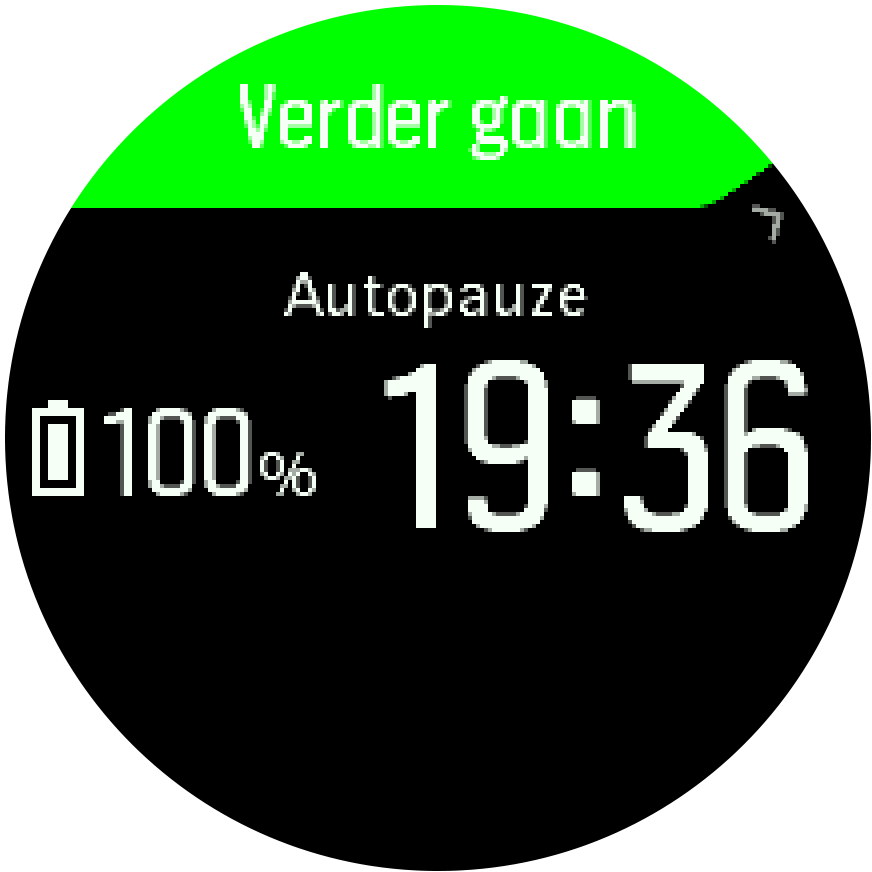 U kunt het vastleggen automatisch laten hervatten wanneer u opnieuw beweegt, of handmatig hervatten vanaf het pop-updisplay door op de rechterbovenknop te drukken.