Altimeter
Suunto Spartan Sport Wrist HR Baro uses barometric pressure to measure altitude. To get accurate readings, you need to define an altitude reference point. This can be your current elevation if you know the exact value. Alternatively, you can use FusedAlti (see FusedAlti) to set your reference point automatically.
Set your reference point from the settings under Outdoor.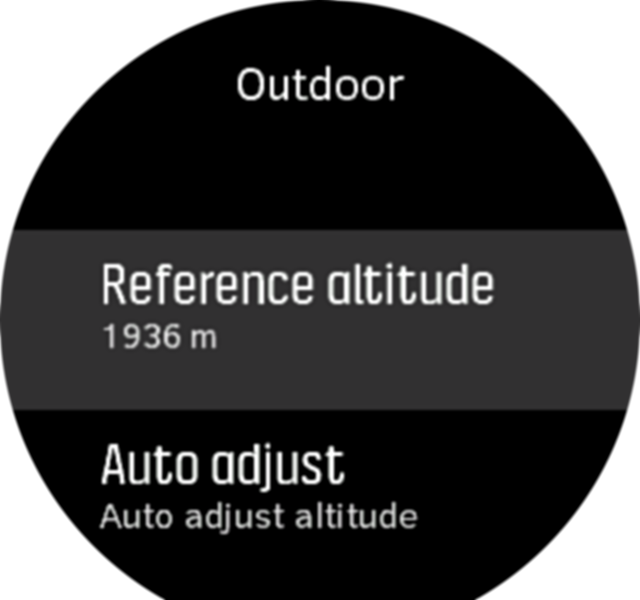 FusedAlti
FusedAltiTM provides an altitude reading that is a combination of GPS and barometric altitude. It minimizes the effect of temporary and offset errors in the final altitude reading.
NOTE:
By default, altitude is measured with FusedAlti during exercises that use GPS and during navigation. When GPS is switched off, altitude is measured with the barometric sensor.