Triathlete and medical student Åsa Lundström is living proof it's never too late to take a new sport to an elite level.

A professional athlete is the last thing Åsa Lundström expected to become. A medical doctor, yes. A professional triathlete, no way.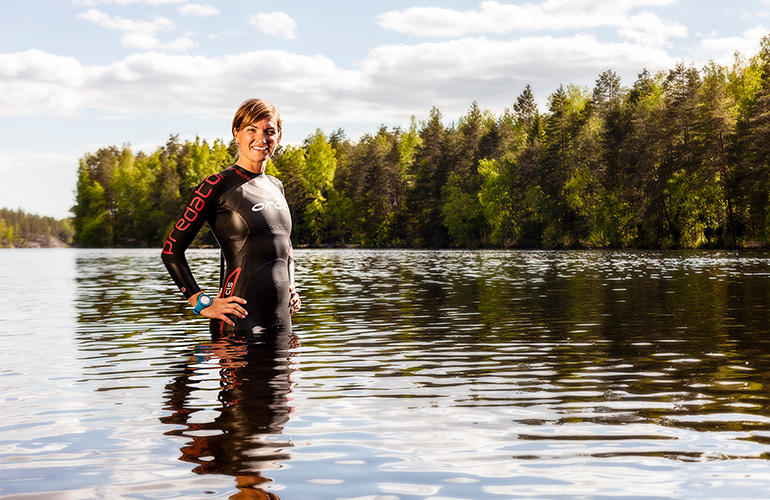 © Petri Kovalainen
Raised in the Swedish countryside, the first time she came in contact with triathlon she thought it was mad. A high school teacher introduced the sport to the class. All the students shook their heads in disbelief. But why, they asked.

The young Åsa tried swimming at high school too, but lost patience and gave up. Her main sport was football. Lacking good foot skills, it was her mission to run all over the field, hunting and wearing down the opposition.
The 30-year-old medical student is now a two-time Ironman winner, Swedish long distance champion, the Danish Sprint and Bilbao Triathlon champion. A remarkable turnaround given Åsa did her first triathlon six years ago. So, how did it happen?
After finishing high school, she traveled abroad and picked a job teaching gym classes. There, she met people doing all variety of endurance sports.
"I found I liked the long sessions and teaching several classes in a row so I got the real endurance buzz from it," she says. "That's when I realized I really enjoyed the time aspect of endurance sports."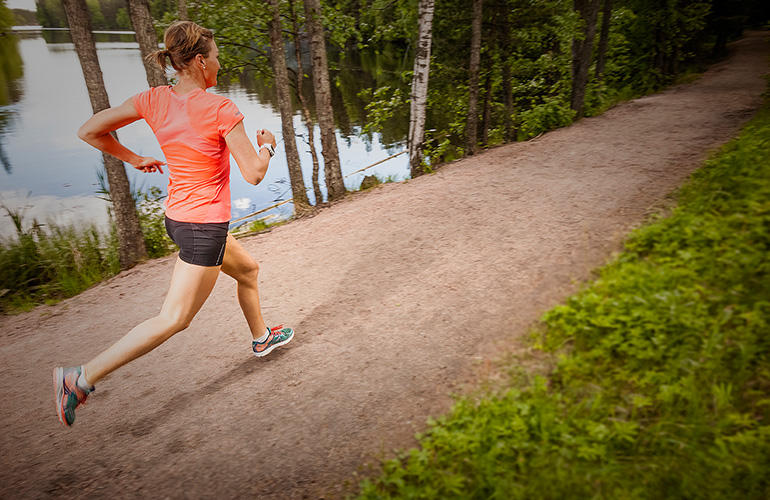 © Petri Kovalainen

A couple years later she began her medical studies in Denmark and there met her now long time boyfriend, a former triathlete on the junior Swedish team. With a bit of coaxing, he convinced a skeptical Åsa to train with him at a local swimming pool. He helped her swim her first 25 laps and less than a year later she competed in her first triathlon, coming 18th. After placing 4th the following year in a full distance tri, she was hooked.
"When I started with a local triathlon club, I developed quite fast and got a lot of tips from my club mates," she says. "Seeing my own progress made me curious to know how much further I could go. "As I improved and started getting some good race results, I began to consider the possibility I might be able to compete at a professional level."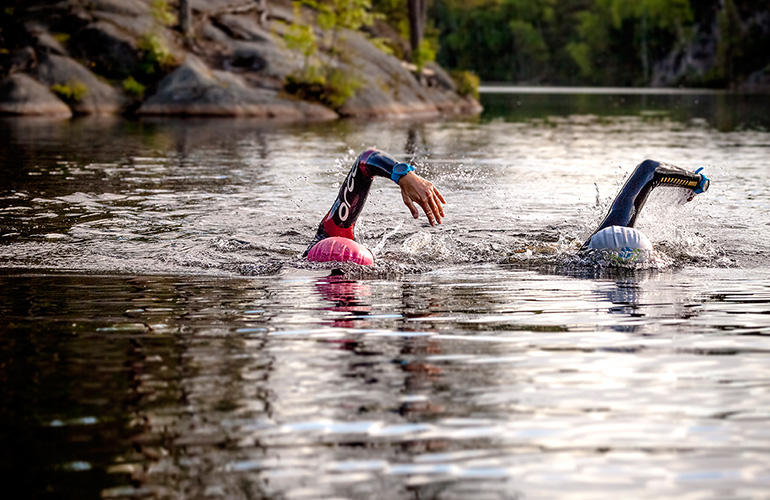 © Petri Kovalainen

Five years later and Åsa has prioritized her career as a professional triathlete over her medical studies. Over winter, the Suunto ambassador lives and trains in the Canary Islands and returns to Scandinavia for its warmer months. She's come a long way in a short time.

"When things get challenging or a bit rough, I find them more interesting," she says. "Everyone wants to train or race in perfect conditions, but if there's a bigger challenge I get more excited about that."