Avid diver, adventurer, conservationist and underwater photographer Steve Woods has been fascinated with the underwater world, and sharks, from a very young age. Joining the Suunto D5 photo shoot in Raja Ampat he took a moment to share his passion for changing human habits and minimising impacts on the marine environments.
Steve Woods has amassed stacks of content illustrating his experiences underwater including thousands of photos that represent the true devastation of the human impact on our natural world. Through his photographic artistry he has successfully utilized his talent to tell the world this sad story that everything is not OK and we need to initiate change.
The Driving Force
Steve's dedicated parents drove for hours across the UK so that they would be able to make their son's dreams come true, they would take him to any shark exhibition they could locate until one day, there was to be a real shark on display. He was on the edge of his seat, apprehensive, and excited about what he was going to see. On arrival Steve rushed to find the shark only to be confronted with a papier maché model instead.
Unperturbed by the severe disappointment, the young wildlife enthusiast did not give up his quest to see a real shark.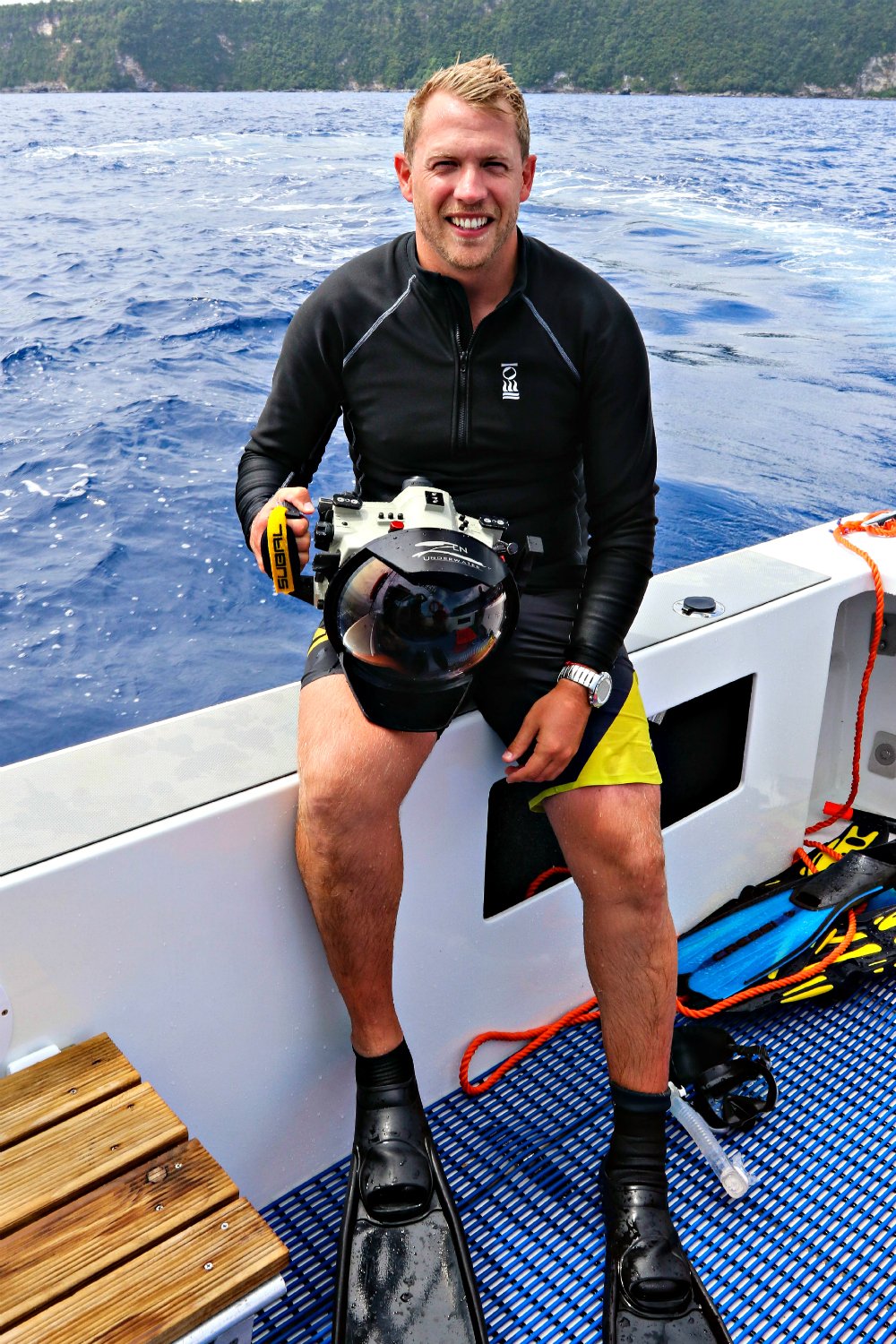 © Steve Woods Photography


Steve began diving at nine years old and with his family and qualified alongside his parents and two sisters in Turkey when he was twelve.
"When I was a kid I used to watch old VHS documentaries, I had three or four of them that I collected over the years, relics from birthday and Christmas celebrations gone by I would view them over and over until they tapes wore too thin to play. At any chance I could I would beg my parents to take me down the local garden centre that had an aquarium inside to see the ragged tooth and the grey nurse sharks. I would sit there for hours just watching it slowly doing laps around and around the tank," reminisces Steve.
Fifteen years later he saw the shark he had been dreaming of.
The Journey
Steve spent his early career working in journalism in the UK driven by a deep seated desire to change the world and make it a better place. Steve grasps the importance of illustrating the issues we face as a community and wants to reach people who perhaps have a lesser understanding of the impact of their everyday actions. During his journalist years he committed a lot of time uncovering the detrimental aspects of fish farming and fisheries and spent time underwater to see how the problems could be managed and minimised.
The 2008 shark experience Steve had in Indonesia stayed with him and he soon found himself burning his savings on new camera equipment, securing a one way ticket to Indonesia and leaving the world of British journalism far behind for a life of adventure and to use his photography skills to help protect the oceans.
Once he arrived in Lombok he took up work with local dive centres and photographed guests on their diving adventures so they could take home cool memories from their dive trips. The experience was valuable as it gave him a deeper understanding of how to capture light in water and the technicalities of shooting stills under the sea in order to capture the powerful and clear images he does today.
Soon he found himself involved in setting up a shark conservation foundation alongside a team of local groups and conservation projects called the Gili Shark Foundation.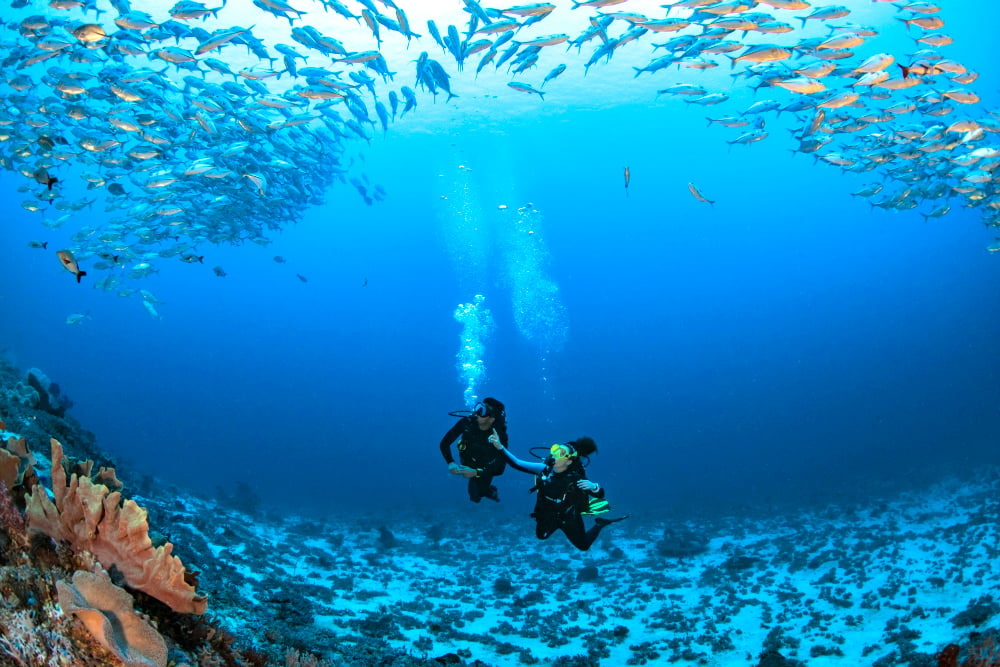 © Steve Woods Photography
Gili Shark Foundation
"We began photographing sharks, we thought they were all the same as did the community. When we started identifying them we noticed there were many more than we initially thought there were. Gili Shark Foundation was a great way to get the whole island working together. Everyone was involved in shark counts, events and data collecting." Steve had achieved what he set out to do by using his passion to highlight nature and the human impact.
After a successful time in the Gili islands he moved to Raja Ampat to continue working in conservation. Plastic is prevalent in remote areas, as well as most other environments and Raja is experiencing the same issues. Steve worked with the local communities to show them how to start and maintain effective conservation efforts in areas that have potential. The key to successful conservation projects is longevity with a clear plan for the future.
"The only way to change the human habits it by educating an involving the local communities. If you go in and rule over a population then it is an imperialistic act. When we came to Raja, the locals were well aware the plastic waste was increasing and that fish stocks were decreasing. We worked together to come up with a plan that would enhance their lives and make them more money." Steve says.
Looking back on his career so far, he talks of many memorable moments working underwater including humpback whale, shark, manta encounters but he considers the smaller experiences that really stick with you as a photographer and as a human.
"Originally when we set up the shark foundation we were rescuing sharks from fisherman in Bali and then we got permission from the government to release them into a fishing projected area in Lombok. First time I had ever done anything like this. We completed research, spoke to people and made plans. Collected the animals and sent them off on a fast boat to be released into water. Who knows if they were going to survive, but we had given them a chance." Steve says.
Three months later they identified that same shark by the dot pattern in the skin. Steve acknowledges this is a small achievement while 200-400 million sharks slaughtered every year, but this moment struck a chord and the feeling has stayed with him.
More and more he uses his photography working alongside marine conservationists to support their work and he hopes to grow this reach and increase the impact.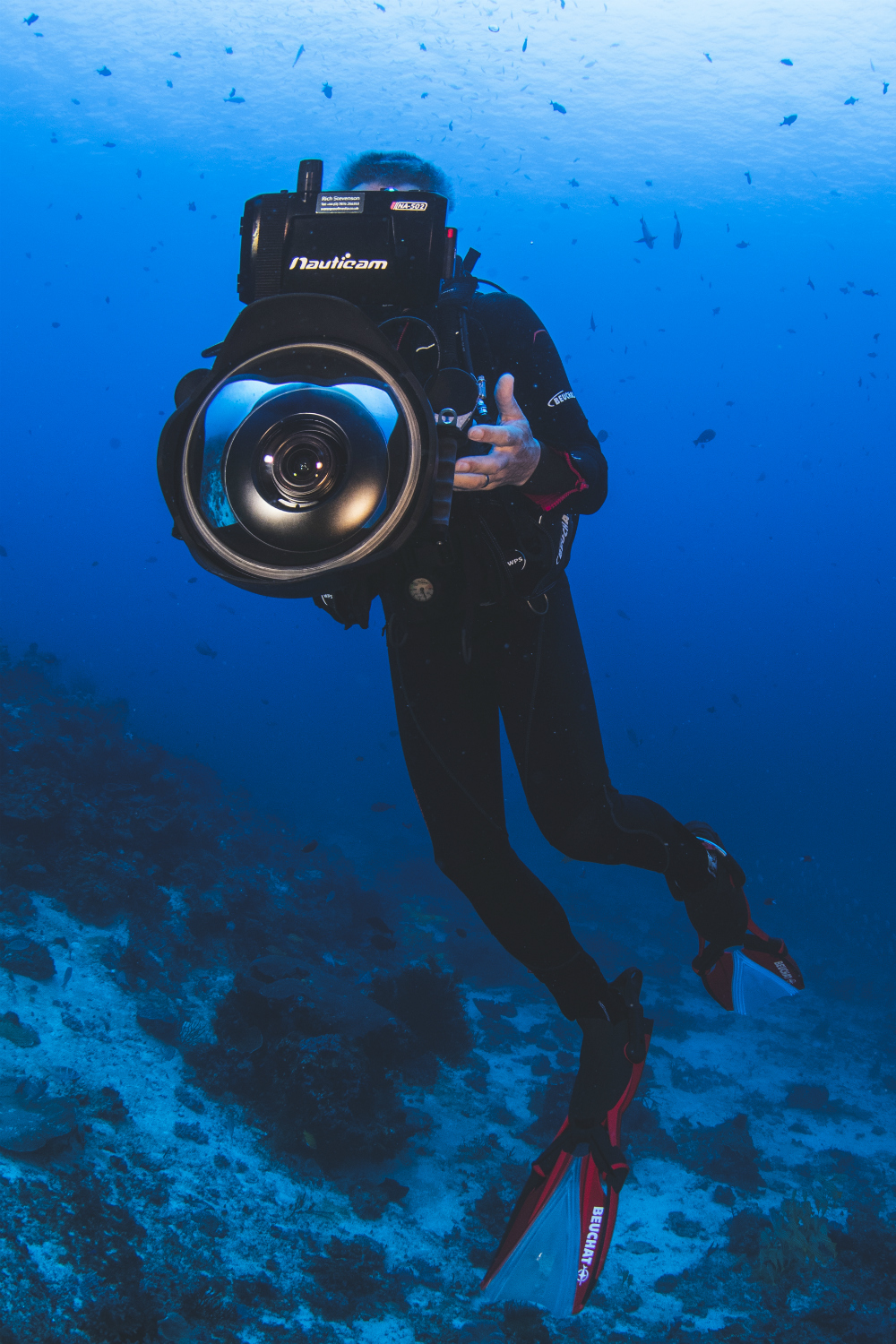 © Steve Woods Photography
The Future
"Visual language is so important nowadays, if people know they can change their minds." Ask Steve how he will change the world in the future, he will tell you "one step at a time".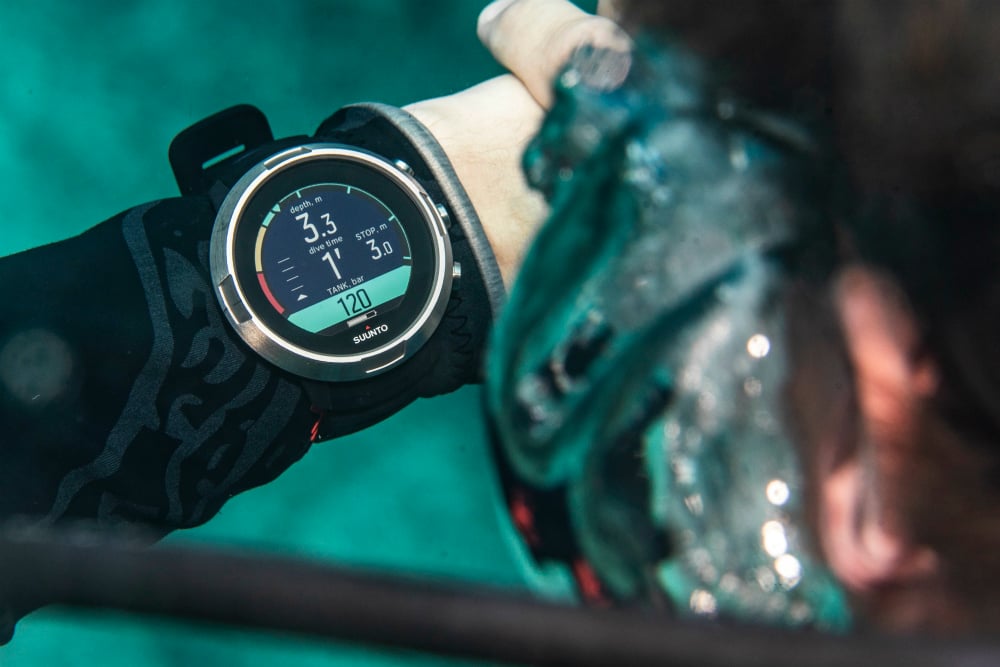 © Steve Woods Photography
Suunto took five lucky competition winners of the trip to Raja Ampat on the Suunto D5 photo shoot, they were dive instructor Rosie Sheb'a from Australia, student Niko Lekhraj from Singapore, outdoor guide Anders Vestergård from Denmark, designer Xiaomo "Momo" Wang from China and nature activist Lilian Ellevog from Norway. See them diving in Suunto D5 images and videos.