You can now send training plans, structured workouts and much more from TrainingPeaks to your Suunto watch via the SuuntoPlus™ guides. 
Getting started: 
Make sure you have the latest software version for your watch. 
Make sure you have the latest update for the Suunto app. 
In case you have previously used TrainingPeaks with the Suunto app, make sure you disconnect and reconnect your account from under Partner Services in the Settings of the app. 
If it is the first time you use TrainingPeaks, connect your TrainingPeaks account with Suunto from the website/app. Go to the Account Settings - Apps & Devices and connect with Suunto. 
Make sure you have your Suunto watch paired and connected to the Suunto app. 

How to create a guide in TrainingPeaks: 
TrainingPeaks will help you get started with the platform or the app if you are an athlete or a coach to get the most accurate and personalized planning and analysis. Start by getting yourself acquainted with the way to navigate the TrainingPeaks tools: 
After you have set your athlete or coach account, you can either create workouts and training plans for yourself or receive them from a coach. Any scheduled workout will seamlessly flow to your Suunto watch after you have created it. Before you start an exercise on your Suunto watch, in case you have a guide (or a programmed training) available for the day, the watch will prompt you to use the guide in your activity. Suunto and TrainingPeaks have various plans already created and ready to use for you to benefit from.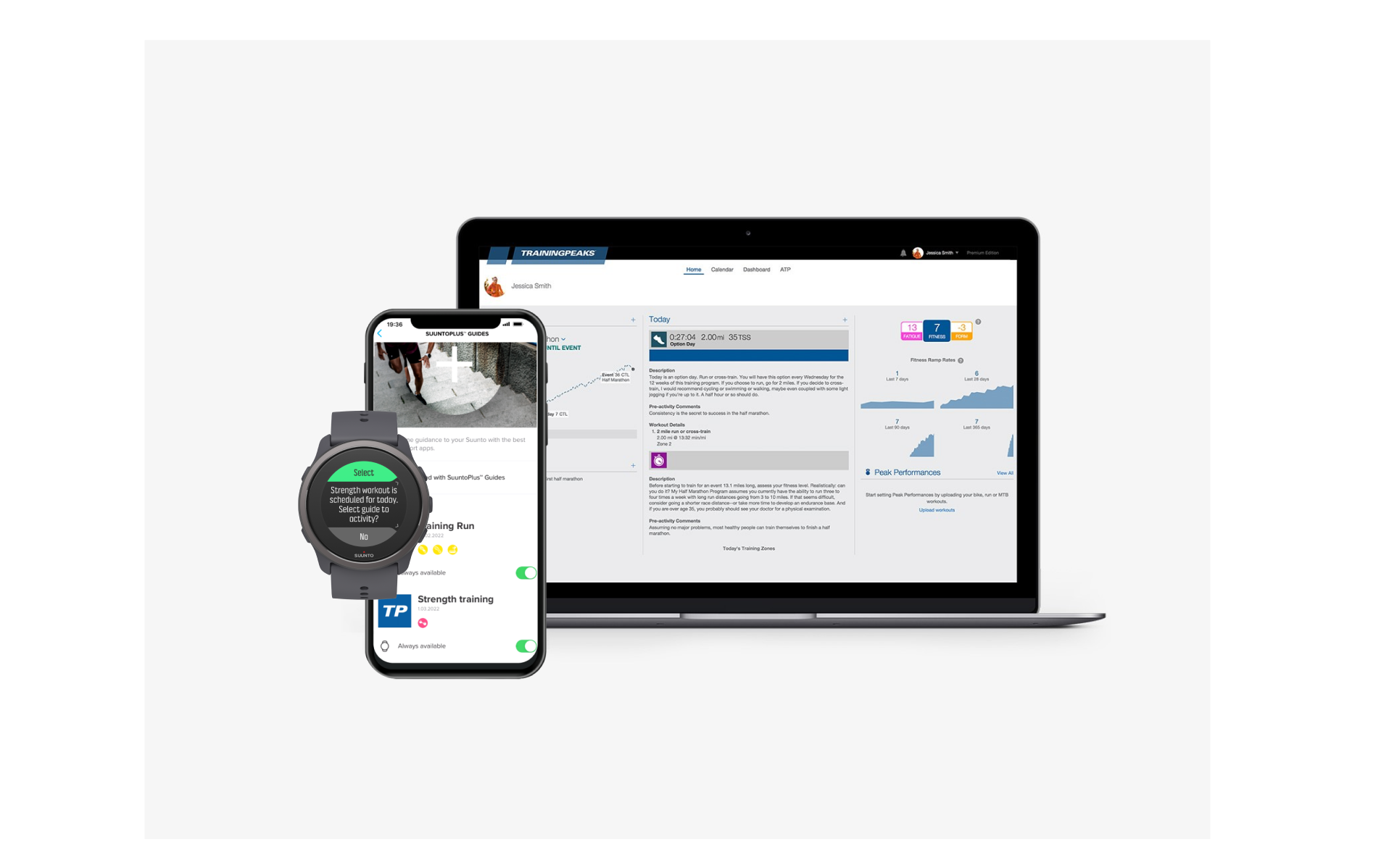 Note: TrainingPeaks has an extensive knowledge base about data collection and analysis and workout builders. We encourage you to learn more about the platform and workout-building tools to improve your training experience. 
READ MORE: