Meet new Suunto ambassador, freediver Alenka Artnik.
In 2020 Alenka Artnik dived to 114m, deep beneath the surface of the Red Sea on a single breath, her mind and body working seamlessly together. Arriving on the surface fully aware and in control, Alenka claimed the title as the deepest female in freediving discipline CWT, Constant Weight, diving with a monofin. 
Discovering the sport at a time in life when she needed inspiration and was ready for a change, Alenka was 30 and living in Slovenia when she hit the water running! Following a freediving session with friends, she quickly blew the other divers out of the water with her unearthly natural talent for apnea. 
Alenka's potential was identified early on by both her fellow divers and later her first instructor. Seizing the day, she packed her fins and moved to the vibrant diving hub of Dahab.  Immersing herself in its freediving community, she found the bottom of the Blue Hole at about 100m on a breath-hold in her first season of training! 
The new Suunto ambassador and freediving world champion Alenka Artnik summed up her passion for the sport with these words:
"We come from the sea and so it feels natural... It isn't just physical, it is mental, spiritual, and mind-blowing. I use the tool of freediving to explore my spirituality and carry it through into each part of my life."  

Eat, sleep, break dive record, repeat!
In 2016 Alenka celebrated her first World Record at the CMAS World Championships diving to 92m CWT wearing bi fins. The following year the record-breaking freediver won gold again at the same championships and graduated to the 100m club (CWT) at the Caribbean Cup, making her only the fourth female freediver to be crowned in the club. 
Alenka, like so many other freedivers, has always dived with Suunto.  Her Suunto D4i Novo was her first freediving computer, and now she dives with a Suunto D6i Novo, but soon she will be going deep with the D5. It is fair to say Suunto dive computers have always been at the centre of Alenka's training. 
World Champion Alenka explained that she currently uses multiple Suunto devices when diving, "At the moment I'm using my two Suunto D6i Novo devices. One is for notifications of my depth that I wear on my neck weight close to my ear and the other I wear on my wrist so I can check my dives during training."  She went on to say that analysing her dives afterwards is a key part of her dynamic training schedule and Suunto's high performance in this area is one of the many reasons she chooses Suunto every dive, "I record all my dives in my training logbook with the help of the MEM Logbook function. I always rely on the logbook function of my Suunto dive computers to study my dives."

Finding her flow
In recent years Alenk has continued to win competitions and break records but her focus has shifted from "winning" to a quest to optimize her performance, she summed it by saying "getting better motivates me." The gains from this new approach are evident in her calm and collected surface protocols, something she attributes to entering the flow state, the world champion describes what she means by this: 
"In the end, I think that it is all about the flow state. You put yourself in a mental state of flow. It is the peak performance, the maximum performance- but effortlessly." summarises Alenka "For me, it is about how to do the best performance with the least effort possible. More with the mind and less with the physical effort. Good awareness, being super present the whole dive and less with the physical effort."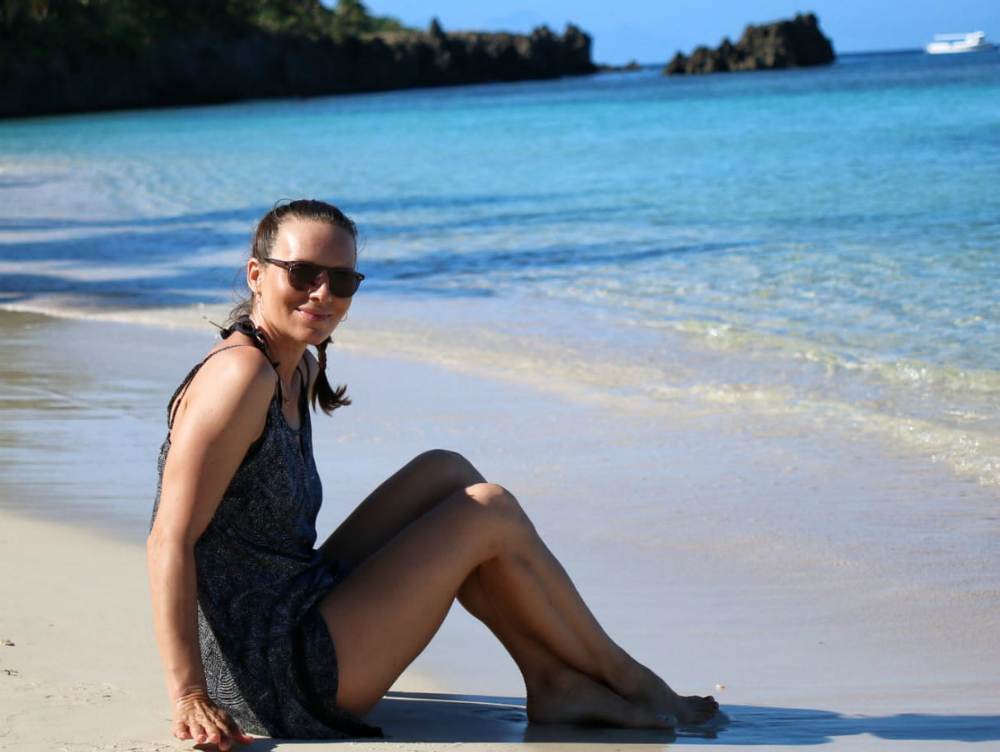 100% commitment 
Ten years on since Alenka discovered freediving, as she approaches 40 and with future hopes of freediving being billed at the Olympics, she is continuing with her hard push to dominate the depths with ease.  Alenka is also part of a growing number of athletes in this discipline that are trying to demystify the sport, increase its popularity and ultimately help save our oceans. 
"Freediving promotes a healthy lifestyle, but best of all more freedivers promotes more Ocean Ambassadors to protect our water planet." Alenka Artnik
All images from Alenka Artnik ©