How to set the alarm clock
Activate the alarm clock under Main menu » Alarm clock:
Use the upper or lower button to set the alarm on or off.

Change fields with the middle button and use the upper or lower buttons to set the hours and minutes.
Press and hold the middle button to exit.
In the below example you set the alarm to 7:15 a.m.: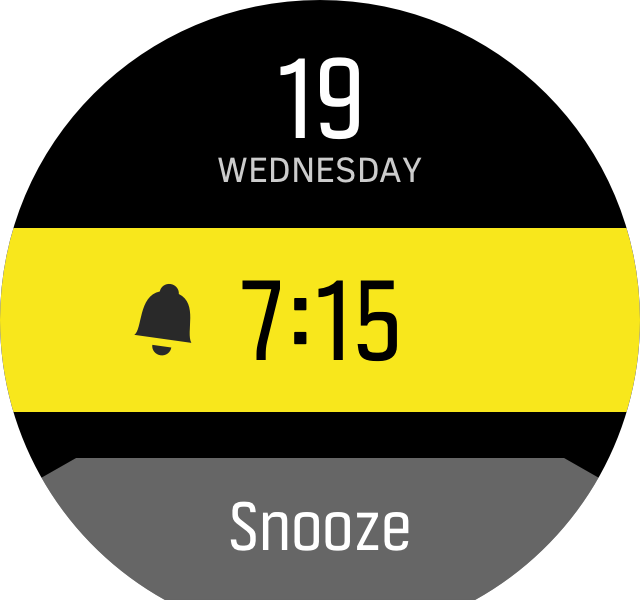 NOTE:
The alarm clock will be active every day until it is set to off.