Customizing your Suunto Ambit2
Connecting to Movescount
Movescount.com is your free personal diary and online sports community that offers you a rich set of tools to manage your daily activities and create engaging stories about your experiences. Movescount allows you to transfer your recorded exercise logs from your Suunto Ambit2 R to Movescount and customize the watch to best meet your needs.
TIP:
Connect to Movescount to get the latest software to your Suunto Ambit2 R, in case there is an update available.
Start by installing Moveslink:
Go to www.movescount.com/moveslink.
Download, install and activate the latest version of Moveslink.

NOTE:
A Moveslink icon is visible on your computer's display when Moveslink is active.
To register to Movescount:
Go to www.movescount.com.
Create your account.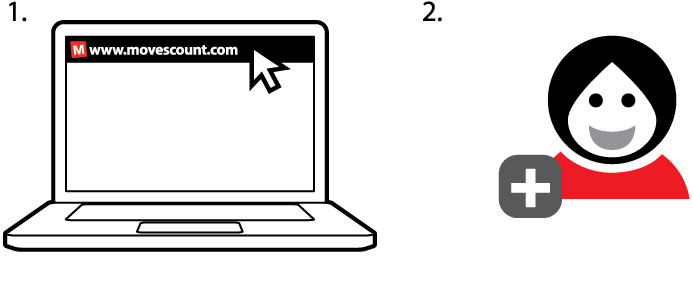 NOTE:
The first time your Suunto Ambit2 R is connected to Movescount all information (including the watch settings) is transferred from the watch to your Movescount account. The next time you connect your Suunto Ambit2 R to your Movescount account, the changes in settings and sport modes you made in Movescount and in the watch will be synchronized.