Suunto ambassador Courtney Dauwalter wins the UTMB® and completes her "Triple Crown Challenge".
Suunto ambassador Courtney Dauwalter became the first person ever to win the three legendary 100-mile ultra-trail running races, UTMB, Western States Endurance Run and Hardrock 100 in the same year. And not only in the same calendar year but within just two and a half months.
Courtney's UTMB win also completed her UTMB hat trick. Saturday's win was her third in the 170 km race around Mont-Blanc. Her previous wins were from 2019 and 2021.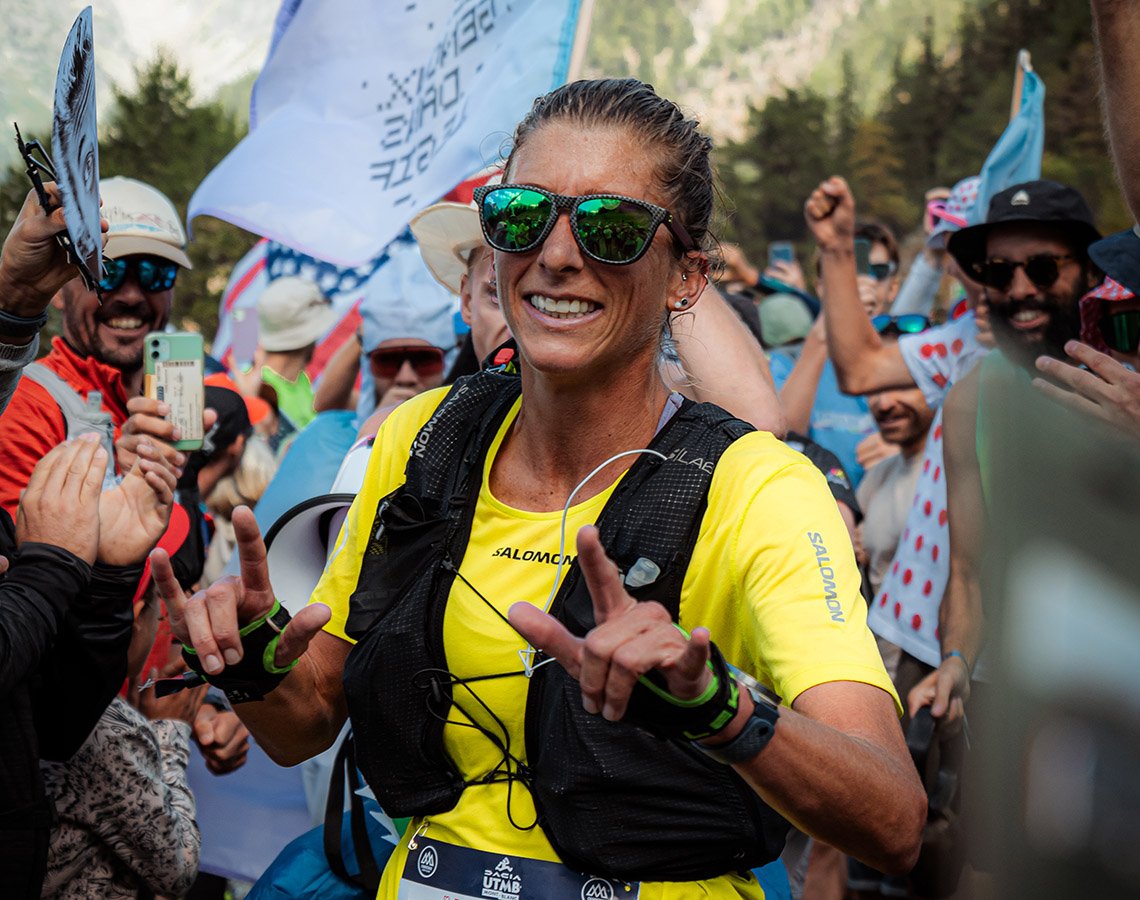 "I think anytime we are given the opportunity to try something difficult or crazy we should absolutely take it. This was totally crazy and really, really difficult – but worth it," Courtney said at the finish line, only moments after completing her unbelievable feat.
Courtney approached all three of the races as if each was the only race of her season. She didn't think of the fatigue there might be and was giving it all that she had in each of them. Her tactic paid off as she set new course records at the Western States in California in late June as well as at Hardrock 100 in Colorado in July.
Courtney started the UTMB with that same intention; without being conservative with pacing.
"Let's race how I normally would and see where that road leads us," she thought.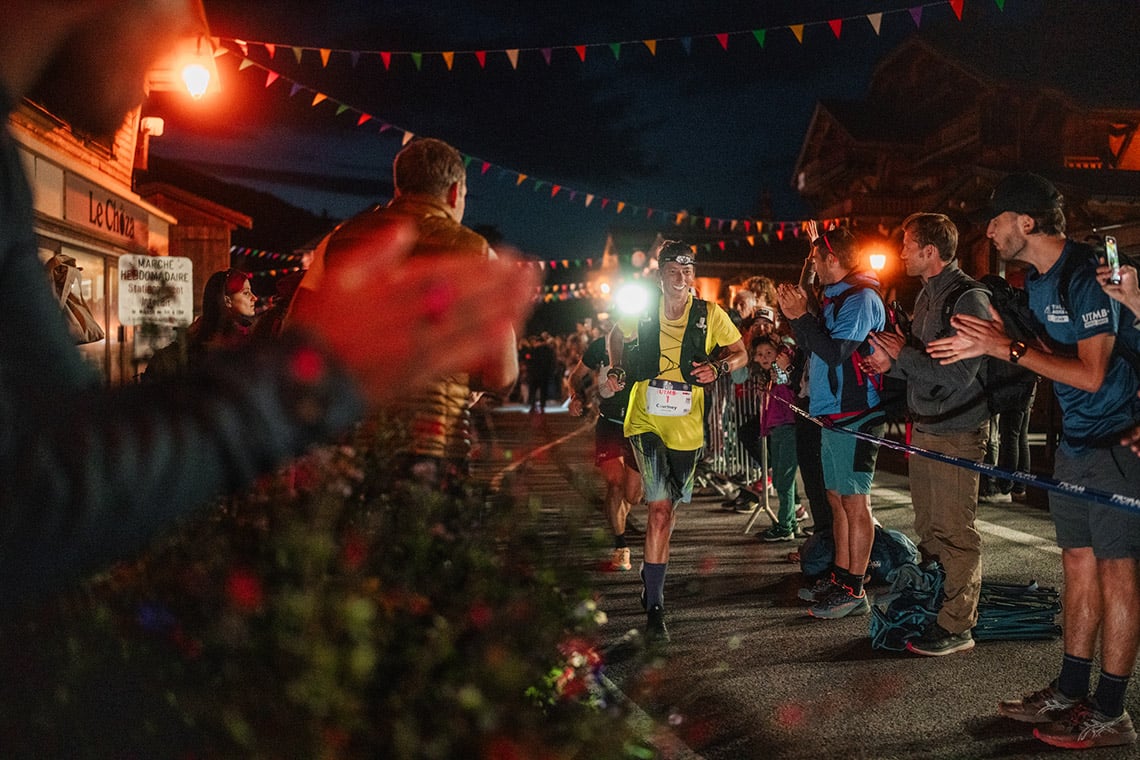 It seems that her tactic worked out – until about two-thirds of the way. On top of one of the biggest climbs, the Grand Col Ferret, total body fatigue hit.
"The entire second half of the race was really, really hard. My body was not wanting to run anymore. My stomach was a little finicky. I almost lost my lunch on the streets of Champex Lac but luckily held it together and was able to will myself to this finish line."
"Honestly I am not sure if I would have made it back here without Kevin, my husband, and some of my family crewing and all the insane fans out on the course. Thank you so much! That was one of the coolest things I have ever experienced! And the volunteers were just the best. Thank you all for helping me get back to Chamonix."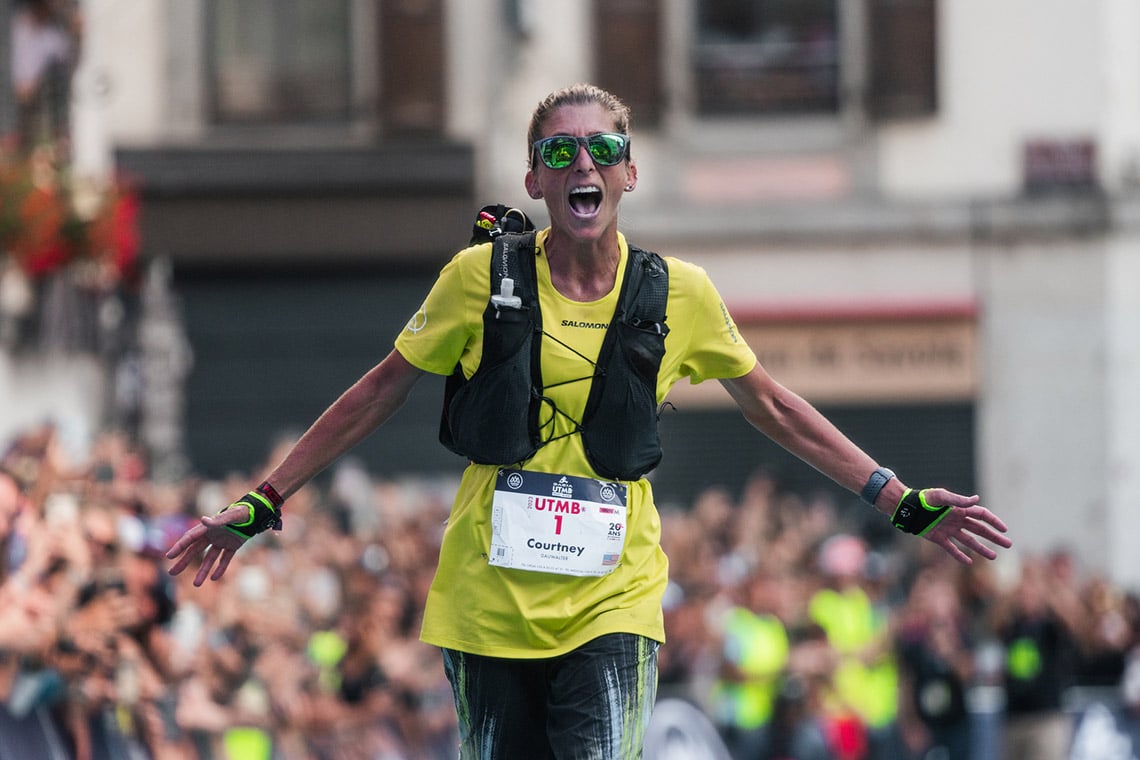 The UTMB starts in Chamonix, France and circumnavigates the tallest mountain in Europe through Italy and Switzerland to finish again in Chamonix amongst the passionate trail-running crowd.
Courtney finished her race in 23 hours, 29 minutes and 14 seconds. The second female finisher, Katharina Hartmuth stopped the race clock – as well as her Suunto Vertical – in a time of 24:10:52.
Courtney ran the race with her trusty Suunto 9 Peak Pro. She likes the lightweight and compact design of the Suunto 9 Peak Pro. Despite the smaller form factor and 55-gram weight, the Suunto 9 Peak Pro has a 40-hour battery life with best GPS settings, great accuracy and all the features Courtney needed to make ultra-trail history – again.
All images by The Adventure Bakery
READ MORE