"It's a badge of honour," says miserable condition specialist Ben James.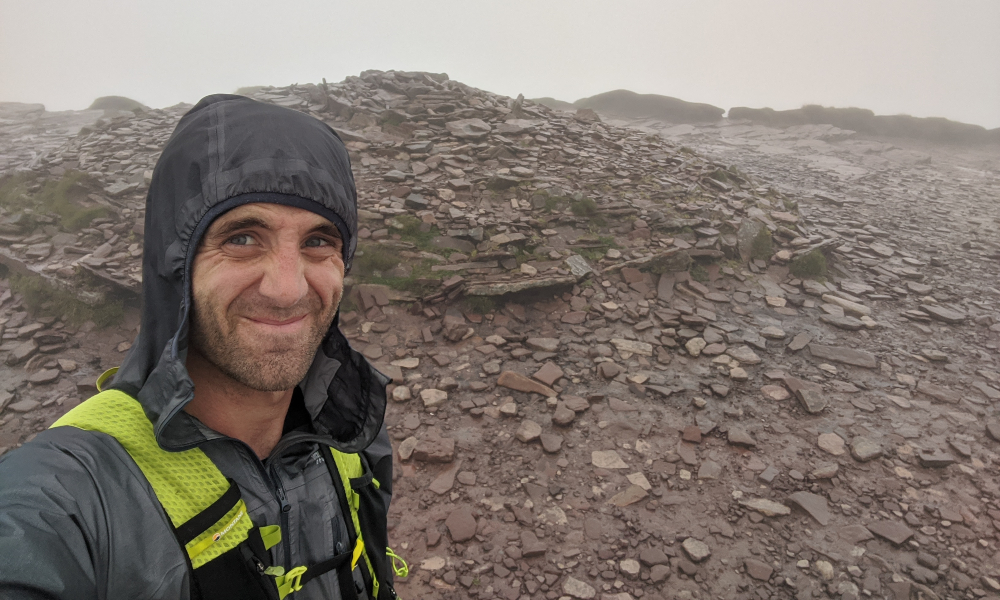 Ben demonstrates the classic running in the rain face. © Ben James
After a long day at work the last thing most of us look forward to is getting drenched to the bone out on a run, especially during winter. Not so for Ben James, a Suunto athlete, who seeks out adventure in miserable conditions.
Growing up in Cornwall, England, known for its Atlantic weather fronts, the outdoors was Ben's entertainment. He began with navigation courses, then camping, hiking, mountaineering and eventually ultra running. On trips to remote and rugged corners of Scotland, he discovered he enjoyed both the remoteness and harsh conditions. Since then, it's been his thing.
"I realised I enjoy the cold, miserable stuff more than anything else," he says, laughing. "So I started to do trips abroad in the cold. I was in Iceland in January doing a winter crossing. It was really unlucky timing. We ended up with the four biggest storms they've had in however many years. We got absolutely hammered. It was fun."
If you're shaking your head, we feel you. If it makes it any better, Ben admits to occasionlly wimping out of runs just because it's raining. But there is something to be said for accepting the challenge and heading out and getting wet. Read on for Ben's four reasons you should embrace it, and three tips to do it well. 
"If you've run in the rain once, it's a badge of honour," he says. "After that you're basically semi pro!"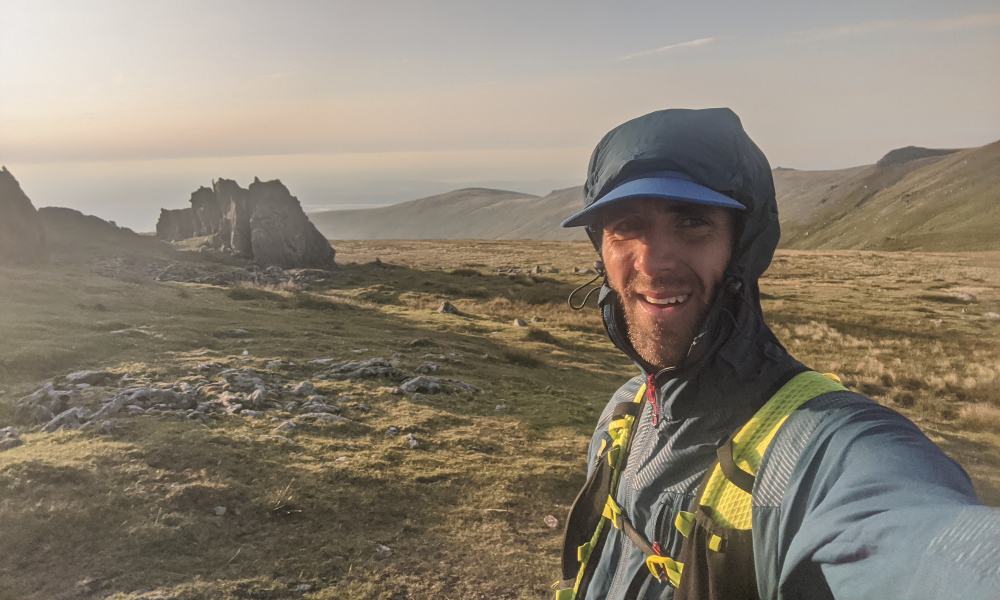 Some rainy day runs turn into something magic. © Ben James
It makes running at other times easier
"The hardest thing about running is the motivation to go and do it," Ben says. "Especially when you've had a busy day at work, and you come home and don't want to go back out again. When it's raining even more so. In winter it's already horrible, dark, cold, wet. But if you can pick yourself up and push yourself to go out in the rain and in the dark, then every other run becomes so much easier to do."
The extra runner's high
"The additional challenge of heading out in the rain in some ways makes it more rewarding," Ben says. "If I go out in horrible conditions I tend to feel a lot more alive. When you come back in, have a hot shower and warm up you get an extra runner's high."
Embrace it
"If you're comfortable with it and don't mind getting wet then it doesn't limit you as much," Ben says. "If you go out nervous about getting wet, and you've packed all your waterproofs, from the start you're already weighed down. If you're happy to go minimal and embrace whatever is thrown at you, it's more liberating. Then you're less likely to shy away from it."
Prepares you for race day
"If it's raining I just suck it up and stick to my plan," Ben says. "Because ultimately if you're going to go do a race or a trip, chances are the weather might be rubbish. It's good to experience training in the same conditions that you might have to run in."
Set yourself a weekly running target
"Knowing you've got to reach that target, there are only so many times in the week you can skip your runs," Ben says. "To meet the target you'll eventually have to run in the rain. Once you do it a couple of times, you'll discover it's actually quite enjoyable because of the extra endorphins you get from it. That itself encourages you to go out and just do it."
Adapt when necessary
"If it's really bad and blowing a gale as well, and you get battered, then there's nothing wrong with adapting, changing your route, maybe heading inland, and doing some speed work along flatter trails, or doing some hill reps," Ben says. "That way you can keep it short and intense."
Ditch all the wet weather gear
"I've never worn any waterproof trousers or leggings," Ben says. "I've always stuck with shorts, a t-shirt and a waterproof coat because as you get moving you warm up anyway. It also encourages you to keep going because if you stop you're going to freeze. It's good motivation!"
Lead images:
© Philipp Reiter
© wisthaler.com
Read more articles
8 tools for tracking the weather with Suunto
Get key info at a glance with the new Outdoor watch face