Underwater explorer and Suunto ambassador Jill Heinerth has dived in breathtaking locations all over the world so when she says one place has the clearest water and is the most inviting it's worth sitting up and paying attention. It's time to update your bucketlist.

Located in Iceland's Thingvellir National Park is the most impressive meeting place of the North American and Eurasian tectonic plates – the Silfra fissure.

The two plates drift apart about 2 cm every year and snorkelers and divers can swim between them in the fissure and even touch the two continents at the same time – the only place in the world this is possible.
Intrepid underwater explorer, photographer and film maker Jill Heinerth dived there in 2014 with scientist Jónína Herdís Ólafsdóttir who is researching the unique bacterial colonies that live in the Silfra and in other fissure cracks around Iceland. The research may offer insights into early life on Earth and possibly about life on other planets.

While exploring there, Jill captured some amazing images of Jónína swimming in the fissure. Prepare to be amazed.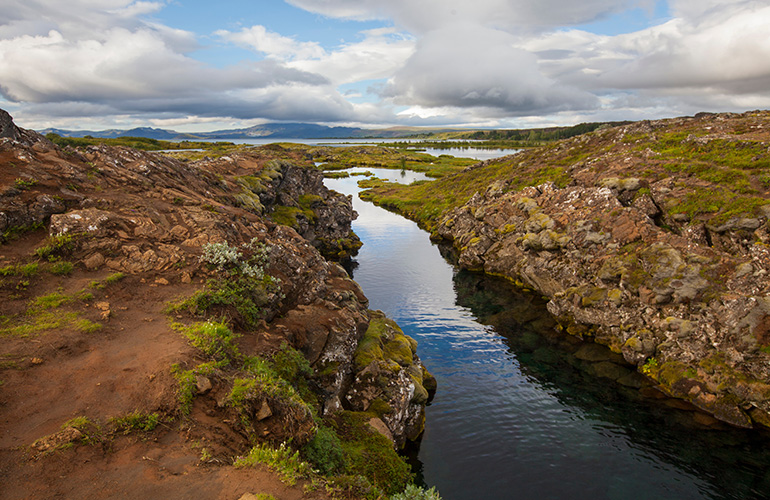 The Silfra fissure from above. © IntoThePlanet.com – Jill Heinerth
100 m visibility
The underwater visibility in the Silfra fissure is over 100 m. This is because it's cold (2°C – 4°C year round) glacial water that's filtered through lava for 30 to 100 years before seeping from underground wells into Thingvellir Lake. It's so pure it's fit to drink.

"Diving or snorkeling in Silfra should be on everyone's bucket list," Jill says. "There's simply no other water on this planet that is as clear and inviting."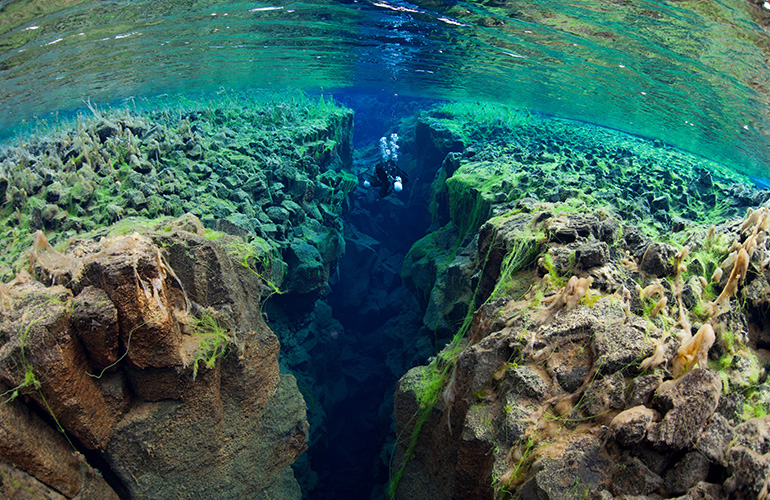 © IntoThePlanet.com – Jill Heinerth
Diving into creation
The Silfra fissure has four sections that can be explored: the Silfra Big Crack, the Silfra Hall, Silfra Cathedral, and Silfra Lagoon.

"Drifting through the gap in the tectonic plates in the middle of this gusty, raw and primordial environment makes you feel like you are diving into creation itself," Jill says.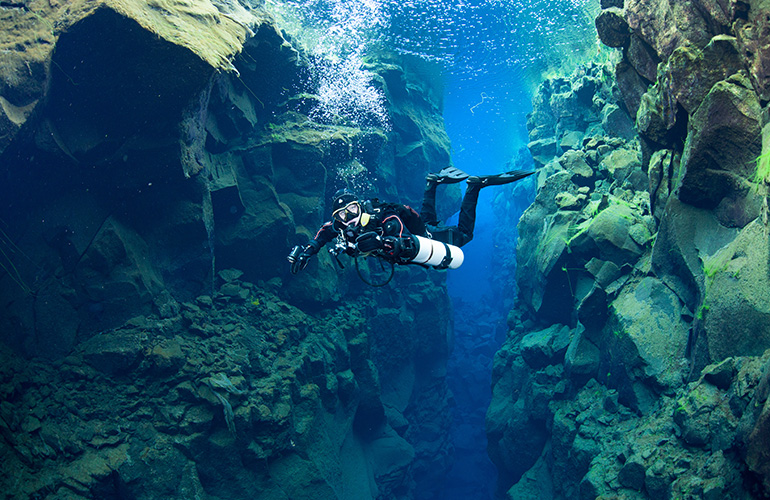 © IntoThePlanet.com – Jill Heinerth
The home of adventure
"Iceland is a stunning and unique environment," Jill says. "The people are warm and the geography is absolutely incredible. For those that love the wildness of outdoor adventure, there is nothing like it."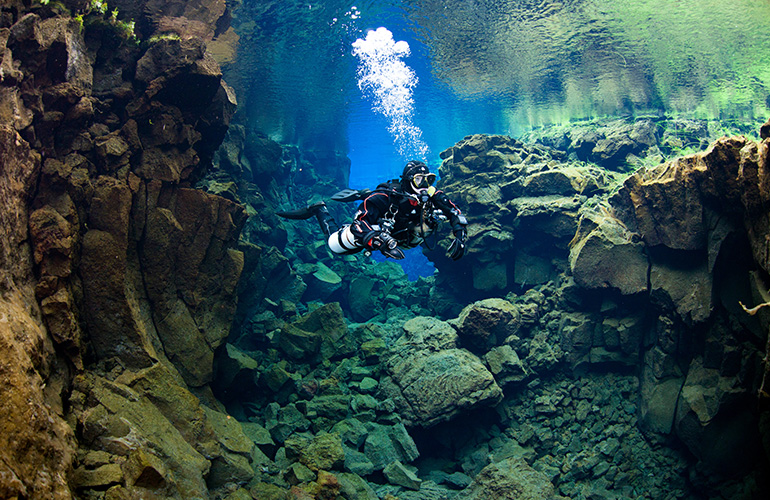 © IntoThePlanet.com – Jill Heinerth