Suunto ambassador Ueli Steck has set a new speed record on Eiger for the third time, beating his previous record by 25 minutes and the 2011 record set by Daniel Arnold.

Ueli Steck, the Swiss Machine, took advantage of good climbing conditions this week and clocked a lightning fast 2h22m summit of Eiger via the classic Heckmair Route.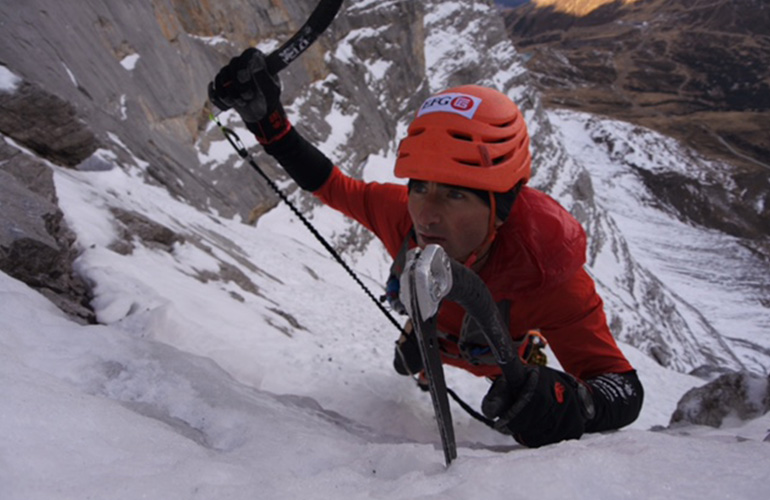 The Eiger (3970 m), a mountain in Switzerland's Bernese Alps, has long been an iconic testing ground for alpinists because of its severe north face and accessibility. The Heckmair Route boasts 1800 m of vertical gain.

In 2008, Steck smashed his own record by over an hour, clocking an impressive 2h47m summit. This week he broke Daniel Arnold's 2011 record of 2h28m.
"I didn't push myself as hard as in 2008."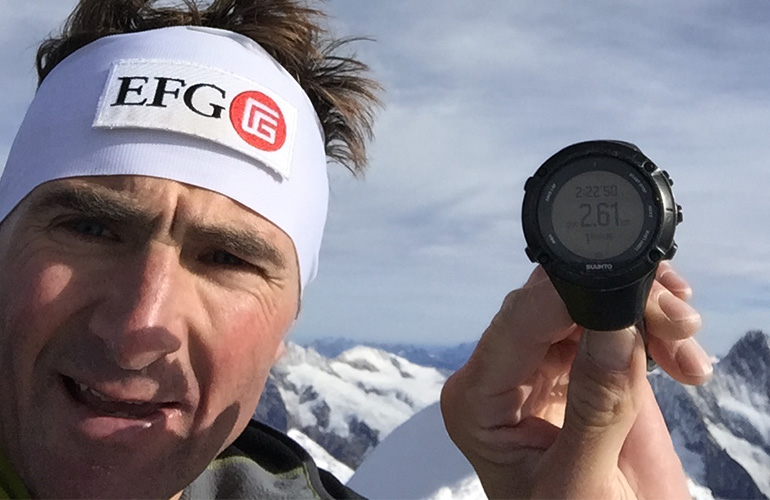 "This time I had a good track, good conditions and I was pulling some gear that made it quite safe and I believe it makes much more sense this way," Ueli says. "I didn't push myself as hard as in 2008 and I felt very comfortable. This made this ascent a beautiful experience and a great day."
He adds: "We can never compare ascents on a face like the Eiger because the conditions and weather are always different. This is what makes alpinism interesting and unique. For me it's the personal challenge and your own experience that really matter."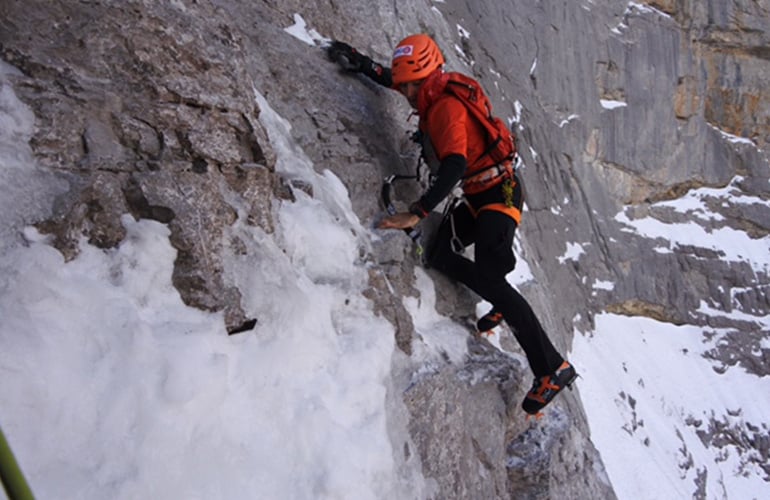 The record breaking accent was a finale for Steck after spending the last few weeks taking advantage of good conditions to attemp a number of routes on the Eiger with fellow climbers and trail runners Nicolas Hojac and Killian Jornet.