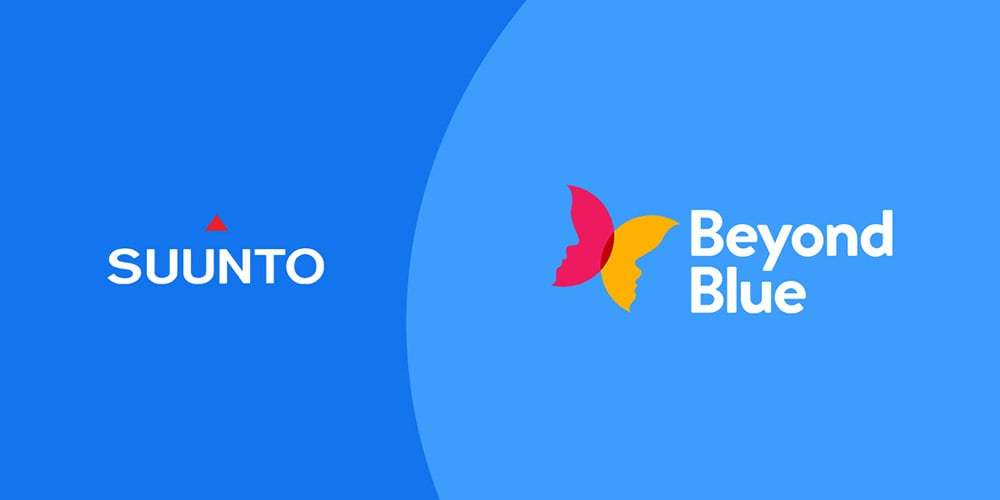 From May 13 to June 13, Suunto Australia is proud to be supporting Beyond Blue. 10% of online sales on our latest Sport Watches (Suunto 3 MIF, Suunto 5, Suunto 7, Suunto 9 and Suunto 9 Baro) will be donated to Beyond Blue to support their vision for people to achieve their best possible mental health.
Beyond Blue is an organisation close to Suunto Australia's heart, and a mission we're incredibly honoured to help. Recent circumstances have amplified the need for mental health with an increase number of challenges created from both bushfires and the Coronavirus pandemic. Mental health needs to stay top of mind and supported.
Every donation helps Beyond Blue
Provide an expert listening ear – 24 hours a day, seven days a week through our Support Service
Develop and trial ground-breaking new initiatives to tackle anxiety, depression and suicide
Give people the information they need, whenever they need it, wherever they live
Distribute free information resources across Australia
Produce evidence-based awareness campaigns to reach people at risk of developing mental health conditions.


About Beyond Blue
Many of us have been affected by anxiety, depression and suicide, either personally or through family, friends or colleagues. Right now, over one million Australian adults are experiencing depression and two million are experiencing anxiety. On average, eight people take their own lives every day in Australia. Annually, suicide accounts for twice as many deaths as road accidents. Since 2000, Beyond Blue has been working to reduce the impact of anxiety, depression and suicide by supporting people to protect their mental health and to recover when they are unwell, reduce people's experience of stigma and discrimination, and to improve people's opportunities to get effective support and services at the right time.
In FY 17-18, Beyond Blue Support Service counsellors responded to more than 168 864 people in need of an expert listening ear. Over 105,300 people made contact by phone, 50 014 chose web chat and 8 869 sent emails. Over the past two years, the Beyond Blue website has seen over 8 million visits.
Their vision is for all people in Australia to achieve their best possible mental health. To find out more about their work, visit beyondblue.org.au