Creating a route in the Suunto app is easy.
Open the Suunto app and go in the Map viewer (4th from the left).

Press the Plus icon on the screen and select the Create route option.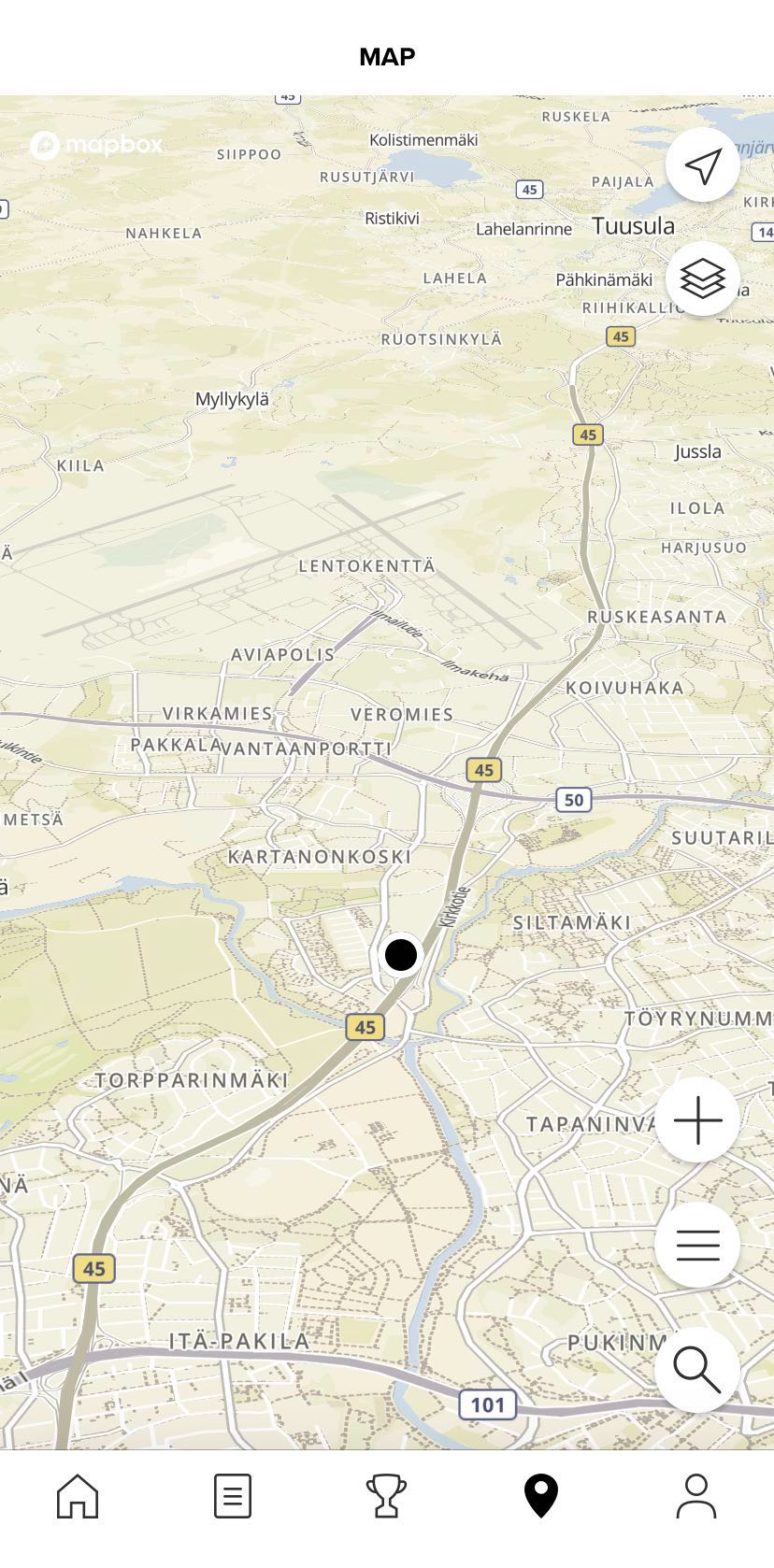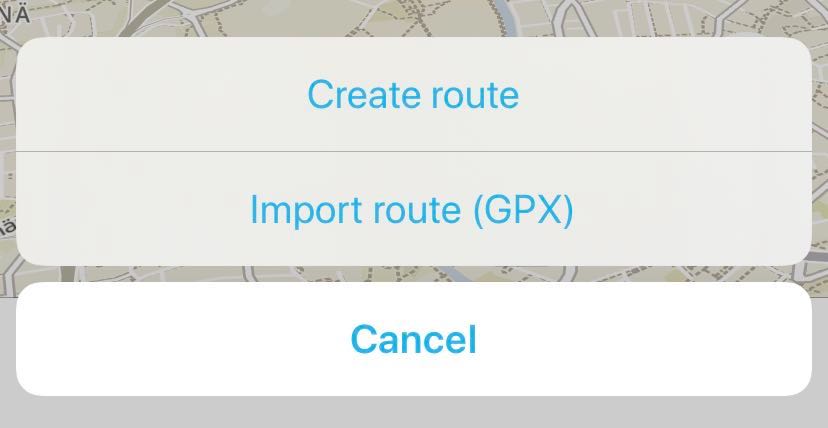 Tap on the map to set a starting point. It will be marked on the map with a blue circle A. 
Tap the next point to continue routing. As you go through different lengths of your route, the altitude graph will be displayed in the lower part of the screen, including total distance, ascent, and duration with an average 5.0 km/h speed (press the speed and you can edit the average). 
On the right side of the screen you can find 4 different icons: 

 Press this icon to return to your starting point if you no longer have it in view. 

Press this icon to select the type of map: terrain, satellite or use a heatmap for a particular sport.

 Press this icon to select the type of routing you want: free drawing, any road or path, all road types for cycling and mountain biking and the paved roads. 

 Press this icon to undo a modification in the track's design. 
After you have created the route press Done to save, name your route, and select the suitable activity types.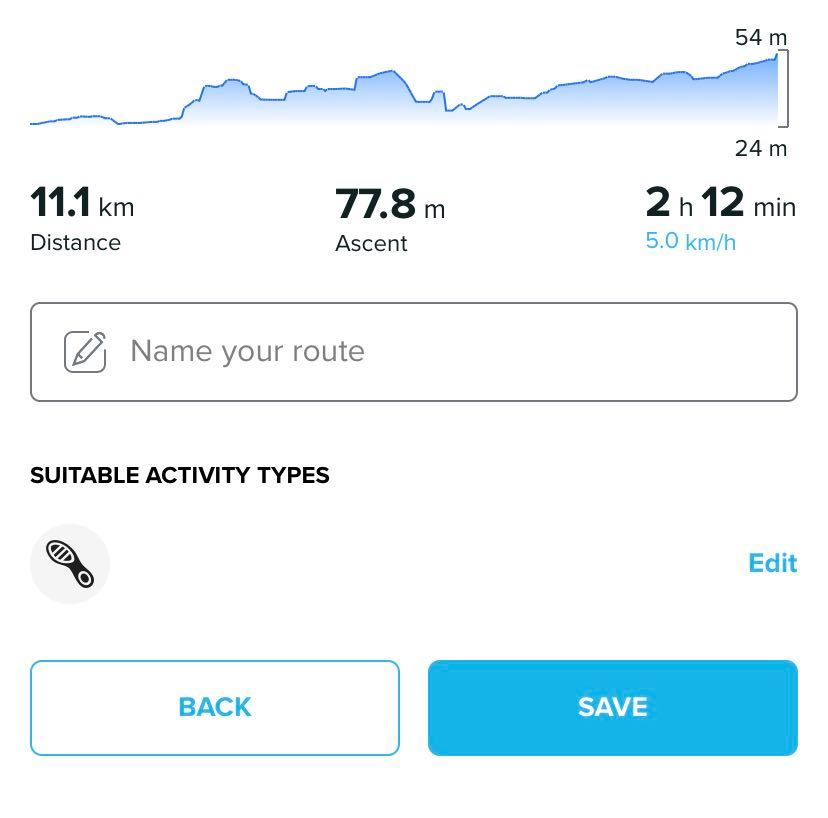 Save the changes and the route will automatically be synced to the watch after you toggle the Use in watch switch.