Follow Antti Autti's steps to stay safe in the mountains.
Over the last few months Antti Autti has been doing one of his favorite things: pouring over maps of northern Norway, Sweden and Finland looking for contours that suggest there's an incredible line there waiting for him to freeride.
After identifying a number of candidates, he developed a plan for the second season of his Arctic Lines project; the goal of which is to hike and ride 30 iconic backcountry lines north of the Arctic Circle. Each trip is carefully measured against the two guiding values of the project: safety and sustainability.
Antti will soon set off into the frigid Nordic north to try to get in a trip or two before the polar night descends, and the sun no longer rises above the horizon. We caught up with him just before he left and asked him to take us through his planning process and how he keeps he and his team safe while also trying to minimize the project's carbon footprint.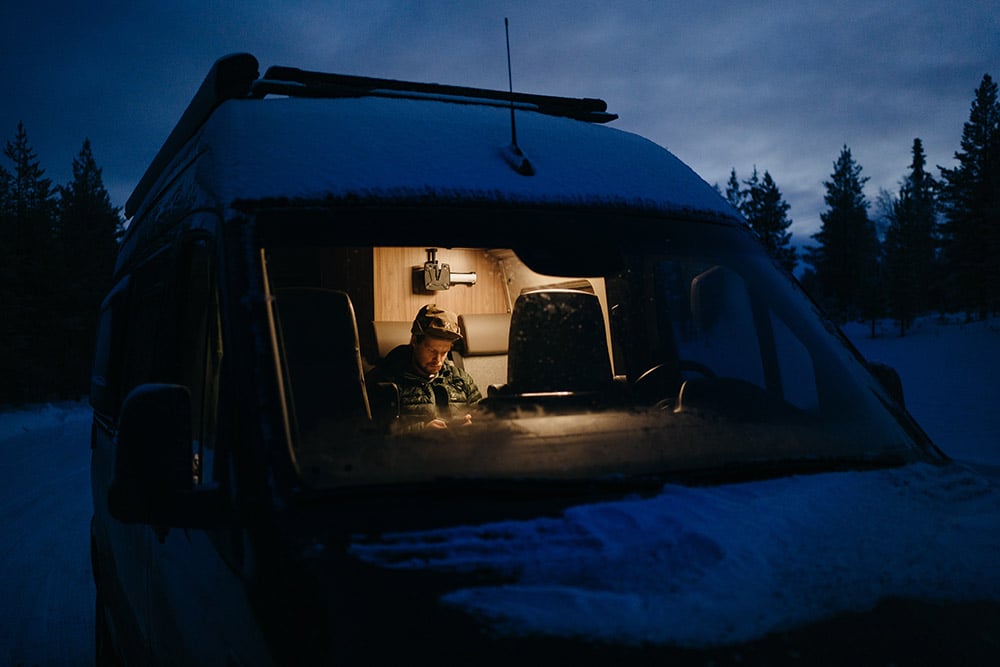 Route planning on the go with Suunto app.
Step 1: Study the maps
This is where it all begins. Antti uses Suunto app and FATMAP to study an area, become familiar with the terrain and to look for features that suggest there's a line worth riding. Using 3D maps on Suunto app, he tries to find what might be aesthetically interesting or unique, and then looks at how to approach it safely, the nearest road end and town.
"I've been using Suunto app a lot, with the new satellite images, to get an idea of whether the line has potential or not," Antti says. "We also use the heatmap to see how people have been moving in the area as this can help us to find the right route. Having a 3D map means we can think about what the line will look like and that's an important part of the planning."
Step 2: Selecting a line
"It's a creative process," Antti explains. "It really comes down to the feeling I get when I look at it on the map. If the line makes me curious about how it would feel to snowboard down it, then I know it might be interesting to do. It also has to have a sense of challenge. The exploration, steepness, length of tour, the lack of sunlight, lack of daylight, these are challenges you have to plan around and this makes it more interesting."
Step 3: Getting feedback
On each trip of Arctic Lines, there's a team of three or four who accompany Antti: a videographer, someone he rides with, and a safety person. Once Antti has selected a potential line he shares it with his team and asks for their feedback. How would we film this trip? Is it too remote? Does it look too gnarly? Would this be fun?
"We create a GPX file, based on maps in Suunto app, and send it to my crew for feedback," Antti says. "They let me know what would be good for them."
Learn how to import GPX files in Suunto app for iOS and for Android. 

"Having a 3D map means we can think about what the line will look like and that's an important part of the planning," Antti says. 
Step 4: Evaluating snow and weather
Once Antti and his crew have decided on a line, the next step is determining what conditions they'd like to do it in.
"We have three options," Antti says. "A stable snowpack with very good quality snow, but poor weather or, alternatively, sunny weather and an unstable snowpack or great weather and a stable snowpack. There are just a handful of days when everything is sort of perfect."
With a stable snowpack we have the chance to try something with more risk, like a couloir. We can do that in grey weather or in a snowstorm. If we go in sunny weather, we might have a less stable snowpack, but because we can see risky pockets it's easy to avoid them. But if the snow cover is really unstable - if there's a chance of triggering a big avalanche - everything is off. But if we know we can avoid those locations then we can keep going. Route choice is super important."
Step 5: Factoring in the crew
With a sense of the snow conditions, the route and the risk involved, Antti then factors in who he will be skiing with and who will be in the crew, and whether they all have the level of experience, skill and endurance fitness to pull it off.
"If we have a big mission in the interior, I can't take a less experienced person with me," he says. "It's important to know everyone's experience level, and their mental and physical condition."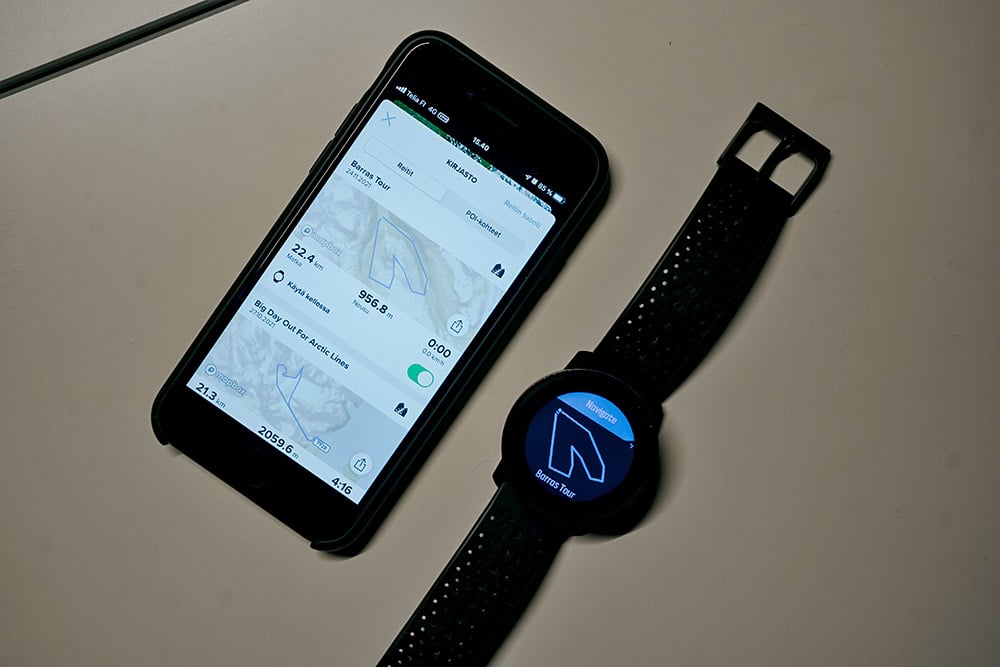 Once Antti has planned a route on Suunto app he shares it with his crew. 
Step 6: Balancing safety and sustainability
These two guiding values are in tension with one another. What's safer is often less sustainable and vice versa.
"If it's a 30 to 50 km approach, then we have to have a super strong crew because that's a 100 km round trip," Antti says. "You have to be physically and mentally strong to do it. If there's even the smallest chance one person isn't fit for it, then we might have to use alternative options, like snowmobiles. Sustainability is hugely important, but sometimes we have to compromise for the sake of safety."
Step 7: Deciding on Plan B
This involves considering the snow and weather conditions, the available time window, and deciding the best way in and to the top of the line. It's smart to map out the Plan B route on Suunto app and share it with the rest of the team. "If there's too much time pressure we might just cancel because that's when mistakes can get made," Antti says.
Step 8: Scout day
"To get a better idea about the situation, I don't go straight into the line," Antti says. "I will take my time to plan. Then we have the basic ideas, but we still have to take a look and build up the confidence by knowing the pack and understanding as much as we can."
All images by Jaakko Posti