Suunto ambassador and underwater explorer Jill Heinerth dives the world's most incredible locations. Bell Island, Newfoundland is one such site. The video below shows why it's a diver's paradise.
Tell us about the Bell Island and its wrecks.
Bell Island is one of the few locations in North America that was under attack by German forces during the Second World War. In 1942, U-boats raided the island twice, sinking four iron ore carriers and destroying a loading wharf, killing more than 60 men. During the war, the mines on Bell Island, Newfoundland supplied iron ore that accounted for one-third of Canada's steel production. Germany knew that they could interrupt the flow of ore, even temporarily, and Canada's war output could be seriously affected.
Click here to find out more about Jill Heinerth
What drew you to dive there?
I was part of a team documenting the recovery of a sextant from the wreck of the Rose Castle. Rick Stanley, owner of Ocean Quest Adventure Resort, worked for over a year to secure the correct permits and line up provincial conservators to preserve the important artifact that will be eventually be displayed in an extensive museum on Bell Island.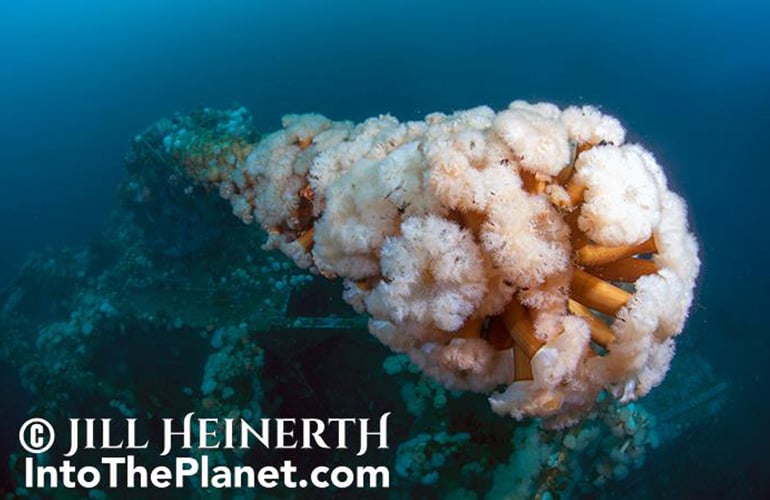 Why is it such an amazing dive location?
Newfoundland is a great destination for the adventurous divers. Today, divers visiting Newfoundland's rich waters, can dive these remarkable wrecks that have transformed into stunning and colorful reef structures.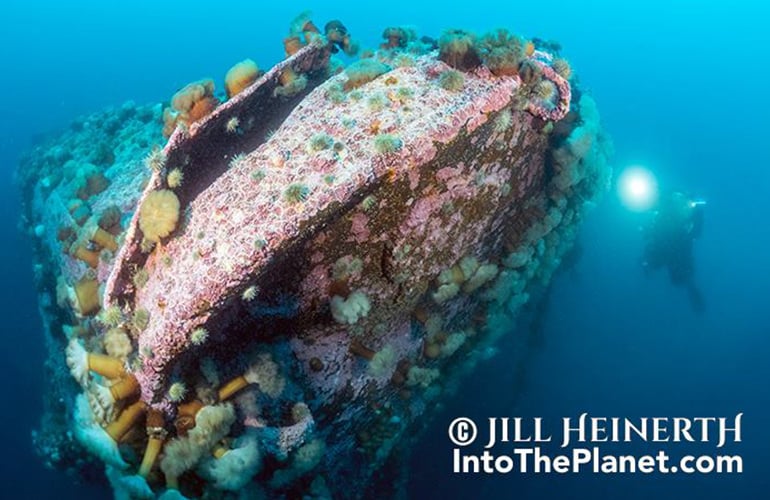 Is there more to explore there?
In the summer, divers can also enjoy diving on icebergs and swimming with whales that gather in the area to feed on capelin. I've been recently working with other cave divers to document the submerged mines which cover over 100 square kms. This coming season, mine operators hope to open diving activities to qualified cave divers visiting the area. The mine is still filled with all the equipment and artifacts of operations there. Seeing the large equipment, miner's graffiti and personal items is an interesting opportunity.