She's known for being a tough cookie. Our new Suunto ambassador shares how she does it.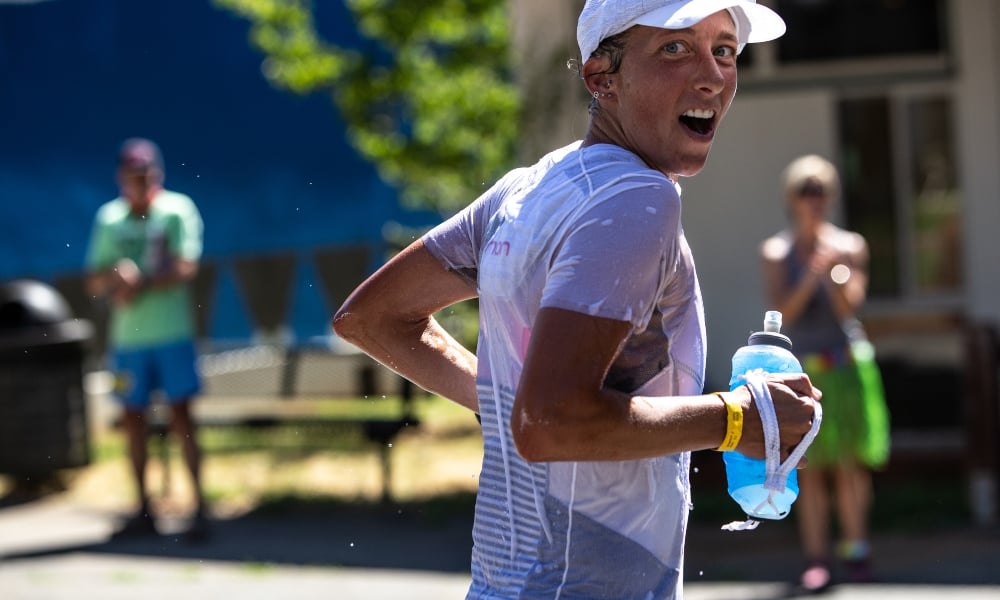 When Courtney Dauwalter is running an ultra marathon the buzz for her isn't taking in the spectacular vistas, the changing light as the earth turns, or crossing the finishing line under her own steam, though she does love these.
The thing the UTMB 2019 champion most relishes is finding the entrance to the "pain cave". Not because she gets pleasure from her own suffering, but because the cave is her own private laboratory to explore the power of the mind.
"What I keep discovering during these ultras is how powerful our brains can be," the 35-year-old says. "Using that strength during a physical activity, tapping into my brain and using it to overcome the physical discomfort, is the main goal of doing an ultra for me."
A former high school science teacher, Courtney sees ultra running as a kind of experiment into what her mind and body are capable of. The results have been impressive. She won the Western States Endurance Run 100 Miler in 2018, and was named Ultra Runner of the Year in 2018 by Ultra Running magazine after winning nine of the 12 races she entered.
We caught up with Courtney and asked her how she navigates the pain cave.
"I find a lot of comfort in being uncomfortable," she says. "I call it the pain cave. It's not a place I'm scared to enter. It's a place I'm excited to find the entrance to."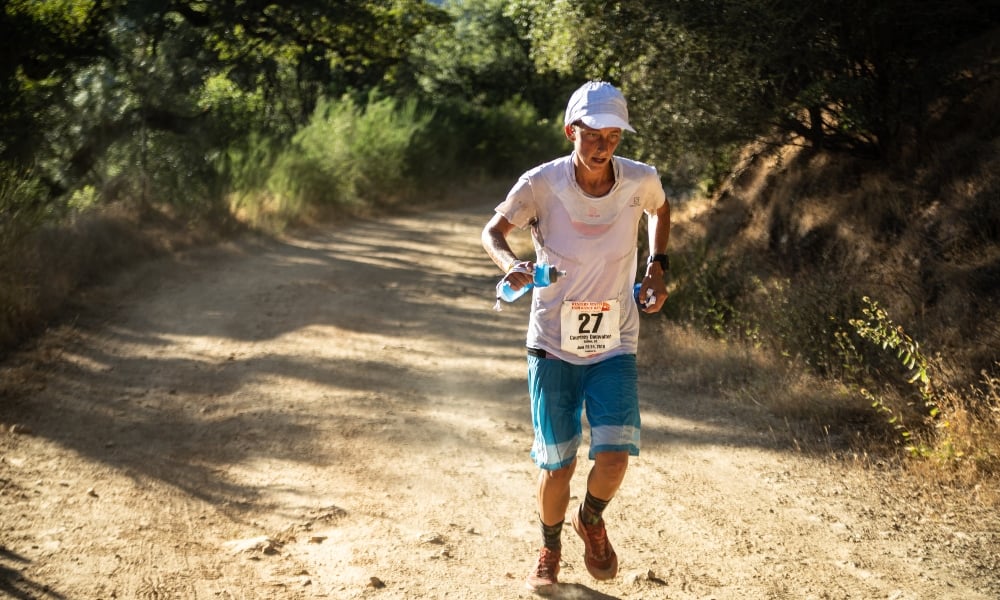 Stay present
Out on an ultra marathon we have a lot of time to think. The danger of this is that we get in a thinking feedback loop and ruminate on all sorts of things. That's why Courtney tries to stay in the present moment. "Sometimes it's about focusing on what I'm doing, how my body is feeling or just staying in the moment by breathing, taking another step, and breathing," she says.
Flip the script
Courtney is a big advocate of staying positive no matter what happens. "Staying positive helps a bunch," she says. "It's so important not to get whirlpooled into panic about how awful you are feeling. Instead, flip the script in your head and tell yourself you're feeling fine even if you're not. It can be really powerful."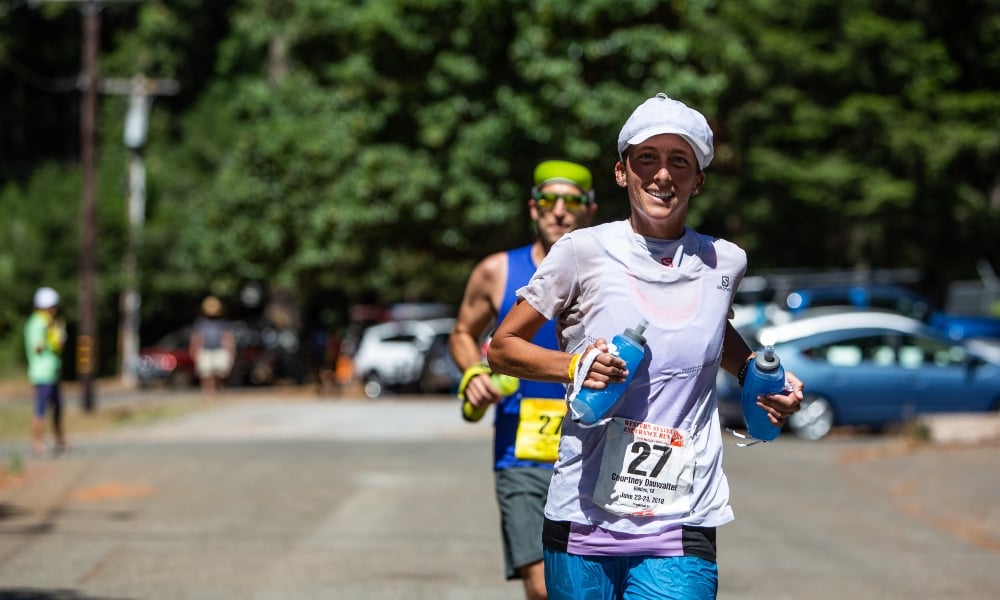 Acknowledge it's tough
As much as we want to stay positive and for everything to be rosy, let's face it, every ultra is going to bring us to a point where things kind of suck. Courtney says acknowledging how you're feeling is important. "Sometimes you just need to wallow for a second," she says. "If the negativity keeps knocking I'll acknowledge how awful I'm feeling and how much it stinks to be puking in the bushes for hours, and acknowledging it lets me move past it to the next thing."
Have a mantra
To help you flip the script, have your own mantra that you repeat to yourself again and again when the going gets tough. Courtney's mantra is "I'm fine" and "everything is fine". Try to keep it short and inspiring to you. "Put that track on repeat!"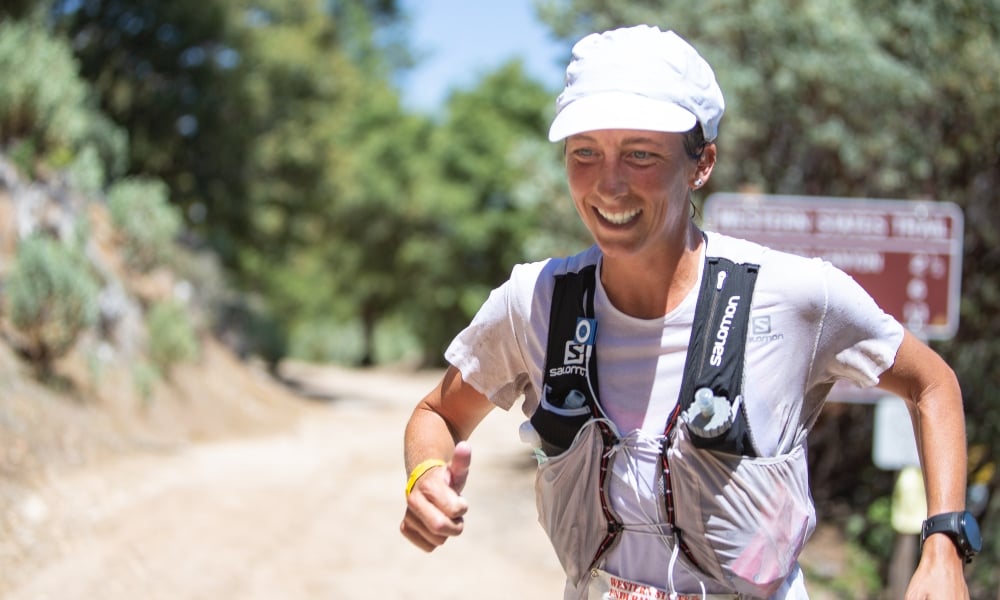 Remember the evidence
Another tactic Courtney deploys when the going is tough, is to remind herself of the evidence she has that proves she is capable of enduring the hardship. "I'll remember back to when I've been in the same boat and got through it; remembering the evidence, that this is something you have been through before, helps you to keep pushing and know it will be fine."
Daydream
Sometimes Courtney takes a different tact; rather than engaging directly with what she is experiencing on an ultra, for example reframing negative thoughts into positive ones, instead she allows herself to check out. "Sometimes I try to totally disconnect from the race and think about my family and friends, different things going on in life, or about sitting on a beach with a tray of nachos," she says. "It varies from being fully present and giving all my attention to the running motion, and to getting out of it and just daydreaming for some miles."
All images by: © Martina Valmassoi
Read more articles