Hammerhead Karoo 2 is a Suunto compatible cycling computer that brings advanced navigation features, Suunto heatmaps and intuitive software to your handlebars. But there's more to it than that! Read on to get the full benefits of using Karoo 2 with Suunto.
First things first: connect your Karoo 2 with your Suunto account
To get started, connect your Suunto and Hammerhead accounts: Go to dashboard.hammerhead.io and select 'Suunto' under 'Accounts'. Once connected, your rides are automatically synced from your Karoo 2 to Suunto app and the routes planned in Suunto app are synced to your bike computer for navigation. After connecting you will also get access to Suunto cycling heatmaps on your Karoo 2.
If you don't have a Suunto account yet, download Suunto app from the App Store or Google Play and create one. If you need a Hammerhead account, go to dashboard.hammerhead.io
Learn step-by-step how to connect your Suunto and Hammerhead accounts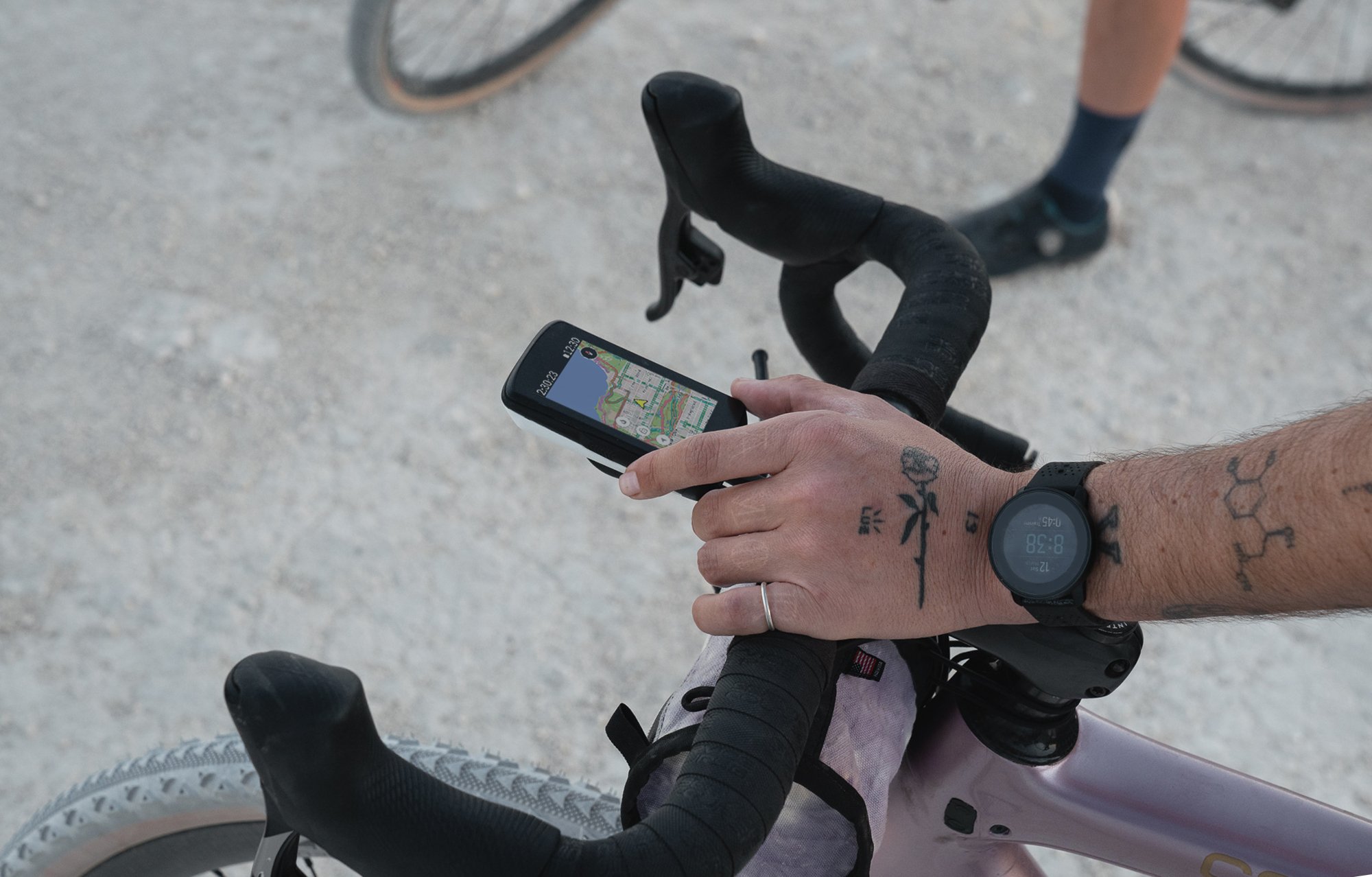 See the heatmap on your bike computer
Suunto heatmaps show the most popular rides near you – or at your travel destination. They are great for route planning in Suunto app and offer clear benefits out on your rides as well. 
On a Karoo 2 bike computer you can see Suunto cycling heatmaps on the go. So, even without a pre-planned route you will find places to ride. The more the road glows, the more popular the ride has been amongst the Suunto community. And, once it is time to turn back, your Karoo 2 will help you navigate back home! 
Learn how to get Suunto heatmaps on your Karoo 2.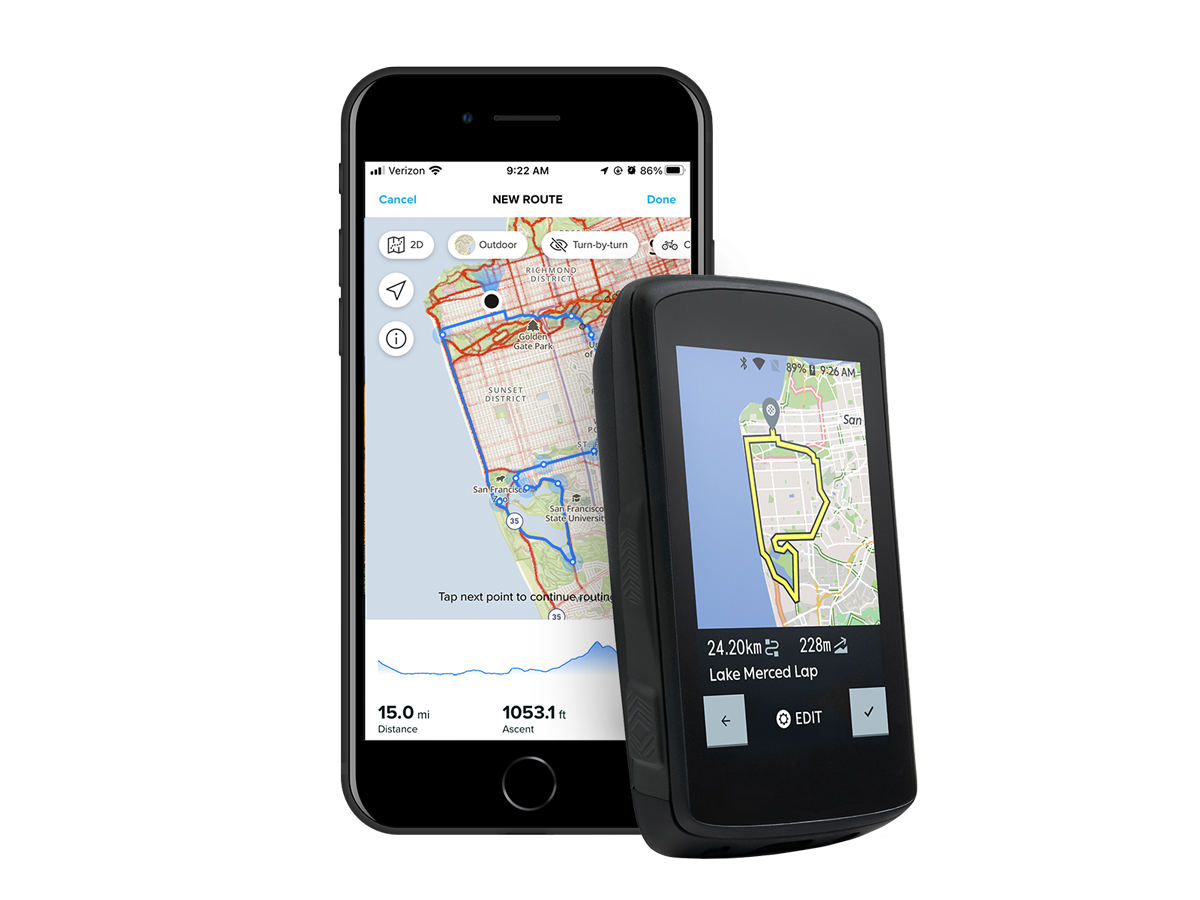 Plan routes for your rides in Suunto app
Suunto app has advanced route planning functionalities that you can use even on the go. 
When planning a route, toggle between different map layers, 2D and 3D maps and use heatmaps to get inspiration. As you create your route, the app will calculate the distance, vertical meters and estimated duration. That way you can keep track of how long and challenging your route might be.
Once saved the routes are synced to both your Karoo 2 and Suunto watch for navigation. That is super handy especially if you are on a multisport adventure; ride to the mountain navigating with Karoo 2 and continue the hike up with your Suunto watch.

Use the same heart rate belt with your bike computer and watch
The Suunto Smart Heart Rate Belt provides accurate heart rate data without compromising comfort. You can use the same belt with both your Suunto watch and your Karoo 2 bike computer. Just pair it with each device and once you are starting your activity, the belt will be connected. Note that the belt can communicate only with one device at a time. However, no pairing and re-pairing is needed.
See all your rides, runs, skis, climbs and all other activities in one place
You can review your rides recorded with Karoo 2 and all of your activities recorded with Suunto watches in the Suunto app. Your Karoo 2 rides are automatically synced after finishing the activity. Select the default privacy setting of your rides in Suunto app settings (private, your followers, public). You can also change this setting for each activity.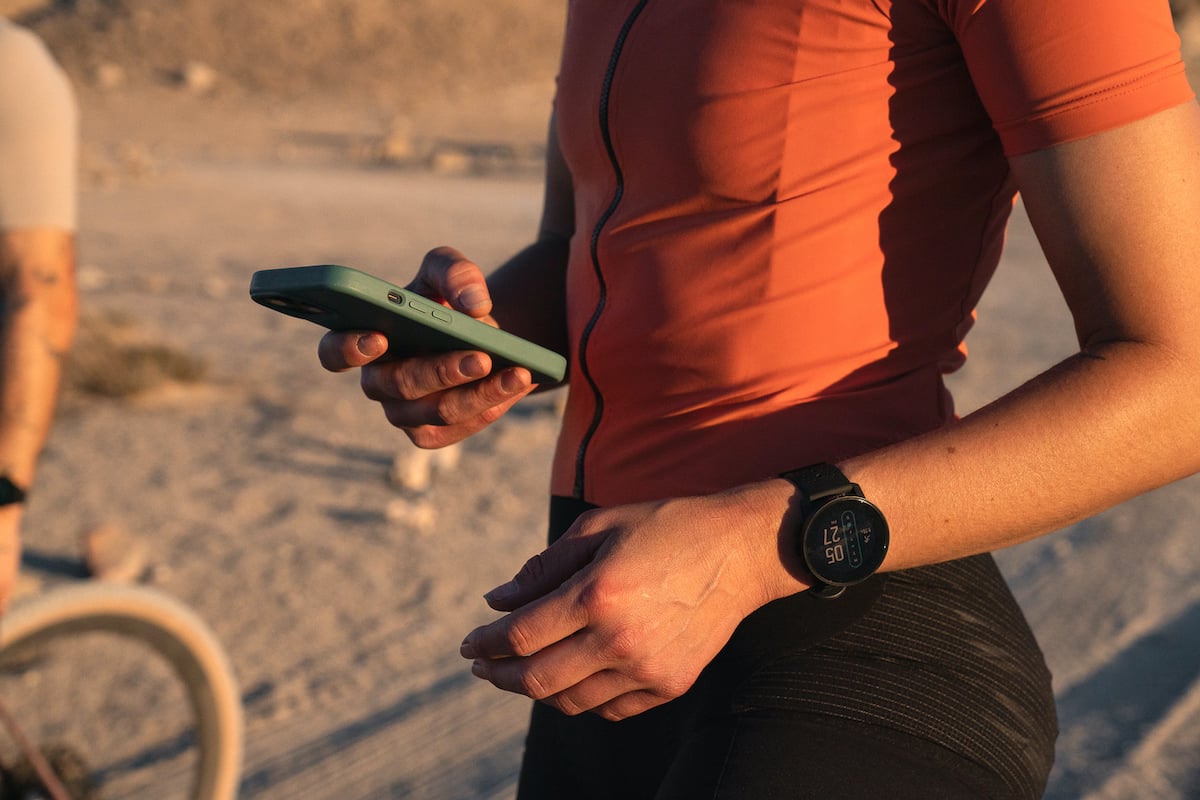 Analyse your progress 
Suunto app's long-term analysis view tracks your training load and helps you stay in balance – whether that means progress, maintaining your fitness or avoiding over-training. With long-term analysis tools powered by TrainingPeaks and all your Karoo 2 rides and Suunto activities in one place, you can now manage your training better than ever. 
Learn more about managing your training load with Suunto app.
View your personal heatmap
As you collect data in Suunto app you are building a powerful navigation tool for yourself: My Tracks. My Tracks is a map layer that shows your own activities on the map. That is an awesome way to see where you have been or – when compared with the general heatmap – where you have yet to explore.
My Tracks is also a powerful tool to support your route planning. When re-visiting an area and planning new routes, it helps a lot that you can see your previous rides on the map as well.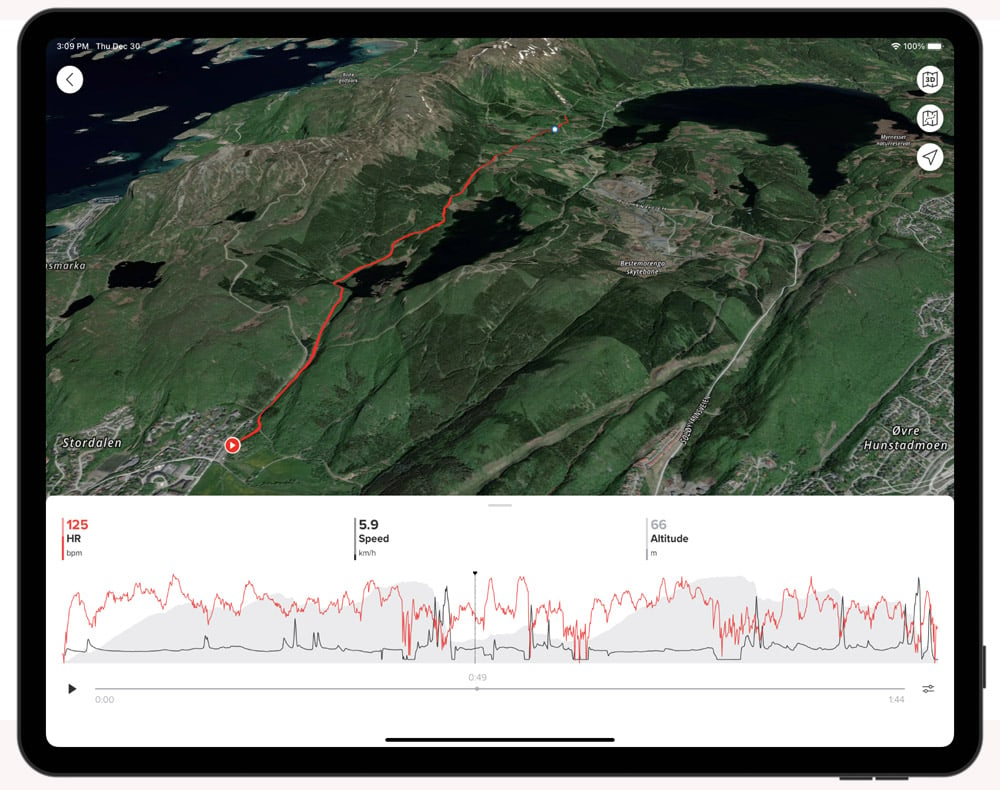 View activities as 3D animations
In addition to planning and reviewing your tracks on a 3D map in Suunto app, you can even enjoy your adventures as 3D video animations: Simply go to your activity, hit the play button, and enjoy the views as you climb up mountains, go over passes and storm down winding roads. Share the link with your riding buddies and they will be able to see the 3D animation as well – even on a big screen.
Create an adventure logbook 
Having all of your activities in Suunto app will enable you to build an adventure logbook. Add descriptions, photos and videos to your activities and find them later with the search tool. 
You can also share the images added in your activities with data overlays: hit the share button, select an image, and customise the data fields to support your story!
Connect with hundreds of 3rd party services
Suunto is proud to have a wide array of partners it cooperates with. From route planning services to training and coaching platforms and more, you are likely to find a service that can enhance what Suunto app offers you. These partner services are now compatible with your Karoo 2 activities as well.
To learn more, go to your profile page in Suunto app and select 'Partner services'.
Each new Suunto watch comes with a extensive Suunto Value Pack, a collection of benefits and treats offered by Suunto partners. Value Pack deals vary from premium trials to free training plans and discounts from partners like Strava and TrainingPeaks.
Learn more about Suunto Value Pack.