Maximize battery life during exercise
Suunto 7 is ideal for all sorts of activities. Battery consumption varies depending on your choice of sports – training outdoors with GPS uses up more power than training indoors. Also, the way you interact with your watch during the exercise – check your stats, browse maps, or use other features on your watch – will also influence the battery consumption.
To maximize the battery life of your watch during exercise, try the solutions below.
Change location accuracy
If you select Good Location accuracy your battery will last longer during your outdoor workouts. For some sport modes such as running or cycling, FusedTrack™ is used to improve tracking quality.
Stay in low-power mode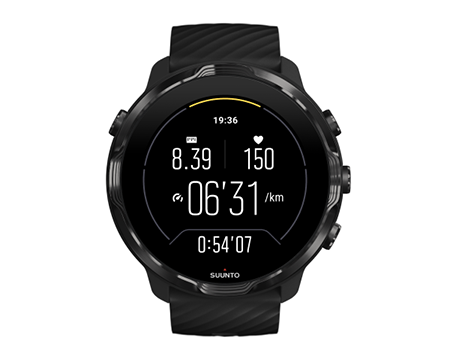 During exercise, Suunto Wear app automatically switches the display to a low-power mode after 10 seconds of inactivity to save more power. Suunto Wear app will still record and show your current exercise stats in this mode.
To save even more power, please check that Always-on map is not enabled.
NOTE:
Low-power mode does not affect the accuracy of your exercise data.
NOTE:
Using low-power mode together with Always-on map enabled will increase the power consumption.
Avoid accidental touch and button actions during exercise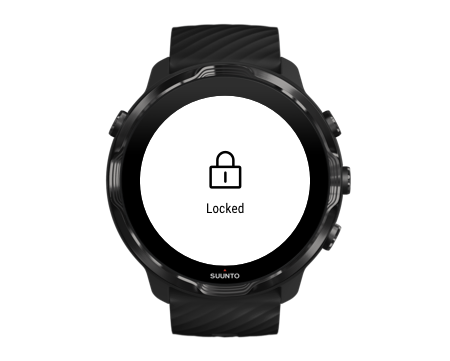 Some movements and wet conditions such as rain drops or a wet sleeve, can sometimes wake up your display repeatedly without you noticing, and drain your battery faster than expected. To avoid accidental taps and button presses during exercise, you can lock the touch screen and button actions.
Lock touch screen and button actions
Stay in Suunto Wear app during exercise recording
Suunto Wear app supports low-power mode during exercise. If you leave Suunto Wear app during your exercise, keep in mind that some actions and apps can consume a lot of battery, which may affect how long you can record your exercise.
Use your watch to control music on your phone
Listening to music directly from your watch with Bluetooth headphones consumes a lot of power and makes the battery drain faster. When you are planning to train longer and want to listen to music, use your watch to control music that's playing on your phone.